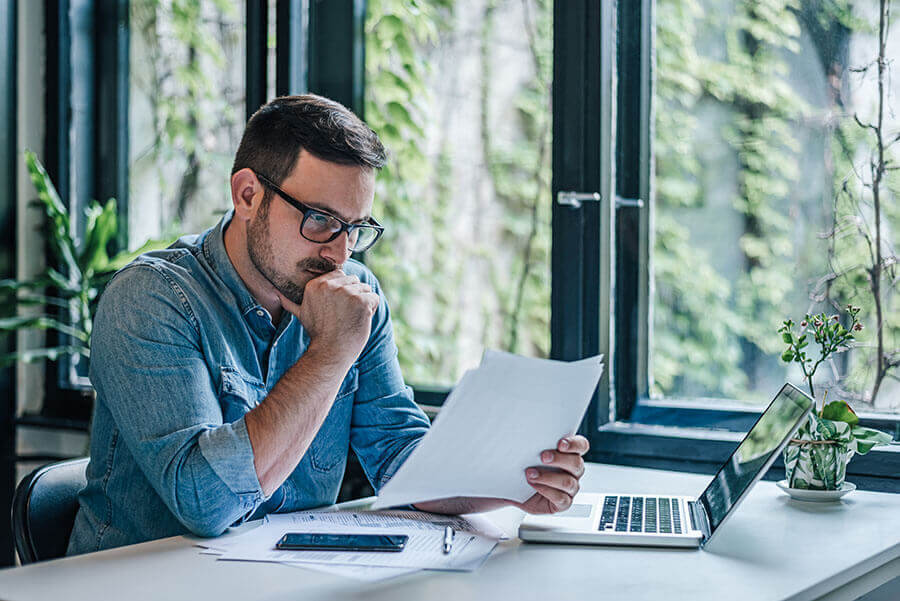 How Many Bank Accounts Should I Have?
How Many Bank Accounts Should I Have?
Managing money can get complicated in a typical household. With multiple financial priorities on your plate, you might find yourself confused about the best way to organize your finances. You might find yourself wondering, how many bank accounts should I have?
Let's take a look at the benefits of a checking account and when it might make sense to have two or more accounts. We'll also consider the implications for your credit score and overall financial health.
Checking Account Features and Benefits
Checking accounts offer an array of convenient features, so you might like to open more than one account to take advantage of different products and services.
Convenience
In most cases when you open a checking account, you're looking for a place to easily track your financial activity, make deposits, and withdraw or transfer funds. A checking account provides all this and more.
Best of all, you can use online banking and mobile banking to handle your finances anytime, anywhere. You can also sign up for free monthly eStatements with your checking accounts.
Multiple Debit Cards
Having separate debit cards for different financial purposes allows you to:
Separate personal and business transactions

Separate household expenses and personal spending

Give individual family members financial independence

Minimize the potential impact of your card being stolen or identity theft
Listerhill provides a free Visa debit card with both our Everyday Checking and Growth Checking accounts.
Earn Interest
Some checking accounts, like Listerhill Credit Union's Growth Checking, allow you to earn interest on balances over $1,000 with no service charge, transaction limits, or waiting period. You also maintain full access to your money with all the benefits of most savings accounts.
This means your checking account is an ideal place to build an emergency fund or save money for a vacation or special event.
Benefits of Having Multiple Checking Accounts
Like most people, you probably started out with a single checking account, often backed up by a linked savings account, to handle all your personal banking needs. As time goes on, however, changes to your financial situation or priorities might prompt you to consider splitting your banking activity into two or more checking accounts.
As your financial footprint grows, there are a few good reasons why opening additional checking accounts can make sense:
Keep important or conflicting financial transactions separate

Make budgeting easier if you use one account to cover your basic monthly expenses and another account to use for personal purposes

Make it easier to monitor young or elderly family members

Meet tax or other reporting requirements
Let's take a look at some of these scenarios in more detail so you can get a definite answer to your question: how many bank accounts should I have?
Small Business or Side Hustle
If you're a contractor or a sole proprietor or earn occasional money through a side hustle, you should manage these expenses separately from your general household. This will make it easier for you to:
Monitor the health of your business

Track tax payments and business deductions

Apply for and manage a business loan

Establish a financial track record
For business expenses, you could take advantage of our Visa Business Credit Card, which has zero annual fees and 2% cash back on all purchases, among other perks.
Rental Properties
Similarly, if you have a major income-generating asset like a rental property, it might make sense to run the finances for this in a dedicated checking account. That way you can handle rental checks, mortgage payments, maintenance costs, and tax bills and deductions separately.
Couples
While you and your partner might share many things, sometimes separate checking accounts can make things simpler. This is especially true if you each have significant assets, investments, tax liabilities, or established financial relationships before you got together.
In many cases, couples choose a joint account for household needs, while keeping personal spending apart.
Teenagers
An additional checking account allows you to recognize the growing financial independence of your children, especially as they begin to earn their own money, manage their own mobile devices, and set their own savings goals. A checking account provides youth with a debit card, fraud protection, and other benefits while still allowing you to track their spending.
Senior Parents
The declining ability of older parents to manage their finances might make it wise to link their banking needs to yours through an additional checking account. This arrangement allows them the independence to access their money while allowing you to monitor their financial situation and protect them from fraud, scams, or financial missteps.
Does Having Multiple Bank Accounts Affect Your Credit Score?
Opening one or more additional checking accounts offers clear benefits in certain situations, but you may feel concerned about the additional burden of managing multiple accounts. You may also wonder whether having several accounts will lower your credit score.
According to credit bureau Experian, owning multiple checking accounts will not adversely affect your credit score if you manage them well. Maintaining a positive balance in all your accounts and using your funds to pay bills on time can gradually help improve your creditworthiness.
Listerhill: Your Smart Checking Partner
Whatever your financial situation, if you're ready to access the convenience, flexibility, and simplicity offered by one or more checking accounts, then it's time to talk to Listerhill Credit Union. But maybe you're still wondering, How many bank accounts should I have? We believe the answer is two!
Our Everyday Checking and Growth Checking accounts allow you to get the most out of both worlds, offering one account with no minimum balance and one that lets you earn interest on your funds.
Both our checking accounts also offer:
Account alerts and overdraft refunds

Instant-issue debit cards

The LCU Cards App to help better manage your debit and credit cards

Listerhill's great local service
Click below to learn how you can keep more of your money in your checking account, where it belongs, instead of losing money on unnecessary fees.
Related Products / Services