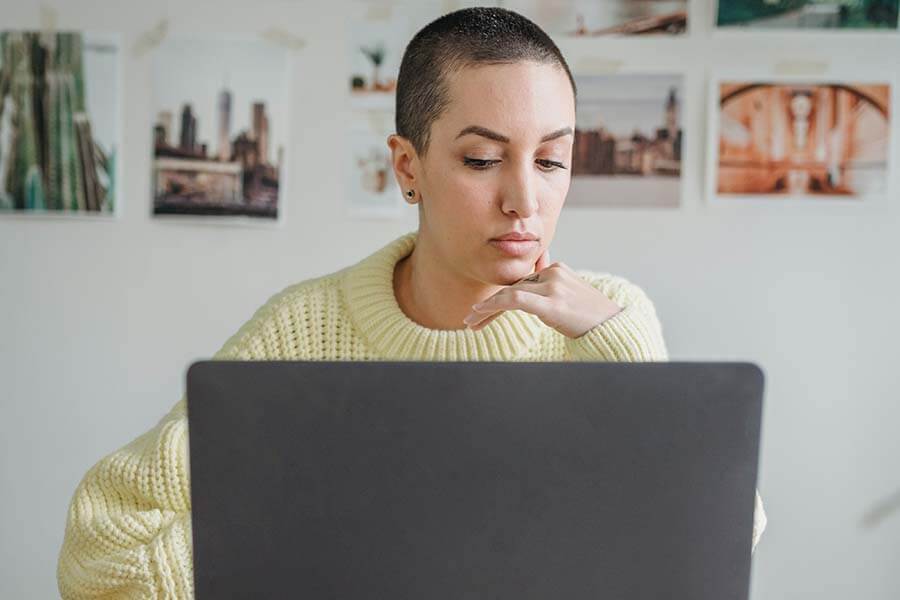 Why You Need an Interest-Bearing Checking Account
Have you ever wondered why your money earns interest in your savings account but not in your checking account? If yes, you're not alone. Many banks and credit unions are responding by offering flexible interest-bearing checking accounts.
Let's take a look at some of the reasons you should consider getting an interest-bearing checking account, and how this type of account can help you meet both your short and longer-term financial goals.

Working Capital: Interest-Bearing Checking Accounts
We all know how important it is to set aside money in a savings account, where it can earn interest for a rainy day while still being available for emergencies. But what about the money you need to keep in your checking account to manage your day-to-day and month-to-month costs?
Many financial experts say you should aim to keep the equivalent of at least a month's salary as "working capital" in your checking account to cover your costs from month to month. Banks and credit unions are recognizing the stability a healthy checking account balance can bring to a family's finances—and are rewarding it by offering interest-bearing checking accounts.
Properly managed, an interest-bearing checking account will allow you to safely cover your ongoing monthly expenses while also building savings. Here's how:
Earn Interest While You Bank
Interest-earning checking accounts like Listerhill Credit Union's Growth Checking account provide all the benefits of conventional checking while also offering single-tier interest payments on balances over a set amount. That's essentially free money in return for just a little planning and organization!
While you should still be looking to your savings account, investment and dedicated retirement account, and college savings account to build long-term savings, interest earned on a steady balance in your checking account is a great way to build towards short-term saving goals like:
The Functionality of a Traditional Checking Account
The beauty of interest-earning checking accounts is that you lose none of the flexibility or functionality of a regular checking account. Most importantly, this means that your money is immediately available if you need it.
This is a key difference from most forms of interest-earning accounts, which typically require a notice period before withdrawals can be made and sometimes place limits on the number of monthly transactions you can perform.
Listerhill's Growth Checking and other interest-bearing checking accounts also offer a range of valuable services including:
Instant access to your money via Smart ATMs, mobile apps, and online banking

Debit card services

No service charge when you keep your balance above a certain amount

Text or email alerts to monitor your balance
No Service Charges
In most cases, interest-bearing checking account services are provided free, as long as a certain balance is maintained in the account month to month. In the case of Listerhill's Growth Checking account, keeping a balance of $1,000 will avoid a monthly service charge of $10.
While many regular checking accounts will waive fees on lower balances, bear in mind that Listerhill also pays interest on Growth Checking balances over $1,000, essentially paying you to maintain your minimum balance!
Low Balance Requirements
Maintaining balance requirements in an interest-bearing checking account requires planning and discipline, especially when money is tight.
While this can be a burden, it's worth keeping in mind that many other interest-bearing accounts—like savings accounts or money market accounts—maintain higher minimum balance requirements without the convenience of having your money instantly available through online banking, Smart ATMs, and debit transactions!
Make the Move to a Listerhill Checking Account
At Listerhill Credit Union we're focused on saving you money while helping you build toward your long-term financial goals. Whether you want the ultimate convenience of our free regular checking accounts or the ability to earn interest while you bank through our interest-bearing checking accounts, Listerhill has an affordable, accessible day-to-day banking product for you.
Our Everyday Checking accounts offer:
No minimum balance

No monthly service charge

Instant issue debit card
Our interest-bearing Growth Checking accounts offer:
No monthly service charge on balances above $1,000

Easy, flexible access to your funds

Single-tier interest on balances over $1,000
In addition, all our checking account products include:
Instant issue debit cards

Account alerts by text or email

Speedy online applications
No matter what product you choose, all our offerings feature a speedy application process and the same great local service from our highly-trained associates.
If you're tired of being nickeled and dimed by your bank or credit union with monthly fees and minimum balance charges, it's time to change. Save money every month with truly free Everyday Checking or make your money grow as you bank with our interest-bearing Growth Checking accounts. The choice is yours when you make the switch. Click below to learn more.
Related Products / Services