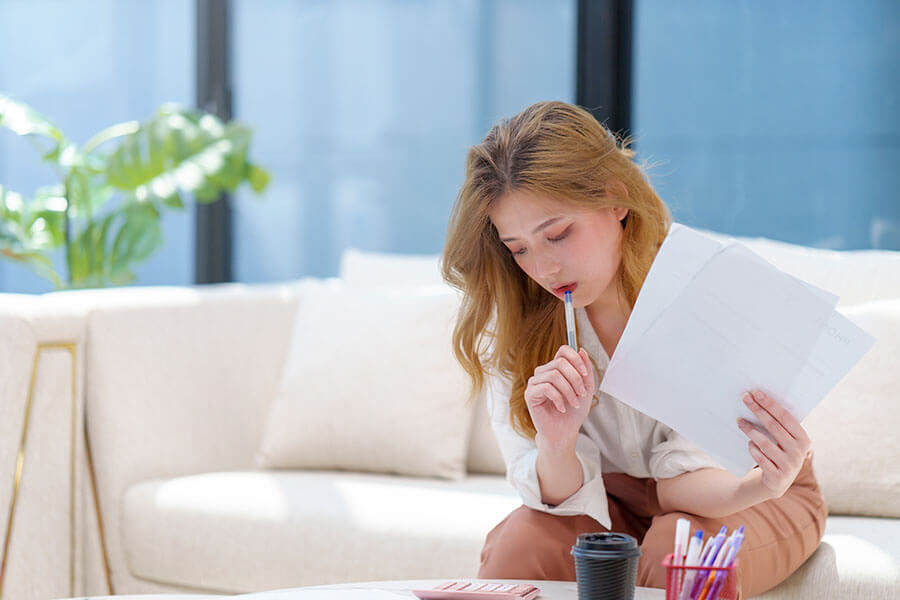 Common Checking Account Fees You Can Avoid
Common Checking Account Fees You Can Avoid
From surprise ATM surcharges to monthly maintenance fees, there can be a variety of fees associated with checking accounts, especially those affiliated with big banks. But, by becoming familiar with some of the different types of potential fees, you can minimize the number you'll have to pay—or maybe even avoid them altogether.
Overdraft or NSF (Non-Sufficient Funds) Fees
A common fee you will see imposed at most financial institutions for almost all types of checking and savings accounts is an overdraft or NSF fee. An overdraft happens when you have a charge for an amount higher than your available account balance. If you write a check or make a debit card purchase but don't have enough money to fund the full transaction, your bank or credit union usually has an overdraft program that can help cover the difference.
With Listerhill's Online Banking, you can set account alerts so you get a text or email when your account drops below a certain balance. Since overdraft fees are charged per transaction, this feature can help keep your account stay "in the green."
Monthly Service Fees
Another common fee you may see is a monthly service fee. Many big banks charge monthly fees on their checking and savings accounts just to use them! Also, if you don't meet certain requirements, like maintaining a minimum balance or getting paid by direct deposit, you can also incur monthly fees.
However, Listerhill is different from many other financial institutions in that we provide products and services to our members that help them avoid unnecessary fees.
With our Everyday Checking account, we don't require a minimum balance, nor do we charge a monthly service fee. However, there is a small $5 Maintenance Fee to help cover the cost of servicing member accounts. That said, there are many ways to avoid this fee, such as having a Listerhill credit card or a current Listerhill loan, for example.
ATM Fees
Other common fees you may come across are ATM fees. These fees are typically charged for using a machine not affiliated with your bank. In some cases, larger-scale banks may even charge you a double fee—one from them and one from the ATM operator. These charges can ramp up to as high as $6 per transaction for withdrawing cash from certain ATM machines!
We don't believe our members should pay fees to have access to their money on the go, that's why we offer our Listerhill Smart ATMs at our branches across north Alabama and south central Tennessee. .
Our Smart ATMs are unlike the typical ATMs you may find at other banks or at your local convenience store. Listerhill's Smart ATMs are available 24/7 for making deposits, getting exact cash, making loan or credit card payments, and checking your account balance. You can even speak with a real, live, local, and experienced Smart Teller during regular business hours, and they can even do the entire transaction for you through the Smart ATM.
Excess Transaction Fees
Did you know some banks' limit the number of transactions you can make each month and then apply a fee for each time you exceed that limit? At Listerhill, we offer our members an account where they can earn interest and have easy access to their money. Our Growth Checking account gives you unlimited access to your funds—while still earning interest—so you can save and spend out of one account without being charged every time you make a transaction.

Join Listerhill Today!
If you've paid even just one of the fees mentioned above, it's one too many. Did you know Listerhill members save an average of $499* a year? Open a checking account today and make the switch!
As a Listerhill member, we offer you easy access to a variety of flexible financial products, lower fees, better interest rates, and superior member service. To learn more, click below.


*Qualification as necessary, see www.listerhill.com/switch for details.
Related Products / Services