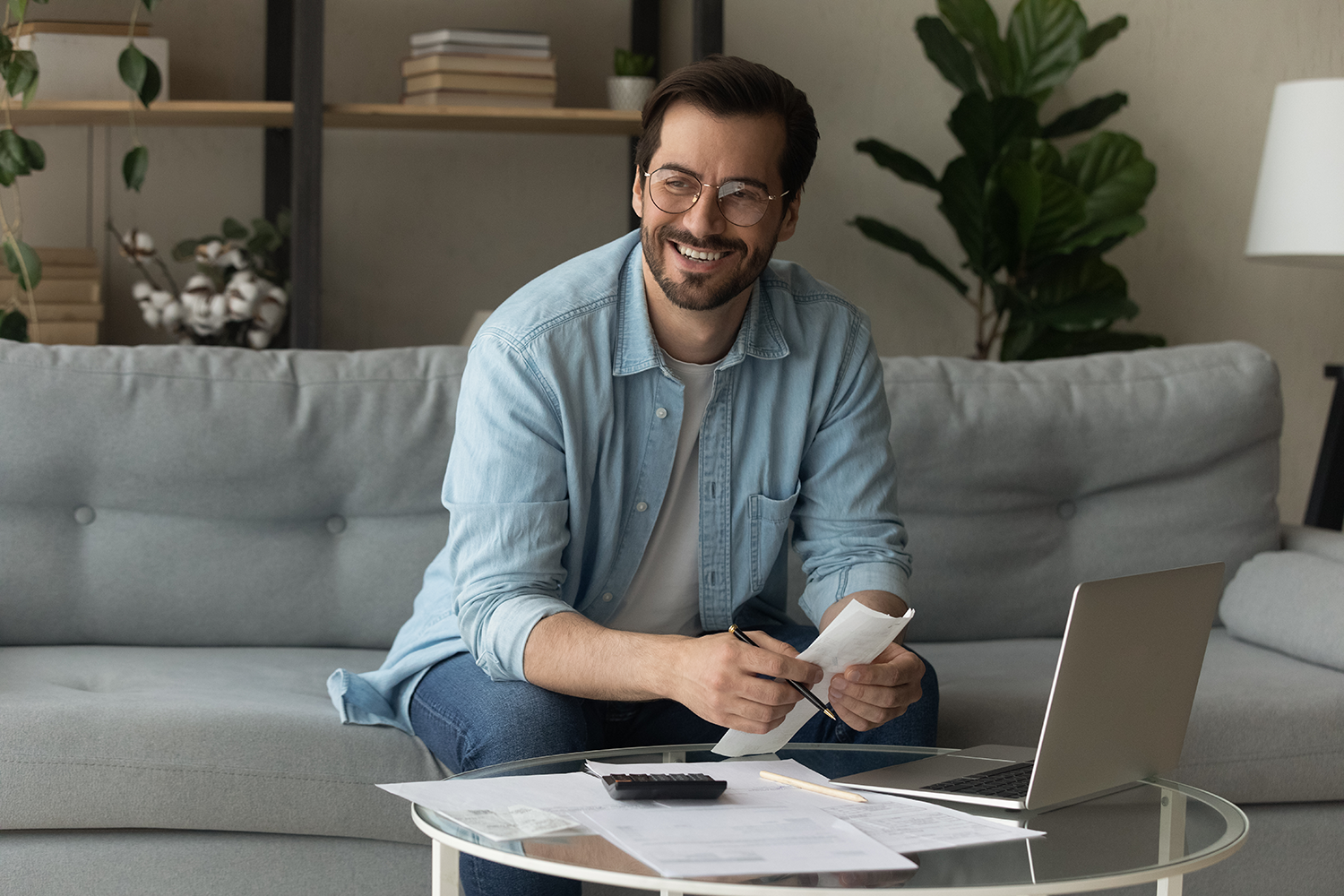 How to Use a Personal Loan to Build Credit
Did you know that you could use a personal loan to build credit? It's as easy as taking out a small loan and paying it off on time!
A great credit score is key to unlocking all the financing you need in life – but what if you're just starting on your financial journey? Or maybe you made a few missteps and need to repair your credit score?
There are options to get your credit on the right track. One consideration is taking out a personal loan to build credit. Believe it or not, borrowing and repaying a sum of money can take your credit score to the next level!
Let's take a closer look at credit, personal loans, and how you can use a personal loan to build credit.
What You Need to Know About Credit
In a nutshell, your credit score is a mash-up of your financial activity turned into a single number. The most common type is your FICO score.
The first step toward building credit is understanding how your credit score works.
What Affects My Credit Score?
Calculating your credit score is a kind of magic best left to the experts, but here's a peek under the hood at what they're looking for:

Loan and credit card payments (timely payments will build it and delinquent payments will hurt it)

How much of your available credit you've used

How long you've held credit accounts

How many credit accounts you've applied for

What different types of credit you have (personal loan, auto loan credit card, mortgage – the more, the better)
What Doesn't Affect My Credit Score?
You might be surprised to learn the following things don't have an impact on your score:

Your job and income

Your bank balance

Debit card activity

Your partner's credit score

Late fees (for payments made after the due date but before the 30-day mark when they're reported as delinquent)
What Is a Good and Bad Credit Score?
If you have no credit right now, just start by getting on the map – you'll have plenty of time to reach excellence later! Here is a breakdown of the credit score rankings:

An excellent credit score: 720 to 850

A good credit score: 690 to 719

A fair credit score: 630 to 689

A bad credit score: 300 to 629
Who Decides My Credit Score?
Your lenders electronically report your financial activity to three main credit bureaus (TransUnion, Equifax, and Experian) about every 30 days. You're allowed to request one free credit report from each of them every 12 months.
Keep in mind that the three bureaus each calculate your credit score in slightly different ways so it may be slightly different between them.
How Personal Loans Work
A personal loan is a type of installment loan. This means you borrow a fixed amount of money from your chosen lender and you agree to pay it back in regular, equal installments until it's paid off.
What Can I Use My Personal Loan For?
There are no restrictions on how you use your personal loan! You could use it for:

Study expenses

Car repairs

Health care bills

A weekend getaway

Debt consolidation

Any other purpose that needs quick funds
What Is a Loan Term?
You'll be able to choose how long it takes you to pay the loan back, which is known as the term. The term you choose – and your credit score – will affect the interest rate you get.
A shorter loan term often equals a lower interest rate.
What Is APR?
Interest rates for a personal loan are usually shown as an annual percentage rate (APR). This includes the interest you pay your lender for borrowing the money, plus any fees all rolled into one.
The higher your credit score, the better APR you're likely to be offered by your lender!
Using Your Personal Loan to Build Credit
So now you know a great credit score means better interest rates, but what can you do if you haven't got any credit history yet?
Improving your credit can be as easy as taking out a loan and paying it back. Using a personal loan to build credit now will help you get lower rates later on bigger purchases or expenses, such as a car, home, or dream vacation.
Here's what to do to get yourself on the credit map:

Shop around for a personal loan with a good interest rate.

Be sure to check your local credit unions as they may offer more competitive rates than other financial institutions. (ahem)

Start by borrowing a small amount.

Make all your monthly payments on time until you've paid off the loan in full.

Your credit score should start building in several months.
Use a Listerhill Personal Loan to Build Credit
We all have to start somewhere in life and the same is true for your credit history. Nobody is born with an excellent score. It takes time to build credit so you can get all the financing you need for a happy and secure life.
That's why a personal loan from a trusted financial institution is the perfect stepping stone for your future. At Listerhill, we are ready to help you use a personal loan to build credit.
A personal loan is also a great tool to have in your box if you're short on cash. Personal loans are more convenient and more affordable than payday loans. Click to find out more!