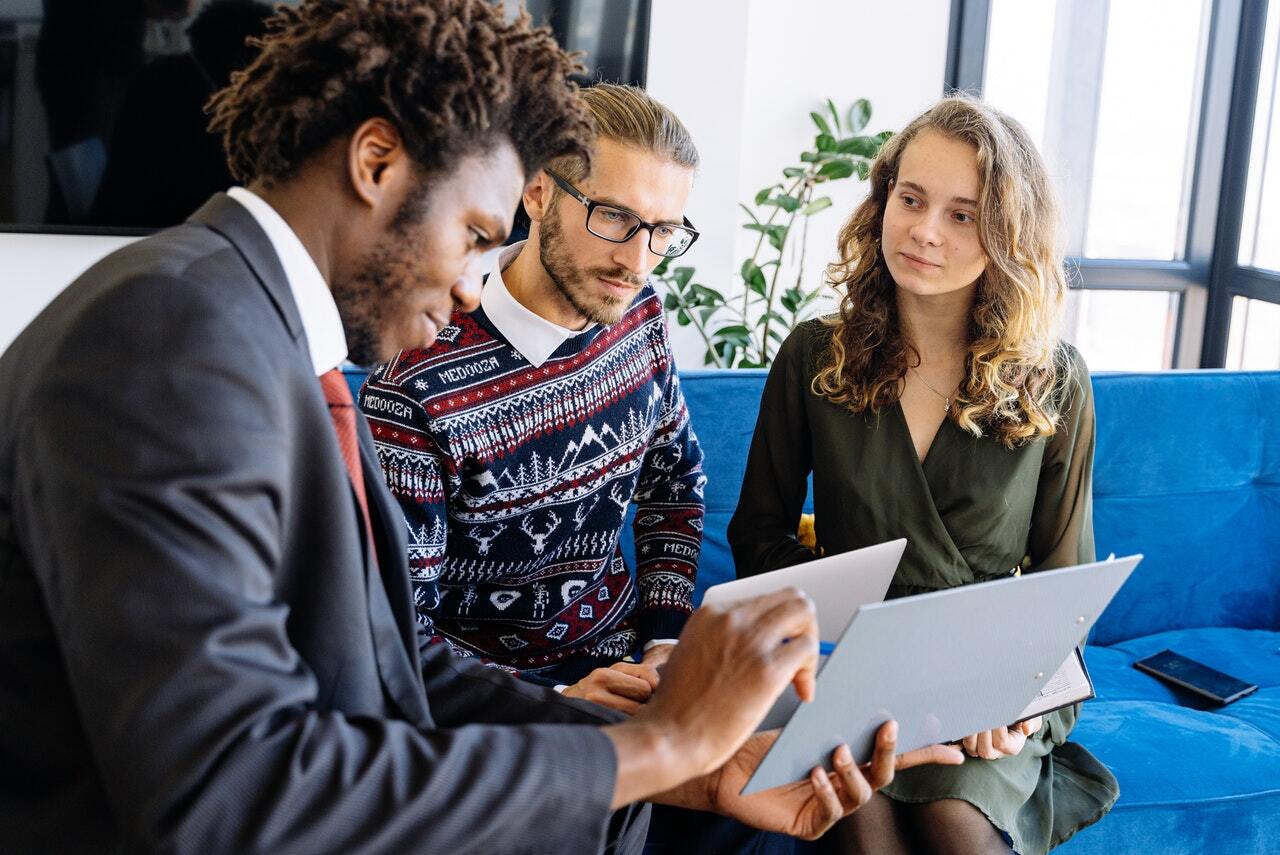 Personal Loans vs. Payday Loans: Which One is Better?
Life gets expensive, and if you need extra funds you may be weighing options like payday loans vs. personal loans
Life is expensive and you're not alone if you find yourself in need of extra funds from time to time. The question is, what's the best way to get some fast cash?
You probably see ads for payday loans around your neighborhood and online, but high interest rates and extra fees may lead you to owe much more than you borrowed. A personal loan could be a better option because you'll know exactly what you owe over a set period.
Payday loans vs. personal loans? How should you decide what's best for you? Read on to find out.
How Personal Loans and Payday Loans Work
Personal loans and payday loans sound like they might have a few things in common, but they're really quite different.
In a nutshell, you could say a personal loan is a handy tool to keep on your belt, whereas a payday loan is the last resort when you need cash right away.
Personal Loans
A personal loan is a type of installment loan, which means you borrow an agreed amount of money and pay it back in equal installments each month. You can usually choose your term, or how long you'll borrow the money for.
You can get a personal loan from your local credit union or other financial institution. The annual percentage rate (APR) you're given will include the interest rate and any other fees, so there shouldn't be any surprise charges.
If you don't have great credit, there may be an option for a secured loan. With a secured loan, you make a cash deposit or use your savings as collateral for your loan.
Payday Loans
A payday loan must be paid back in full once you get your next paycheck. You can get a payday loan from a range of financial institutions, but be sure to check their credibility.
You'll be offered an APR that will likely include the interest rate, plus a flat fee for a certain amount of dollars you borrow. For example, a $15 fee per $100 borrowed. You don't usually need good credit. You just need proof of your income and bank account.
While payday loans may seem like a good short-term solution, they can lead to a cycle of deepening debt, and here's why:

You have to pay back your loan soon after you get your paycheck, and this means you'll have less money than you need for the coming pay period, too.

The fees are already high for a payday loan and if you choose to extend the loan, you may need to pay all the fees over again.

Soon, the amount you owe in fees could match the amount you owe on the principal.

If you're late to pay your loan, debt collectors may start making repeat calls.

At this point, you may choose to consolidate multiple payday loans into another type of loan, which means you've now taken out several loans for just a small amount of money.
A Closer Look at Personal Loans vs. Payday Loans
Now that you understand how personal loans and payday loans work, let's look at the main differences between them.
How Much Money Can I Borrow?
Personal Loans. Typical loan amounts might start at $1,000 up to $100,000. The amount you can borrow may be based on your financial situation.

Payday Loans. The maximum amount you can borrow will be determined by your paycheck and it may be capped at $1,000.
How Long Can I Borrow the Money For?
Personal Loans. Terms may range from 12 months to 60 months. A shorter term means a lower interest rate, but higher monthly payment.

Payday Loans. You'll need to pay it back within a certain amount of time after you get your next paycheck. It could be two to four weeks.
Which Loan Has the Best Interest Rate?
Personal Loans. Your credit score will affect the interest rate (APR) you get. The better your score, the lower your rate. Credit unions are known for offering the most competitive rates and may start as low as 7.99%.

Payday Loans. You might see an advertised interest rate that seems reasonable but be aware the actual APR will include the extra fees for the amount you borrow.
Which Loan Can Help Me Build Credit?
Personal Loans. If you're looking to build your credit, a personal loan is a great idea. Your lender will report your timely payments to the credit bureaus and that will start improving your credit score. Note that missed payments will hurt your credit score.

Payday Loans. Payday lenders don't typically report timely payments to the bureaus. So if you pay your loan back in full on time, it probably won't have any positive impact on your credit score. But if you fail to pay, it will be reported and hurt your credit score.
How Do I Apply and Get the Money?
Personal Loans. Applying online is an easy option. Your lender will run a hard credit check, which may knock some points off your score for a few years. Timely payments will get your score back. Once approved, you'll get the funds in your check account!

Payday Loans. Just supply your bank account and income details, and you should be approved. The lender won't usually run a credit check on you. If you're applying in person, you may get cash within minutes. It may take a little longer online.
How Can I Pay the Loan Back?
Personal Loans. The best way to pay your personal loan back is through mobile or online banking. You'll make the same payment each month, and you can set it up automatically from your checking account.

Payday Loans. After you get your paycheck, you can return to your lender in person and pay the loan off by cash or check. Or, if you left a check or your account details with your lender, they may now run the check or withdraw the funds.
Remember: To avoid costly fees, you must pay off your payday loan with your next paycheck -- so be sure you have room in your budget for the loan payment plus any bills and expenses you have due in your next pay period.
If you repeatedly extend your payday loan, you may get locked in a cycle of debt.
The Bottom Line on Personal Loans vs. Payday Loans
Which loan is right for you depends on your situation. A personal loan is the better choice if you want to borrow money at a lower interest rate, and you want the security of knowing you can pay it back in easy equal installments over a term of your choice. Find out about our personal loan options below.
Related Products / Services