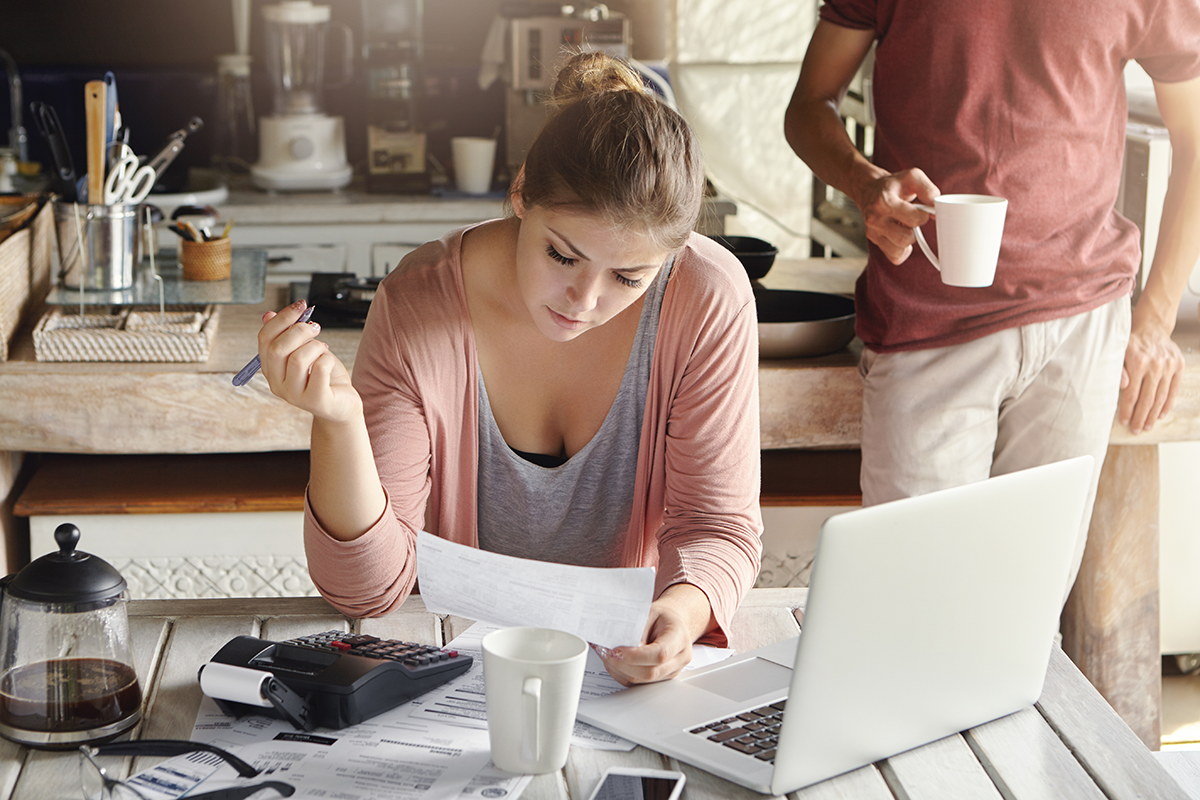 How Do Personal Loans Work?
Personal loans are an installment account where you borrow a lump sum and make equal monthly payments until it is paid off. Learn how personal loans work here.
A personal loan is a straightforward and user-friendly financial product. After a quick application process, funds will be transferred to your checking account for you to use however you need. A simple payment plan makes budgeting easy, too.
Once you get to grips with a few keywords and phrases, you'll be well on your way to answering the question, how do personal loans work? Read on to find out more.
Personal Loan Basics
Personal loans are a type of installment loan, so you will make equal monthly payments until it's all paid off. The original amount you borrow is known as the loan principal.
Interest on Personal Loans
Interest rates can seem complicated but there are just two things you really need to know.
First, your credit score will determine what annual percentage rate (APR) you're offered. The higher your score, the lower your rate.
Second, your personal loan interest rates might be fixed or variable:

Fixed: You'll pay the same amount of interest each month, and your monthly payment will always stay the same.

Variable: Your interest rate will go up and down with the market, so your monthly payment may change slightly over time.
Terms for Personal Loans
Loan terms could range from 12 months to 60 months. There are a few important factors to keep in mind when choosing your term:

Shorter Terms: Shorter terms equate to a higher monthly payment, but you'll get a lower interest rate. This means you'll pay less interest per month and less overall because you have the loan for a shorter period.

Longer Terms: Longer terms result in a more affordable monthly payment, but you'll get a higher interest rate. This is because your lender figures your finances may change over a longer period, and maybe you won't be able to pay your loan.
Personal Loan vs. Credit Card
A personal loan is different from a credit card in a few key ways:

A credit card is a form of revolving credit you can use to make purchases as needed, whereas a personal loan gives you a lump sum of cash to use however you like.

The monthly payment for a credit card will depend on the purchases you made, whereas a personal loan has fixed monthly payments on the original loan amount.

A personal loan tends to have lower interest rates than a credit card.

A personal loan has a fixed term, whereas a credit card is open-ended until you close your account with the lender.
What Can I Use My Personal Loan For?
One reason personal loans are so popular is that you can use the funds for just about anything!
You'll likely need to say how you plan to use the funds in your application, but you may also keep some of the money aside for an emergency fund or another purpose.
Common uses for a personal loan include:

Debt consolidation

Home and car repairs

Upgrading appliances

Moving expenses

Health care, dental, and vision bills

Tuition and other study-related expenses

A weekend getaway

Weddings
Personal Loan vs. Home Equity Loan
The main similarity between a personal loan and a home equity loan is that you can use both of them to improve your home. Apart from that, there are many differences:

Equity is the current market value of your home minus the balance on your mortgage—and your equity may need to reach a certain percentage before you can take out a home equity loan.

You can take a personal loan out anytime.

A home equity loan uses your house as collateral.

A personal loan can be unsecured so no assets are on the line.

You may be able to borrow more money through a home equity loan and for a longer term so it's a good choice for major renovations.

A personal loan is a good choice for repairs and a little updating.
What Lenders Look for in a Personal Loan Application
Simply put, lenders are looking for evidence that you can pay all the funds back—on time.
Your credit score shows your creditworthiness so it's a good idea to get your finances in order before you apply. If your credit score isn't so great right now, you could get a low-limit credit card and make small, regular purchases and payments to build credit.
To increase your chances of being approved for a personal loan, make sure you've got this information ready to go:

Your ID and proof of address

Your Social Security number and proof of income

Details of any other loans or credit cards you have

An idea about how you want to use the loan funds
4 Easy Steps to Apply for Your Personal Loan
Here's what to do once you decide you want a personal loan:

Shop around for the best rates and terms—remember to check your local credit union (ahem) as they've often got competitive offers for their members.

Apply online and get pre-approved so you can find out exactly what rates and loan amount you qualify for.

Agree on your loan amount and the term that suits your budget.

Sign on the dotted line and wait for the funds to appear in your account!
Discover More About How Personal Loans Work
The main thing to remember is that a personal loan is a way to borrow a lump sum of money, which you pay back in equal parts each month, with interest. The next important point is that you can use the funds for anything you need!
If you're feeling financially stretched right now, maybe you're considering applying for a loan but you don't know what type would be best. Click below to find out the difference between a personal loan and a payday loan.
Related Products / Services