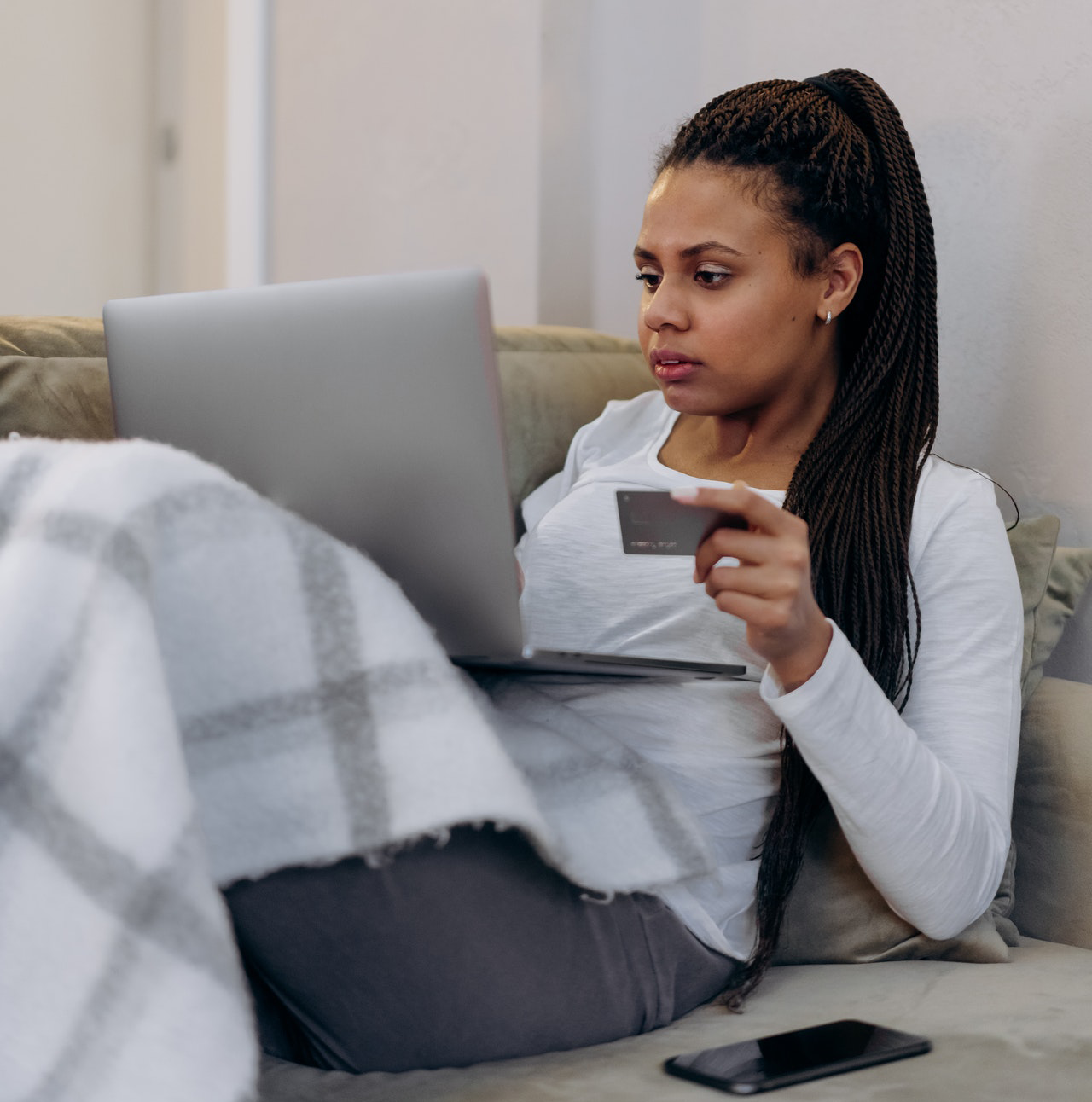 Credit Card or Personal Loan: Which Should You Choose?
Are you considering a credit card or personal loan but unsure which to choose? Learn about the similarities and differences between the options.
Personal financing can help you feel more confident and secure as you navigate through life. Whether you need to cover an unforeseen expense or want to treat yourself to a little luxury, a credit card or personal loan is just the ticket.
But how do you know if a credit card or personal loan is right for you? They both have different strengths so it comes down to personal choice. Read on to find out your best match.
Which Fits Your Needs Better: A Credit Card or Personal Loan?
Credit cards and personal loans have convenient similarities as well as a few differences that make them unique. Here are a few ideas to get you started on making your decision.
Both a credit card and a personal loan can be used to:

Consolidate debt by transferring multiple balances with different lenders into one account

Build credit by making timely payments each month

Pay bills or make purchases
Choose a credit card if you:

Want a financial safety net for unexpected costs

Don't have a specific expense or amount of money in mind

Don't mind different payment amounts each month
Choose a personal loan if you:

Have a specific amount of money that you need in one instance

Have a specific set of expenses you know you need to cover

Want to pay the funds back in equal installments every month
Choose a Credit Card If You Want Revolving Credit
A credit card is a form of revolving credit, which means you can use it to make purchases and then pay the money back in an endless cycle.
Here's how credit cards work:

Your card has a limit and the funds are available to you on-demand.

You can choose to pay off your entire balance each month or just meet the minimum balance due.

If you pay off your entire balance each month, you likely won't pay any interest.
Remember, it's a good idea to use only around 30% of your credit limit so you have a great debt-to-credit ratio, which will help boost your credit score.
Choose a Personal Loan If You Want a Lump Sum of Cash
A personal loan is a type of installment loan, which means you receive the full loan amount at once then pay it back in equal amounts each month until it's paid off.
Here's how personal loans work:

You get the agreed loan amount in a single transfer or check from your lender.

You can choose to spend it all at once for a set purpose or keep some aside for a rainy day.

Your monthly payment includes the principal loan amount plus interest.
Regarding monthly payments, keep in mind that a shorter term means a higher monthly payment but less interest, while a longer term means a lower monthly term but higher interest.
Choose a Credit Card If You Want Perks and Rewards
A credit card is a great choice if you're the kind of person who loves the fun side of financing, instead of just sticking to a payment schedule.
Different credit cards may allow you to:

Collect points on all your purchases and redeem them for merchandise, gift cards, or travel experiences.

Earn a percentage of cashback on all your purchases, so you get a nice surprise when you get a deposit into your account.
Which Has Lower Interest Rates: A Credit Card or Personal Loan?
Interest rates are a major selling point when it comes to personal financing, so be sure to shop around for the most competitive rates. In general, personal loans may have slightly lower interest rates than credit cards
Here are a few pointers to keep in mind:

For both a credit card and a personal loan, your credit score will impact what annual percentage rate (APR) you're offered. The higher your score, the lower your rate.

APR includes the rate plus any fees in one convenient figure.

Interest rates might be fixed (stay the same through the life of your loan or until you close your credit card) or variable (change with the market).

Your local credit union (ahem) may offer lower rates than other financial institutions because credit unions distribute revenue back to members through low-interest loans and generous interest on savings.
Credit Card or Personal Loan? Choose Listerhill!
If you're still wondering whether a credit card or personal loan is better for you, keep in mind that one isn't better than the other. It comes down to your financial situation.
A credit card is highly flexible. You can leave it in a drawer and use it only when you need to, or you can use it to make all your purchases so you earn rewards. The decision is yours!
On the other hand, a personal loan means you're committing to borrow and pay back a fixed amount of money. It's an easy, affordable option because it has equal monthly payments.
For more information, you could try talking to a financial advisor or take a closer look at some particular credit cards to see if one seems right for you.
See our credit card and personal loan options.

Related Products / Services