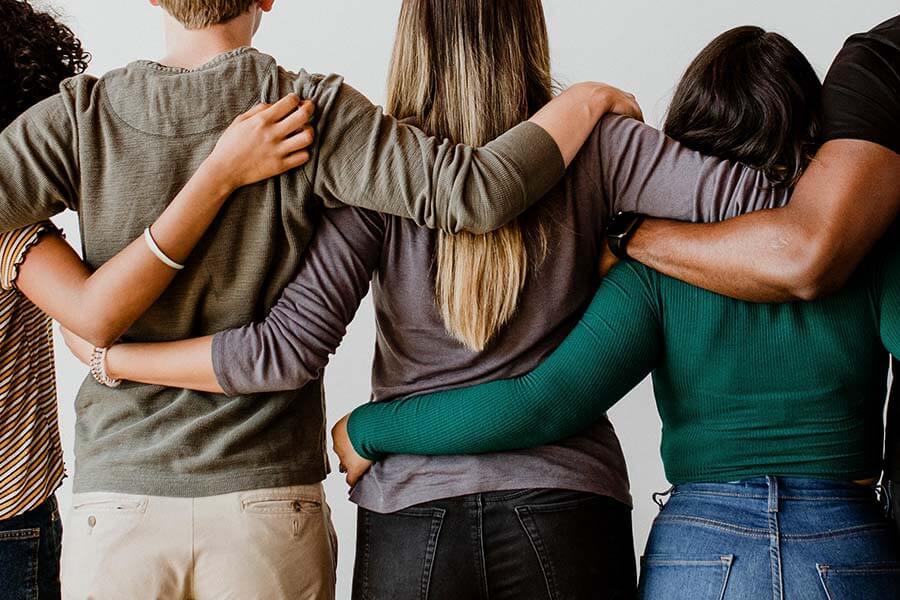 How to Join a Credit Union in 3 Steps
How to Join a Credit Union in 3 Steps
Joining a credit union is simple and there are many great reasons why you might want to become a member. You can generally join if you live, work, worship, or attend school in a particular area. Sometimes membership is open to employees of specific companies or to people who work in certain fields.
Once you know you can join, you simply open a savings account with a low initial deposit and you're good to go! Read on to find out how to join a credit union and why joining a credit union can benefit you, your family, and your whole community.
Why Join a Credit Union?
Credit unions offer many of the same products and services as banks and other financial institutions. The key difference is that credit unions are not-for-profit organizations and this means we can pass revenue to our members in the form of lower rates on loans and higher rates on deposits. This is in contrast to banks where profits go to outside stockholders.
Another thing that sets credit unions apart is that they're formed to serve a particular community. For example, Listerhill Credit Union started out serving the workers of the Reynolds Metals Plant in Alabama in 1953.
Here's what you gain when you join Listerhill Credit Union:

Higher interest rates on deposits and savings accounts

Lower rates on loans and credit cards

Lower and fewer fees compared to banks—and no fees on some products

The convenience of our Mobile App, Online Banking, Smart ATMs, and LCU Cards App

A wide range of payment and deposit options including automatic payment, Bill Pay, direct debit, mobile deposit, and Zelle

Access to over 30,000 surcharge-free ATMs in the Co-op network

Funds are safe and insured by NCUA up to $250,000

Personalized, local customer service for members just like you

Community support, fundraising, and special initiatives that benefit your area

Financial services and guidance to help you and your family thrive

Lifetime membership even if you move out of the service area

Membership gives you part ownership and the ability to vote and have a say in how the organization is run
3-Step Guide on How to Join a Credit Union
It's easy to join your local credit union and enjoy the many advantages and benefits of membership. Here's how to join Listerhill Credit Union:
1. Check You Meet the Membership Criteria
Credit unions all begin with a story about supporting the members of a particular community and that's why the eligibility requirements vary for each organization. The Listerhill Credit Union field of membership includes anyone who lives or works in the states of:

Alabama
Georgia
Mississippi
Florida
Tennessee
You can also qualify for membership by being a family member of a current or potential Listerhill member. Depending on your eligibility, we may require membership into an approved association at no cost to you.
2. Open a Share Savings Account With a $5 Deposit
When you open a Share Savings Account, you become a part owner or shareholder of the credit union. The minimum deposit to open an account and start earning dividends is just $5.
3. Enjoy Credit Union Products, Services, and Benefits
The final step is to take a look at all our other quality products and services, including checking accounts, money market accounts, certificates, credit cards, and a full suite of loan options. You'll see we offer great rates and lower fees—or no fees!
Do Credit Unions Help Build Credit?
A common question we get asked is, "Do credit unions build credit?" The short answer is, yes, credit union products and services can help get your finances in shape and improve your credit. You simply need to follow a few tips and tricks.
First, here's a handy breakdown of how the credit reporting bureaus give you a credit score:

Repayment history: 35%
Amount of available credit used: 30%
Length of credit history: 15%
Mix of credit types: 10%
New credit applications: 10%
Now, check out these easy ways credit unions can help build your credit:
Pay on Time
The simplest way to build credit is by making timely payments on your credit cards and loans. Compared to banks, credit unions can offer lower rates and more favorable terms. This makes it easier for you to keep up with your monthly payments so you're less likely to ever miss a payment. Remember: Missed payments will negatively impact your credit score.
Keep Your Credit in Check
In addition, credit unions offer a wide range of popular products like credit cards, personal loans, car loans, home loans, and more. A healthy mix of credit types will help you to build your credit and avoid maxing out your credit cards. Using less than 30% of your total available credit will also keep your score going in the right direction.
Consolidate Your Debt
If you're juggling multiple credit cards and loans, a credit union can help you consolidate your debt through a balance transfer credit card or low-interest personal loan. You can then keep your old credit card accounts open with a zero balance and this will increase the amount of time you've held accounts, which will improve your credit.
Reduce Unnecessary Applications
Finally, it will hurt your credit if you apply for multiple types of credit in a short space of time. With a credit union on your side, we can guide you to make the best decisions so you only apply for the right financing for your unique needs.
Experience the Credit Union Difference
Better rates, generous terms, and friendly local service are only the beginning. Listerhill Credit Union also provides valuable community support so that everyone in our service area can reach their goals and achieve financial security. Click below to learn more about how to join a credit union and the many advantages we have to offer!
See the Benefits of Joining Listerhill Credit Union