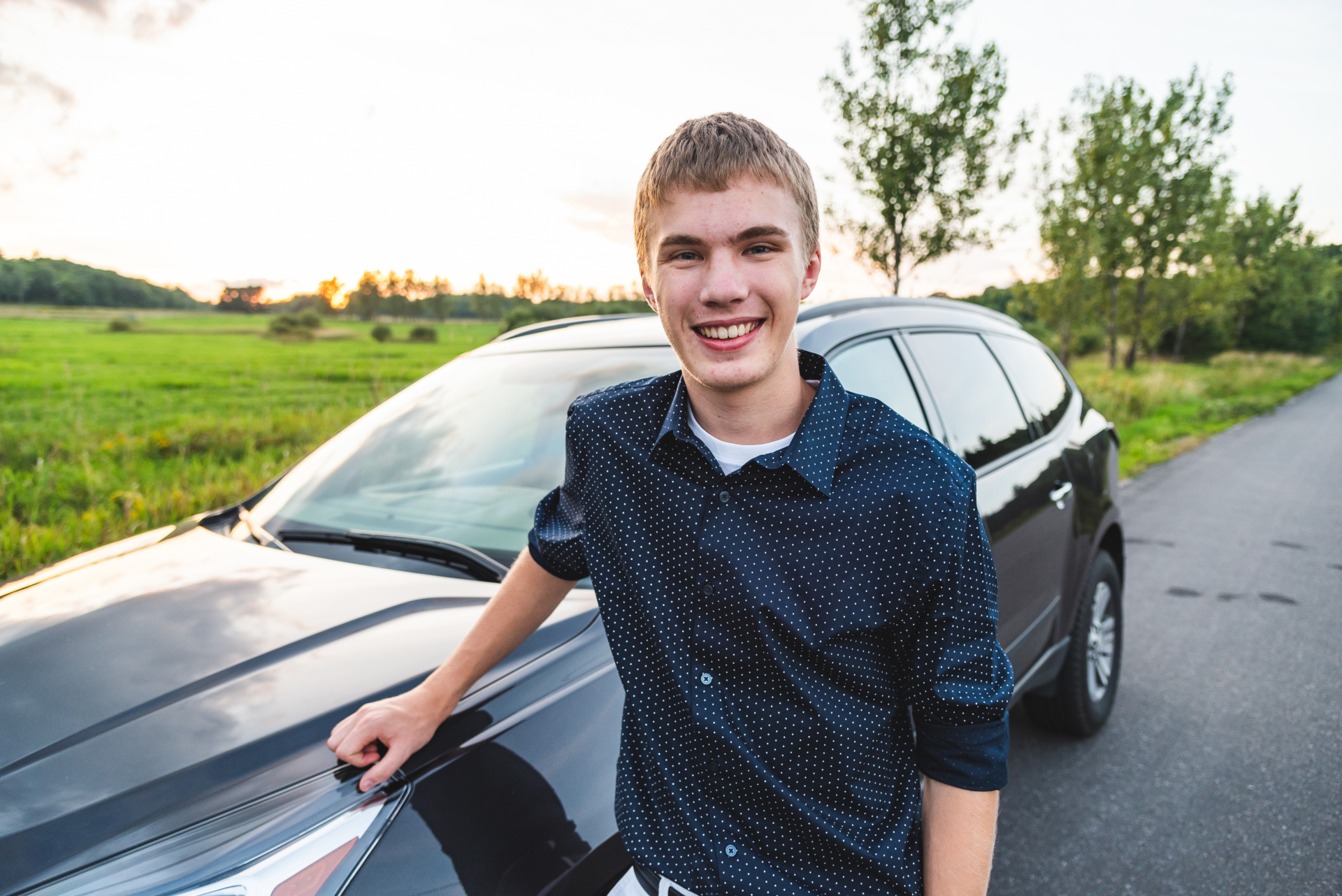 When Do You Need a Cosigner for an Auto Loan?
When Do You Need a Cosigner for an Auto Loan?
You need wheels for your summer job or to get to class in the fall, but buying your first car is a big step! Family members can share the responsibility of financing your vehicle by cosigning your auto loan. Here's how an auto loan works and when cosigning might be a good option.
Auto Financing 101
You know where you are going but you are not getting there without a car. And, unless you happen to have a large stash of cash on hand, that means auto financing. Taking out a car loan can be scary, but for many young people it is a crucial first step to financial independence. Click here for more about how the loan application process works and what you should know upfront.
Getting Credit
Ultimately, getting a car loan comes down to convincing a bank, credit union, car dealership, or another lender that you're creditworthy—meaning, you've got what it takes to repay on time the money they lend you on time. You'll need to show:
A good credit score that indicates you have handled debt responsibly in the past

A steady and reliable income

A willingness to contribute some of your own money as a down payment
You can check your credit report for free here. Make sure your information and payment history is correct and up to date. Also, pay off or pay down any outstanding bills or debt. These steps will help to improve your credit score.
Getting Pre-Approved
The combination of credit history, income, and cash you bring to the table, plus the amount of money you need to borrow, will determine the type of loan you are offered. Look for lenders who offer:
Low interest or annual percentage rates (APRs)

Payment terms that are not too long

An affordable down payment
Ask for quotes from several lenders for the amount you want to borrow. This will require a credit check but will give you an indication of the kind of monthly payments you will need to make and how long you will be making them. When you are ready, choose the most affordable option and request pre-approval for a loan.
This is a preliminary offer of financing, including the principal, interest rate, and term that you can take to the car dealership. Click here to learn more about how auto loans are calculated.
When Do You Need a Cosigner for an Auto Loan?
You might need to consider getting someone to cosign if you are unable to qualify for pre-approval based on:
Poor credit or lack of credit history

Lack of income

The amount of money you can put down
You might also want to consider a cosigner if you are given quotes that include:
Monthly payments you might struggle making

Loan term longer than three years

Resorting to "bad credit" lenders who charge very high rates
What Is a Cosigner?
A cosigner is a person—usually a parent, close family member, or a friend—who signs your loan agreement with you and pledges to pay back your loan if you don't. By doing this, the cosigner is backing your loan, meaning they use their stronger credit history to underwrite or guarantee yours.
Cosigners are usually required to have:
Excellent credit—often with a credit score above 700

A good debt-to-income ratio

A steady income
Cosigning a loan is a big commitment because a cosigner agrees to make up any missed payments. They are financially liable for making sure the loan is paid off on time, even though they might have no legal rights to the vehicle.
How Does a Cosigner Help?
Adding a cosigner is sometimes the only way to qualify for a loan if your credit is non-existent or poor. A cosigner can also help you from getting in over your head with an auto loan.
For many families, this is also a good way for teenagers or young adults to share the responsibility of a new vehicle and to get used to managing household debt.
Closing the Deal
A qualified cosigner allows you to get pre-approved for a loan with affordable payments and a reasonable term. Once you are pre-qualified, you can negotiate the final sale price of the vehicle with the dealership.
The APR and monthly payment might differ a little from your pre-approval details and will likely include some additional fees, but the down payment and term should remain the same.
Your cosigned loan should allow you to get the vehicle you want while making affordable payments on your new wheels!
When Do You Need a Cosigner: The Credit Union Difference
If you are in the market for a first car, credit unions like Listerhill offer significant advantages over banks and other lenders. Credit unions are member-owned financial cooperatives that can often offer lower interest rates on auto loans than commercial banks because of their not-for-profit status and lower overheads.
As a local credit union, Listerhill enjoys a close relationship with our members and offer auto loans with lower rates and fees and more flexible payback options to get you rolling.
Read more about credit union auto loans to learn more!
How Do Auto Loans Work From Credit Unions?
Related Products / Services