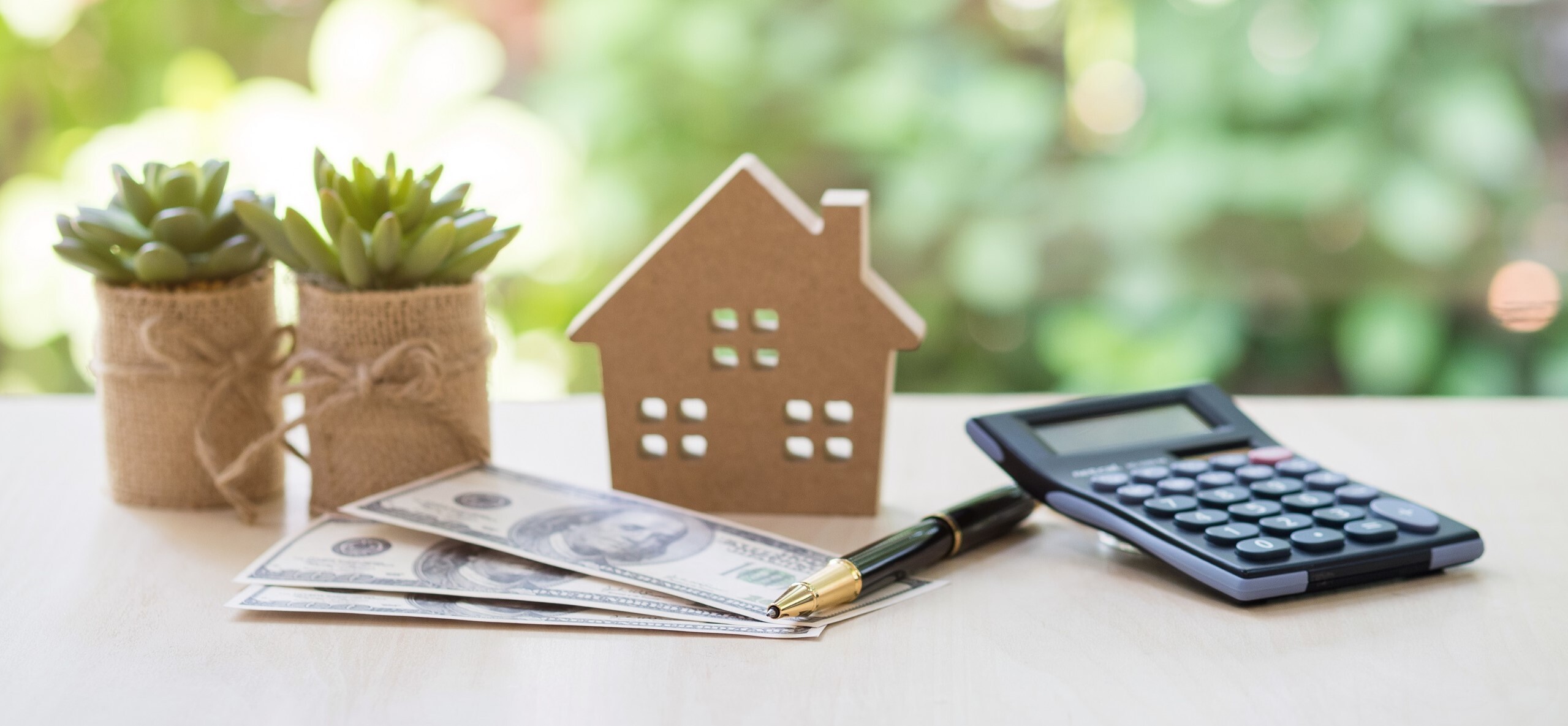 When You Should Refinance Your Mortgage [Rule of Thumb]
Learn more about the different factors you should consider when deciding to refinance your mortgage.
Refinancing your mortgage can be a great way to save money in the short-term and long-term. When mortgage rates go down (or stay low), it's a good time to consider refinancing your mortgage. But there are many factors to weigh when deciding the best time is to refinance. We've laid them out here.
What is refinancing?
Refinancing is when you use a new mortgage to pay off your existing mortgage. This means your new mortgage comes with new conditions and usually a different interest rate. Refinancing can decrease your interest rate, lower your monthly payments, or shorten your overall mortgage length – all in an effort to save money and help you reach your financial goals.
When are interest rates best?
When interest rates are low, it's usually a good time to consider refinancing. It's a good rule to refinance if you can reduce your interest rate by at least 1%. Mortgage rates naturally rise and fall. But, when the economy struggles, mortgage rates usually fall.
Just because interest rates are low, though, doesn't mean it's the best choice for you to refinance. Consider the following additional factors before deciding to go ahead and refinance.
Determine your goal for refinancing
If your goal is to decrease your monthly payment, it's important to consider whether the new loan terms are really better.
For example, lower monthly payments might mean that the mortgage term is actually much longer, which saves you money on your monthly payment but costs you much more in the long term.
If you are looking for lower interest rates, it might be wise to try and get a loan that keeps your monthly payment about the same. While it can seem like you aren't saving any money immediately, you will save a lot by significantly shortening the time to pay back your loan.
Deciding why you want to refinance can guide the new mortgages that you shop for and help you determine if you are getting a better deal.
Consider how much you owe and how long you've had your mortgage
It costs money to refinance your loan. Often it can cost up to 5% of the principal. If you only have a short time left on the mortgage, you may not be able to reap the full benefits of refinancing.
And typically, if you refinance too soon after taking out your mortgage, interest rates will not have changed enough to benefit you significantly. However, sometimes outside factors have huge effects on the economy, and that can cause larger-than-average swings in interest rates. So even if you just got a new mortgage a year or two ago, it's worth it to check the current interest rates and compare them to what you already have.
Consider the kind of loan you have
If you have an adjustable-rate mortgage (ARM), you may reap the benefits of falling interest rates without the need for refinancing. On the flip side, ARMs usually come with a fixed, low-interest rate period at the beginning of the mortgage term. If that period is coming to an end and the adjusted interest rate will be higher than those available if you refinance to a fixed-rate mortgage, it might be a good idea to switch over.
On the other hand, if you have a fixed-rate mortgage and it seems like interest rates will continue to fall, switching to an ARM can mean you can take advantage of those falling rates over time without refinancing. This can save you money!
Consider your credit score
If you had an incredible credit score when you took out your mortgage, but your credit card debt has recently gotten out of hand, you might be in a tough spot. If your credit score is worse than when you originally got a mortgage, you might not be able to access the same loans that you could before. This can mean that you will likely end up paying more for any mortgages you refinance with.
Alternatively, if your credit score has improved since you took out your last mortgage, you might be eligible for better rates and terms.
Consult a calculator
Using a mortgage calculator to help you determine how much you will save by refinancing can help make sense of all the numbers you have to consider.
When consulting a calculator, have your home value, remaining mortgage balance, current monthly payment, and current mortgage conditions handy. Enter this information into a mortgage-refinancing calculator to determine whether you will save money by refinancing.
Keep in mind, calculators are not perfect, and you might have to weigh the actual costs of refinancing separately.
Deciding when to refinance your mortgage
Overall, there's no one-size-fits-all way to decide if you should refinance your mortgage. However, as a general guide, be sure to do the following:
1. Watch for interest rates that are 1-2% lower than your current rate
2. Be wary of loan terms that make you pay more in the long term - use a calculator!
3. Watch out for your credit score