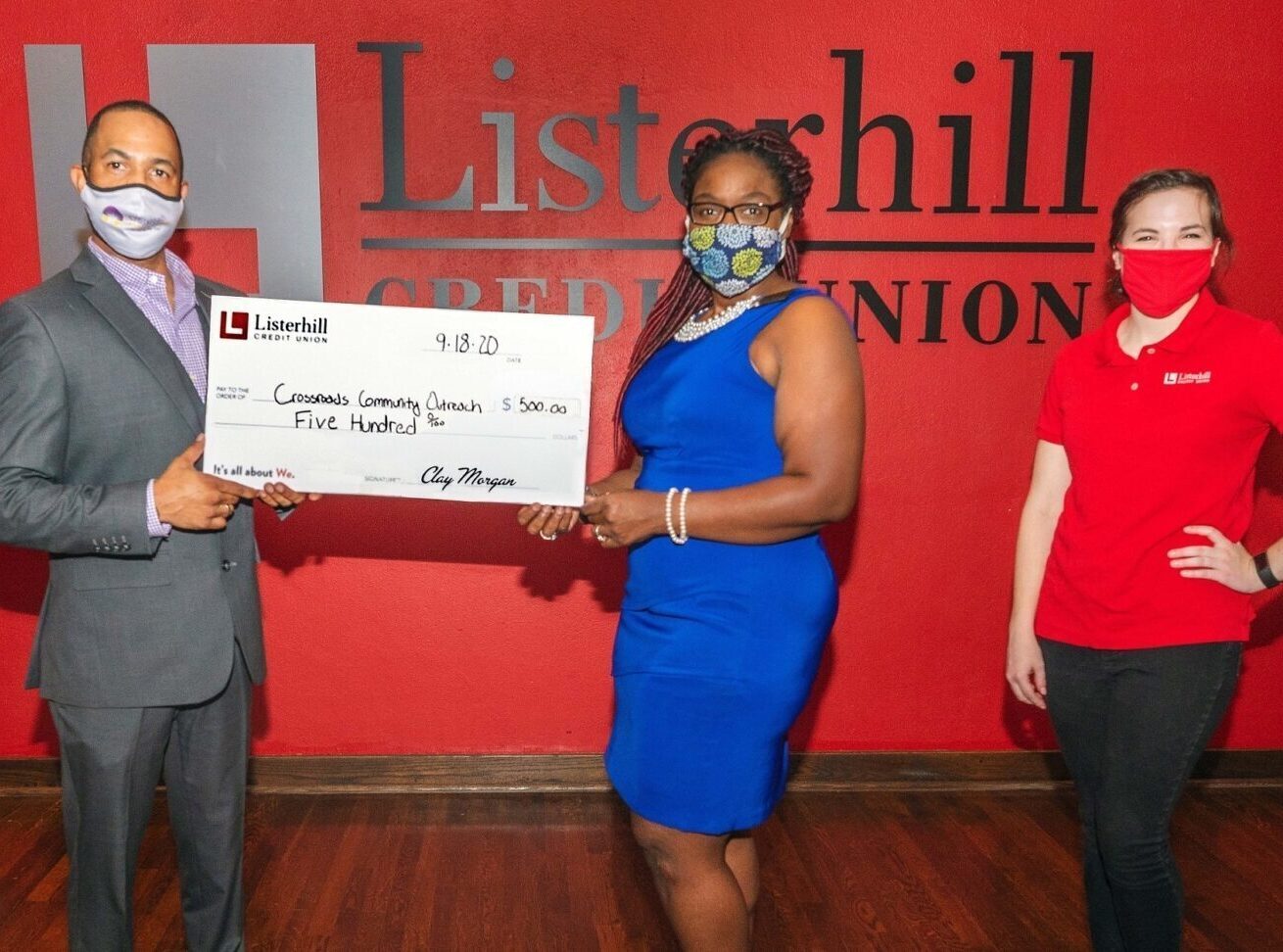 People Helping People: Crossroads Community Outreach
We gave Crossroads Community Outreach $500 for their efforts during COVID-19.
Since COVID-19 began spreading strife in our communities earlier this year, there have been many organizations attempting to adjust their practices and provide relief to people in need because of it. We are assisting these organizations by featuring them here as well as donating $500 to their efforts!

Today we are featuring Crossroads Community Outreach. We asked them a couple questions regarding their adjusted practices during the pandemic:

What kind of work does your organization do here in the Shoals?

"Crossroads Community Outreach is a 501(c)3 non-profit organization. It assists those who may or may not qualify for traditional help or no services for their specific need exists. Crossroads also provides a Homeless Day Space & Resource Center, Street Outreach, Food Pantry and Clothing Closet located at 318 S. Court Street, Suite A., Florence, Alabama 35630."

What accommodations or efforts have you made to adjust to the challenges of the pandemic?

"Due to the risk of coronavirus exposure & CDC guidelines we closed our day space in April but we knew our clients still had to be served. We assisted with a temporary "tent city" in Veterans park until we could come up with an alternate long term temporary solution. After 2 weeks at the tent city to assist those clients who were still living on the street, we expanded our street outreach services & we also began to serve the homeless outside of our downtown location Mon-Fri 9am-11am."

How is your organization providing relief to the Shoals regarding the pandemic?

"We initially provided the homeless food, water, supplies & RX refills thru outreach. As restrictions lifted we have expanded our services to include access to our restrooms, showers & clothing closet one at a time inside the building. We provide masks & do at the door temperature checks. We also still assist clients in completing paperwork for jobs, housing, treatment, medical appointments & food stamps. We coordinate furniture pickup for clients recently housed & we have an emergency food pantry available to anyone in need."

How can people in the community contribute to your efforts?

"Volunteering, Board Members, Donations (monetary, food or supplies)." You can learn more, donate, or volunteer with Crossroads Community Outreach here.

Have an initiative or event you'd like to request funding for from Listerhill? You can fill out a donation request form here.