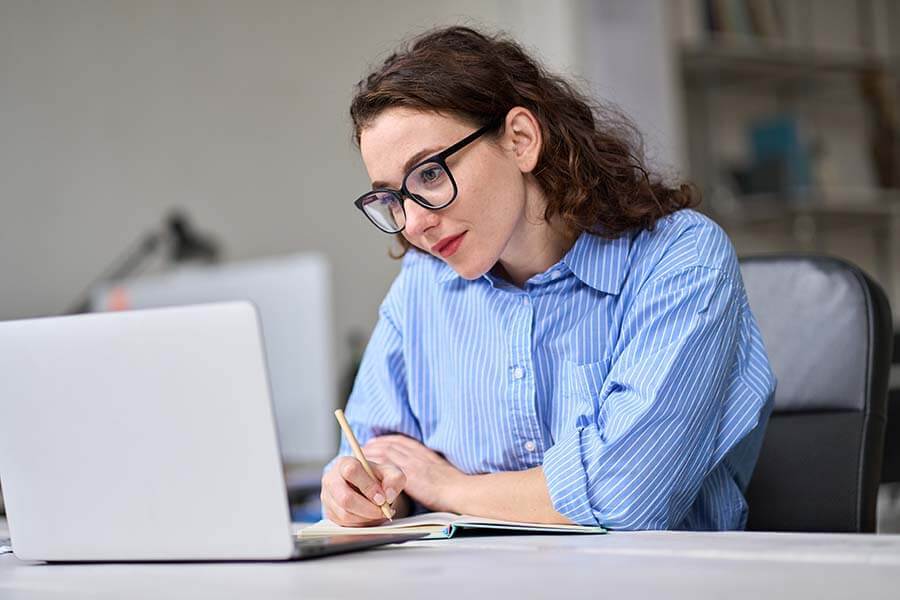 What Is a Checking Account Used For?
What Is a Checking Account Used For?
Your checking account is your personal financial home base and the main touchpoint for a big chunk of your daily financial dealings. So let's dive a little deeper into exactly what a checking account is used for.
Home Base: What Does Your Checking Account Actually Do?
A checking account, usually linked to a checkbook and debit card, is the first step on most people's financial journey—but what is a checking account used for?
The short answer is that a checking account does not do everything, but it certainly does a lot. Like a financial Swiss army knife, it's an all-purpose tool that helps you unlock a lot of value. Your personal checking account is a crucial financial tool that allows you to:
Deposit Earnings
Your checking account is where money enters your personal financial system. Your wages or salary will be paid into your checking account, as a physical check or via direct deposit. It's also where you will likely receive other scheduled sources of personal income from government benefits to dividend payouts.
Pay Bills
Your checking account is also the place from which you'll pay your utility bills and other recurring monthly expenses. You can do this via scheduled payments from your account's online bill pay function or by allowing utilities and other vendors to place direct debits on your account through an auto-pay system.
Check Writing
It's called checking for a reason. Your checking account is linked to your checkbook and it's where any checks you write will be drawn from—whether for monthly bills, recurring expenses, or one-off payments.
Pay Debit Transactions
Your checking account will also usually come with a linked debit card for point-of-sale and online purchases. These amounts—likely the bulk of your out-of-pocket spending—will all be drawn directly from the funds in your checking account.
Power Money Transfers
These days a host of peer-to-peer payment platforms and money transfer apps allow you to pay almost anyone online directly. Whether it's PayPal, Venmo, Square, or Cash App, you'll likely want to power these mobile services by linking them to your checking account.
Move Money Between Accounts
Your checking account is your main clearing house for managing your cash. If you also hold savings, CDs, or money market accounts at your bank, you'll usually pay money into or withdraw funds from these accounts using your checking account.
Make Cash Withdrawals
While cards and checks cover just about all your payments these days, there are times when you need cash. Your checking account balance is your cash reserve for ATM withdrawals or cash-back transactions at stores.

Build a Financial Buffer
With all these payments flowing in and out of your account, especially at the beginning and end of the month, it's wise to keep a reserve of extra cash in your checking account to prevent any unplanned expenses or unforeseen withdrawals from exceeding your balance, causing you to overdraw your account.
How much should you keep in your account? While many financial experts recommend having up to three months' of income available for emergencies, you might want to keep that money in a separate savings account. For a checking account, you want to be sure that you have enough funds to cover critical payments like your mortgage or credit card bill every month.
What Makes a Checking Account Special?
Checking accounts are so much a part of our lives that it's sometimes hard to remember exactly what they do for us. Here are a few things that make checking accounts an indispensable financial tool.
Fast, Flexible, and Accessible
Checking accounts enable fast (often instant) access to your cash reserves for both deposits and withdrawals, allowing you to receive payments from or send payments to almost anyone. You can usually also check your balance or transfer money in near real-time from almost anywhere on the planet using your phone or mobile banking app.
Secure
All this accessibility comes with a high level of security. While identity theft and card fraud do happen and will impact your account, these types of crimes are becoming rarer. In most cases, you will also not be held liable for fraudulent transactions if you report the misuse promptly.
Insured
Checking account deposits in the U.S. are also insured against losses of up to $250,000 by the federal government through the Federal Deposit Insurance Corporation (for banks) or the National Credit Union Administration (for credit unions). This means the money in your checking account is safe even if your bank or credit union collapses due to fraud or mismanagement.
Low Minimum Balances
While you want to keep enough money in your checking account to cover your expenses, you also don't want it to be inaccessible. Leading banks and credit unions now offer checking accounts with very low minimum balances. Some, like Listerhill Credit Union, even offer checking account services with NO minimum balance.

Free Checking
In some instances, with a little planning, you might be able to run your checking account for practically no cost at all. For example, Listerhill Credit Union's Everyday Checking account offers full checking services with NO monthly service charge or minimum balance requirement.
Some other common checking account fees you can avoid include ATM withdrawal fees or excess transaction fees.
Interest Payments
For many years, keeping money in your checking account to cover your regular expenses plus any unforeseen emergencies meant missing out on interest you could have earned by investing your money in a savings, CD, or money market account. But no more.
With a Listerhill Growth Checking Account, you can now earn regular interest on checking account balances comparable with rates on many savings, CD, or money market accounts.
Listerhill Credit Union: Here for You
At Listerhill Credit Union, we offer class-leading checking services and all the personal assistance you need to make the best possible financial choices today.
Our Everyday Checking account helps you get the most out of your money through free checking services with no minimum balance, while our Growth Checking account lets your hard-earned money work for you with regular interest payments on balances over $1,000.
And our famous personal service just got even closer with Live Chat assistance to help our members navigate our online banking services. Live Chat allows a trained Listerhill service assistant—not an automated bot—to answer questions and even view your screen via a secure connection to help you get maximum value out of our checking services.
Click below to learn more about how Listerhill Credit Union's checking services can save you money and help you build toward a better financial future.
Related Products / Services