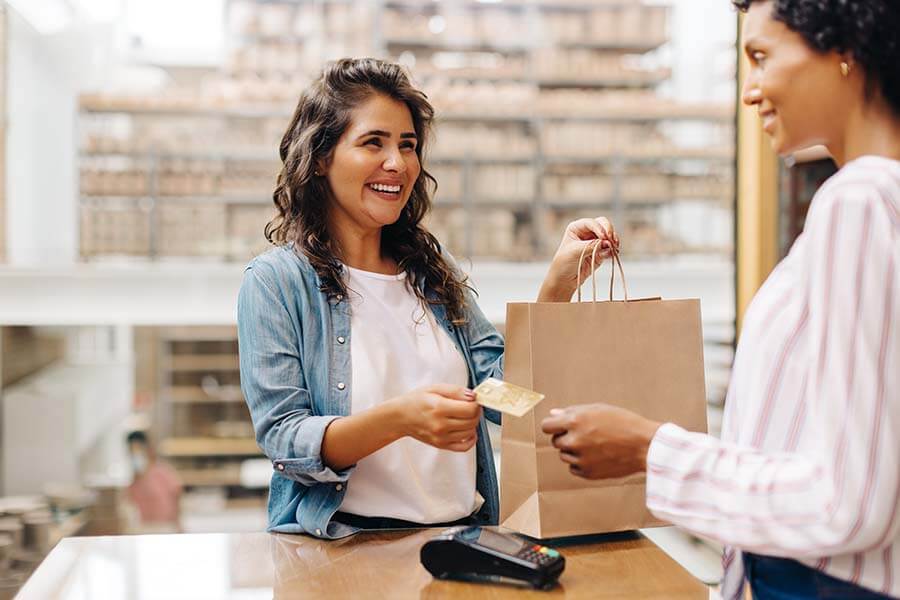 What Is an ACH Debit or Credit?
What Is an ACH Debit or Credit?
Take a glance at your checking account at any given time and you'll likely see one or more "ACH hold" debits listed at the top of your transaction history. Let's take a look at what an ACH debit (and credit) is, and what it means for your finances.
Holding Pattern: How ACH Transactions Work
These days, Automated Clearing House (ACH) holds are a common sight on most checking accounts. Most quickly change to a regular direct debit of or credit to your account, but ACH holds can be confusing, especially if you are trying to balance your budget and you are unsure if this money is actually available to you.
Here's how ACH debits and credits work, and why, on balance, they're a good thing—even if they can make tracking your expenses a little harder.
What Are ACH Debits and Credits?
ACH debits and credits are transactions arranged directly between two bank accounts. While ACH credits have long been a common way to handle major disbursements such as paychecks, social security benefits, or retirement disbursements, ACH debits are increasingly used to add a layer of security to many common charges on your debit account.
Beginnings
ACH transactions started when California bankers got together to establish the Automated Clearing House in the 1970s. The ACH aimed to reduce the time and effort needed to process paper checks by allowing transactions directly between accounts held at member institutions.
In 1974 several regional ACH networks were united under the National Automated Clearing House Association (NACHA). The national network received a major boost when the social security administration began using the system for direct deposits in 1975. Today the system handles paycheck deposits for 94% of Americans.
Online Revolution
For many years, ACH payments provided an effective way to receive payments and allowed checks to be canceled electronically. In 2001, however, it became possible to initiate ATM credit and debits on the internet and by phone, allowing all sorts of payments to be made electronically without the need to write checks.
In 2015 and 2016, NACHA rolled out same-day settlements for ACH credits and then debits for transactions of up to $25,000, which later increased to $100,000. NACHA reported in 2022 that the ACH network handled 30 billion separate payments worth $76.7 trillion.
How Do ACH Transactions Work?
ACH debits and credits are direct transactions between banks that either take money out of (debit) or deposit money into (credit) your account. An ACH debit transaction occurs when a vendor or any other party you have agreed to pay money to passes your account details to their bank. These days, this usually occurs automatically when you use your debit card.
The bank then requests a "pull" on your account and passes this request to your bank via the ACH network. Your bank then checks and authorizes the transaction and the money is debited from your account. An ACH credit operates in a similar way, except that from your perspective you have authorized your employer or another payer to "push" funds to your account.
In reality, banks process the thousands of ACH transactions they handle in large batches that are put into a queue that the ACH network settles up to five times a day. That is why you will often see pending ACH transactions waiting to be settled at the top of your transaction list.
When Will You See ACH Transactions?
ACH payments have long been used for large disbursements of funds by governments and employers, but they have become an increasingly popular way to authorize many common payments including:
ATM cash withdrawals
Automatic POS payments using debit cards
Recurring fixed payments, such as mortgages, rents, bills, and subscriptions
ACH payments are increasingly popular because they are handled directly between banks. While it can take a little longer to settle than a card or check debit, it reduces the number of parties involved while bypassing many of the security risks associated with paper checks.
Pros and Cons of ACH Transactions
These days, access to the security and convenience of ACH payments comes standard with many checking accounts when you use your bank's online payment features. Why, though, should you choose to send or receive money using ACH transactions instead of the many other payment systems available to you?
Pros
ACH transactions offer significant advantages for many of your common everyday transactions, as well as larger one-off payments. These include:
Security: You can authorize payments or receive payments without using checks or exposing your banking details.
Convenience: ATM transactions can be initiated using your mobile or online banking portals, or are triggered by vendors when you use your debit card.
Recurring Payments: It's easy to set up recurring payments using the ACH system, including direct deposit of your paycheck and direct debits for regular, fixed expenses.
Faster: ACH payments are settled far more quickly than paper checks, making it easier to balance your budget and control your spending.
Cheaper: ACH payments are cheaper to process than checks or debit card transactions. While vendors pay for bulk ACH processing, in most cases ACH will be free for you.
Cons
At the same time, ACH payments do have some drawbacks compared to certain other forms of payment. These include:
Slower payments: ACH transactions can sometimes take up to three days to process—slower than debit card payments or payments using popular peer-to-peer (P2P) services like Venmo, Zelle, and Cash App.
Payment ceilings: The ACH network places a $100,000 limit on payments over the network and individual banks may impose additional limits.
US only: At present, the ACH network only works between banks in the U.S. Payments to or debits from overseas accounts can be handled via the international SWIFT payment system by wire transfer or through many overseas payment service providers.
Alternatives to ACH
If you are concerned about the speed, cost, or availability of ACH payment services, you have several alternatives. These include:
Cash: Perfect for in-person transactions, but with very few security safeguards
Debit cards: Fast and convenient, but involves exposing your account details
Credit cards: Convenient and cheap, provided you pay off your balance
Prepaid cards: A convenient alternative to cash
P2P payments: fast and convenient, but with significant limits and few protections
Checks: Familiar but slow, checks can take weeks to clear your account
Money order or bank guaranteed check: Safer alternatives to personal checks
Wire transfers: Probably the fastest way to move money internationally, for a fee
Why Choose a Listerhill Checking Account?
Listerhill Credit Union offers all members easy access to the unsurpassed benefits of our Everyday and Growth checking accounts. These accounts stand out with features including:
No minimum balance
Free online banking services
Unlimited check writing and more
Your Listerhill checking account provides full access to the power of our ACH-backed online and mobile banking services, allowing you to transfer funds, pay bills, or send money to other people—quickly, conveniently, and safely! Click below to learn more about these and many other features of Listerhill's checking accounts.
Related Products / Services