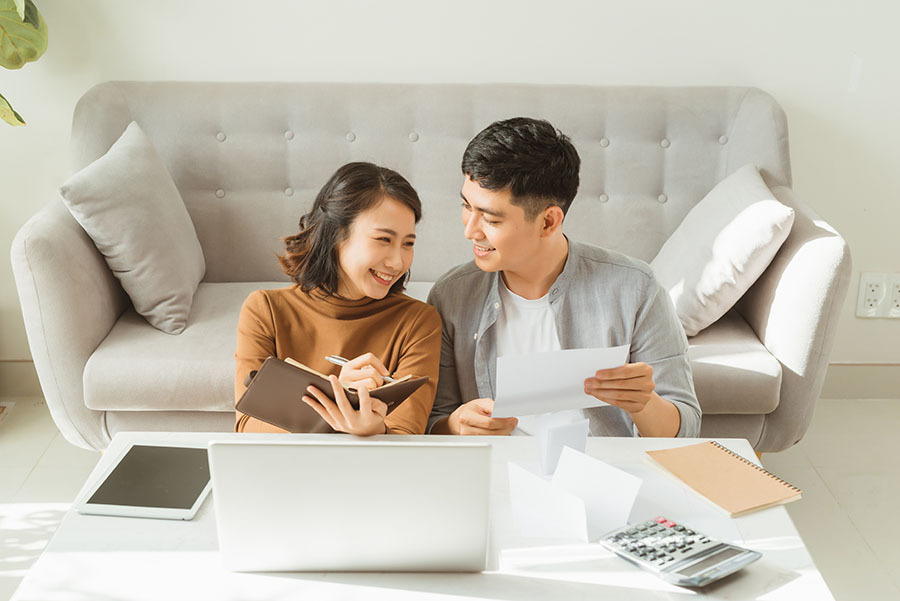 When to Start Saving For Retirement
When to Start Saving For Retirement
Wondering when to start saving for retirement? While it's never too late to start saving, ensuring you will have enough money to retire is a lot easier if you start early.
Let's take a look at why this is so, how retirement savings work and some things you can do to make your retirement contributions go further, whether you are starting today or have been saving for some time.
How Much Should I Save For Retirement?
How much money you will need to retire comfortably depends on several factors, such as:
The type of lifestyle you hope to enjoy

Where you will be living, and

How healthy you are.
With that in mind, the AARP suggests that, as a rule of thumb, you will need to save 10 times your annual income at retirement. That means if you expect to earn $100,000 a year at retirement, you should aim to save $1 million. You can estimate how much you will need using the AARP's retirement calculator.
And in case you aren't familiar with the AARP, it's not just for older folks and retirees. In fact, anyone can join the AARP and gain access to resources and programs to help with retirement planning. If you weren't already convinced, you should start saving for retirement as early as possible!
There are also several other factors you should bear in mind when saving for retirement:
People are living longer: if you are in reasonable health, there is a good chance you will live longer than you perhaps expect. While it's no fun to think about, you can use IRS mortality tables to estimate how long you will live after retirement, but remember you have a 50% chance of living longer than this estimate.

Medical costs are higher and benefits are expected to fall: While it will cost more to live longer, your medical expenses over that time will also be higher due to inflation and because your health will deteriorate. At the same time, government benefits such as Medicare and Social Security are expected to decline due to years of underinvestment.

Investment returns are not guaranteed: It is important to make reasonable estimates of the amount of interest you will earn in the future and invest in a good mix of investment vehicles such as stocks, bonds, and CDs to ensure a good spread of risk and certainty.
The important thing to realize is that you cannot really control factors such as how long you will live or how the market will perform, but you can control how much you save — so this is, in effect, the single biggest factor determining how much and when to start saving for retirement.
Why Is It So Important To Start Saving Early?
It is easier to save a significant amount of money when you start saving for retirement early, not just because you will have more years of contributions to your fund, but because of the compounding effect of your investment earnings over this time. This can make a huge difference over 20 or 30 years or more.
For example, if you contributed $500 a month from your salary to an individual retirement account (IRA) or similar savings vehicle at a fixed interest rate of 5% for 10 years, you would save well over $75,000, including $15,000 in interest.
Meanwhile, if you chose to contribute the same amount over 30 years, you would be able to retire with almost $399,000 — including $243,000 in interest payments!
You can compare the effect of compounding interest here. Adjust that to reflect the salary increases you should enjoy over your career and any matching contributions from your employer and the benefits of investing over a longer period could be even greater.
The table below compares the earnings of three employees who each earn a 3% annual salary increase, and who contribute 5% of their salary to retirement, which their employer matches at 50%, assuming a 5% fixed interest rate. You can compare savings for other amounts here.
| | | |
| --- | --- | --- |
| Starting Salary | Years of contribution | Savings at retirement |
| $40,000 | 40 | $580,860 |
| $55,000 | 30 | $400,547 |
| $70,000 | 20 | $244,228 |
What Are The Best Ways to Save For Retirement?
Now that we know how important it is to start saving for retirement as early as possible, let's take a look at the best options for doing so.
If you work for a large company you may be able to pay a portion of your salary into an IRA or 401(k), which your employee may match up to a certain level. If not, or even if you are already maximizing your contributions to your company IRA, you can still access the benefits of IRA savings through your credit union.
IRAs come in two forms:
A traditional IRA is a tax-deferred savings vehicle, meaning you do not pay taxes on the money you contribute. Instead, you'll be taxed on the money you withdraw after retirement. Traditional IRAs save you on your tax bill today to maximize your earnings on interest for when you will need the money in the future.

A Roth IRA is funded by contributions you make from your post-tax income. As you will already have been taxed on your nest egg, you will enjoy tax-free withdrawals for maximum tax efficiency once you retire. Roth IRAs work best for people who will also earn income from a pension or other source in retirement.
Plan Ahead with Listerhill Credit Union
Whether you choose a traditional or Roth IRA for your retirement planning, both offer a worry-free professionally managed way to save. In either case, you'll benefit from investing through a large, balanced fund and typically earn much better returns than those available through CDs or savings accounts.
Click below to learn more about the value of starting to save for retirement early, and about the specific advantages offered by IRAs and similar retirement plans.
Full Guide to Saving for Retirement with an IRA
Related Products / Services