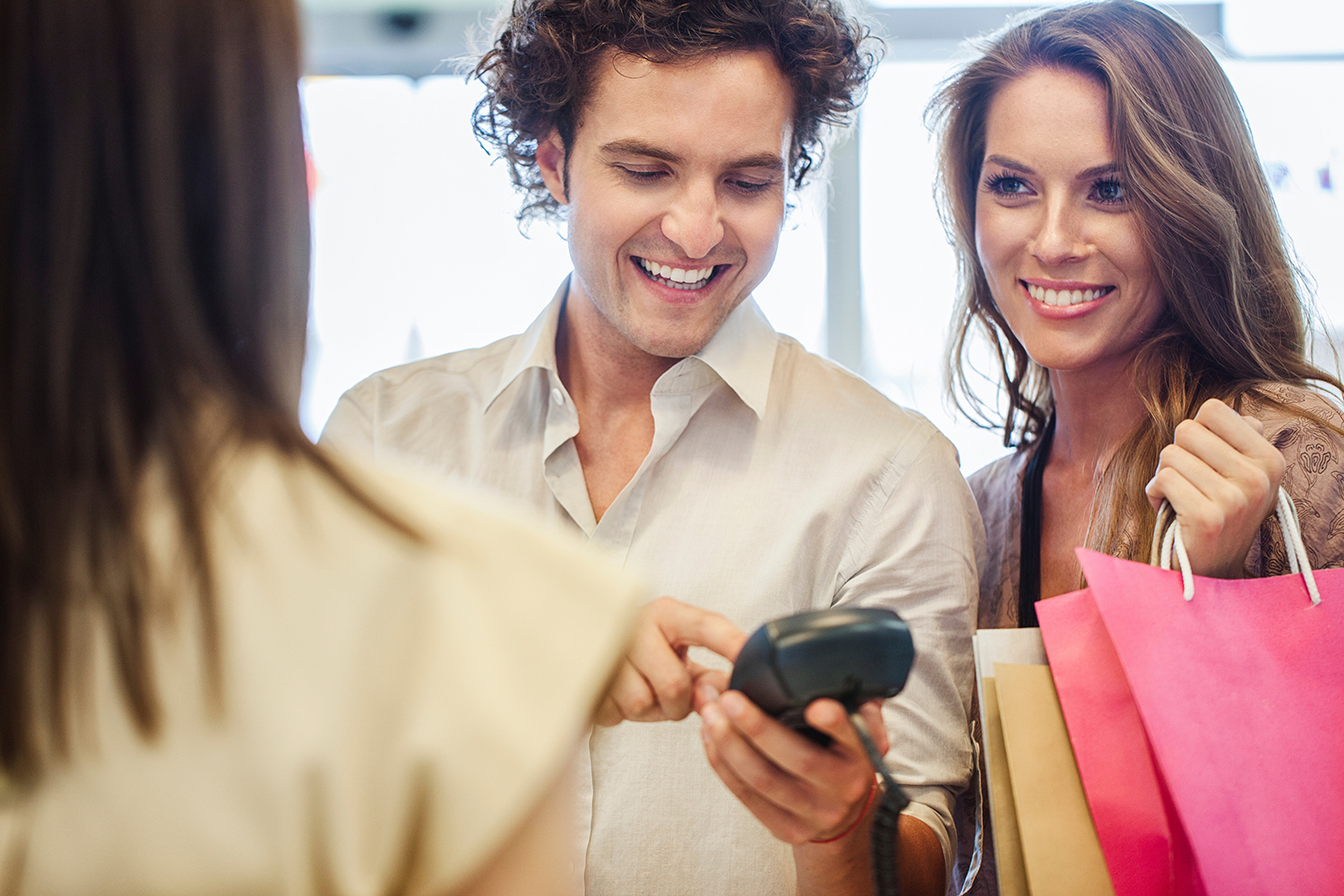 Joint Checking Accounts: Tips for Managing a Shared Account
Joint Checking Accounts: Tips for Managing a Shared Account
Managing a joint checking account can sometimes seem like a balancing act. After all, there's enough to think about when you're the only account holder! So how do you make sure you're getting the most out of your joint account and staying financially healthy? We can help!
Keep reading to learn the ins and outs of joint checking accounts, best practices, and some answers to common questions.
What Is a Joint Checking Account?
Most people probably assume they know what a joint checking account is, but let's review the basics.
A joint checking account is a bank account that has been opened by two or more individuals or entities. These types of accounts are typically opened by close relatives – for instance, you may open one with your spouse or partner – or business entities.
Related: Why Everyday Checking Accounts Are Great For Teens
The money in joint checking accounts belongs to both owners no matter who deposited the funds. In other words, both you and the other joint account owner have full control over the money and what happens to it. You can both write checks, use debit cards, and make withdrawals or deposits.
Joint checking accounts are especially useful for parties who share expenses. This may include couples who manage their money together but also adult children sharing an account with elderly parents or parents opening a joint account with their children to monitor their habits. Also, business partners often share a joint business account to cover related expenses.
When opening a joint checking account with someone, you should always make sure it is someone you trust. After all, you will be sharing control of whatever funds are in the account and how they are spent!
Related: How Many Bank Accounts Should You Have?
Opening a Joint Checking Account
Opening a joint checking account with Listerhill is as simple as opening an individual account! You can open the account in person at a credit union branch or online.
Remember that when you open a joint checking account, information will need to be gathered from both individuals or entities. Account holders will need to provide personal information, contact information, and Social Security numbers.
Listerhill's Everyday Checking Account is perfect for joint account holders – and easy to set up! There is no monthly service charge and no minimum balance. It makes banking a breeze!
The Marriage Question
A common question about joint checking accounts is whether or not you have to be married to someone to open a joint checking account with them. The simple answer is no.
While it is quite common for married couples to open a joint checking account, you can open one no matter your marital status!
Joint Checking Account Benefits
At Listerhill, we make sure all of our account holders have access to benefits – such as account alerts and overdraft refunds – but there are some perks specific to joint checking accounts.
Convenience
From managing a household to managing a business, if you're sharing expenses, a joint checking account offers the convenience of having the money in one place. Since joint account holders can both deposit and withdraw money, you don't have to worry about splitting the responsibility of paying the bills.
Higher Account Balance
There are sometimes extra benefits that go along with a larger balance. While an individual account holder may have difficulty reaching this threshold, pooling money into a joint account may help you hit that level.
Protection
Listerhill checking accounts are protected by the National Credit Union Association (NCUA). The NCUA insures deposits at federally insured credit unions, protects members, and regulates federal credit unions.
A perk of joint checking accounts is that each account owner – not the account itself – is insured up to $250,000 by the NCUA. This means a joint checking account has twice the coverage as an individual account.
Joint Checking Account and Credit Score
Checking accounts, including joint checking accounts, are not part of your credit history and will not impact your credit score.
This doesn't mean you shouldn't think about credit score while opening a joint account. Part of deciding to open a joint account is trusting the other individual or entity to make sound financial choices. After all, making good financial decisions and staying creditworthy are important to staying financially stable.
Keep in mind that If two people share a joint bank account and one of them has unpaid debts, creditors can go after the shared money in the account to satisfy those debts. So while a joint checking account may not impact your credit score directly, it can have lasting effects on your financial journey.
Closing a Joint Checking Account
As with opening a joint checking account, closing one is similar to closing an individual account. It may require a visit to a local branch and you will need to withdraw the money from the account upon closing.
While not common, financial institutions may allow a joint account to be closed at the direction of only one account holder. This is yet another reason that it is important to open a joint checking account with someone you trust!
If you simply want to remove your name or someone else's name from a joint account, this will just require paperwork and a visit to a local branch.
Joint Checking Accounts With Listerhill
At Listerhill, we want all of our members to be happy members! So if you're looking to open a joint checking account or an individual account, look no further!
Our Everyday Checking Account is our most popular account for a reason! There is no minimum balance, no monthly service charge, three overdraft refunds per year, a Visa debit card, account alerts, and 24/7 coverage…all of this, plus Listerhill specialists who can provide guidance along the way!
Check out Listerhill checking account options to get started today!
Related Products / Services