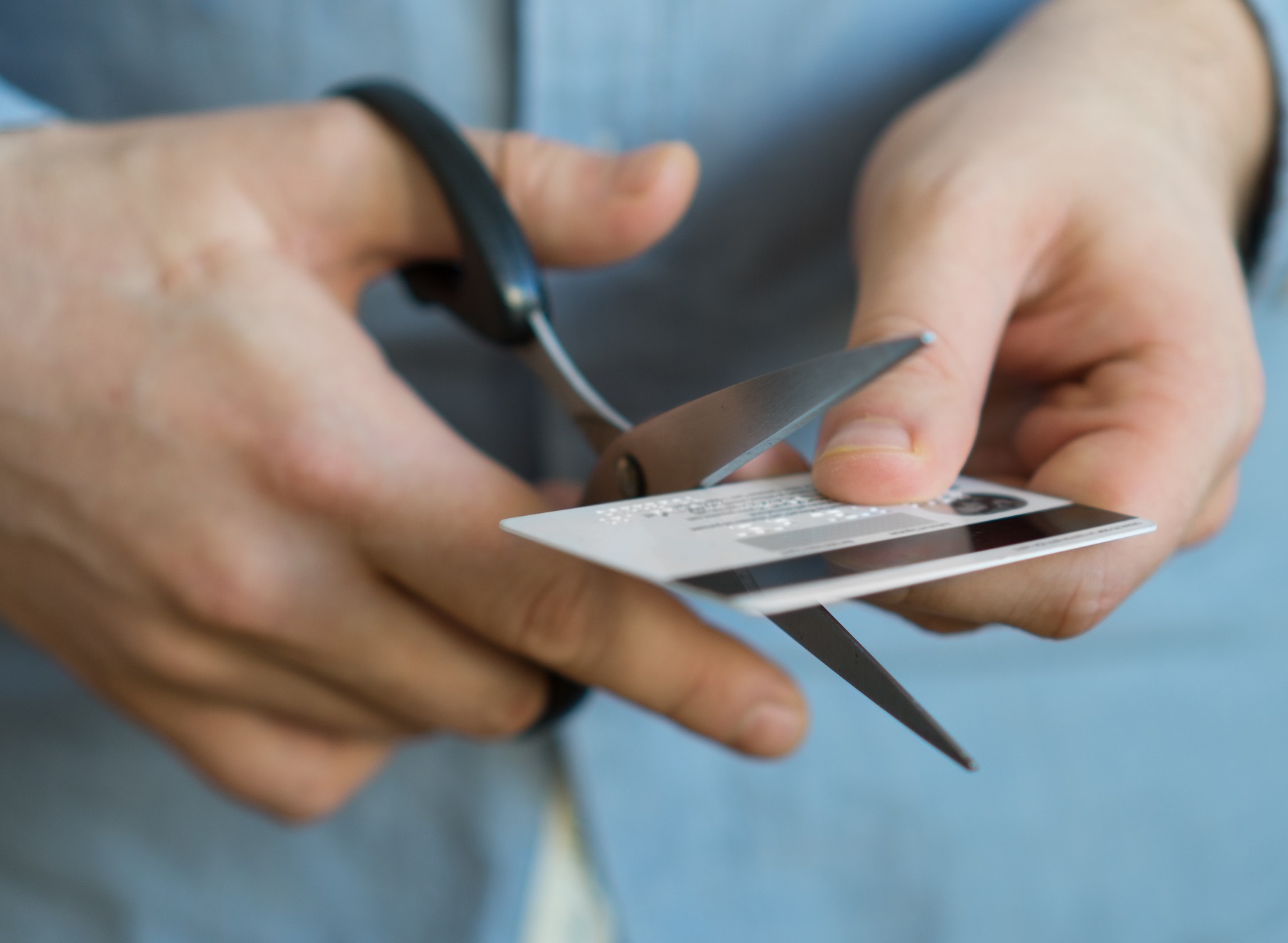 Does Closing a Credit Card Hurt Credit?
Have you ever wondered if closing a credit card hurts credit? The answer depends.
You're thinking about closing your credit card. Sounds harmless, right? Well, it depends. In some cases, it will make sense to close a credit card, but in most situations, it's better if you leave it open, even if you don't use it.
Keep reading to learn when you should and shouldn't close your credit card and how to go about doing it the right way if you determine closing yours is the best route to take.
Is It Good To Close Your Credit Card?
Whether it's good or not is a loaded question. Instead, consider asking yourself why you want to close it in the first place. Is it because you can't control your spending? Are you trying to get out of debt? Maybe you don't use it? Your reason for closing your credit card will have a more significant bearing on whether it's good or not than the act of actually closing it.
In general, keeping your credit card open is better for your credit score than closing your card. More about that later.
The Impact Of Closing Your Credit Card
As for the question of whether closing a credit card hurts credit, you have to consider various impacts on your score:
It reduces your available credit
When your available credit decreases, your utilization rate increases, which can lower your credit score. You want to pay close attention to whether your overall credit utilization rate goes over 30% by closing your credit card. If it does, your credit score can take a hard hit.
It shortens the length of your credit history
You are rewarded for maintaining credit cards for long periods. It shows your financial stability. When you close a credit card, especially one of your older cards, it reduces your credit history, thereby reducing your credit score.
When You Should Close Your Credit Card
There are situations when you should close your credit card, so if the following apply to you, it's probably the right decision for you in the long run.
High annual fee
If you pay an expensive annual fee and don't use the card, it costs you, and it might be wise for you to close the card. If you can take advantage of the card and the benefits are worth leaving it open, consider how you can do so, but if not, take steps to close it. Consider in its place opening a credit card with no annual fee and tangible rewards for using it, such as the Visa Platinum Cash Back Card.
Too much temptation
If you find that you can't control your spending with your credit card open, then close it. Putting yourself in debt that you can't afford to pay back will ultimately impact your credit worse than closing a card in most situations.
When You Shouldn't Close Your Credit Card
If your situation doesn't fit one of the two outlined above, more than likely, you should keep your card open. These situations, however, are specific instances when you should not close your credit card.
It's the oldest credit card on your credit report
Your credit score is positively impacted the longer you have cards on your account.
You don't use it often
If it's a credit card that doesn't cost you to keep it open, then not using it isn't a good reason to close the card. You should keep it open and use it just enough for the card company not to cancel your account.
You have limited credit
If you don't have a lot of credit accounts open, you have what they sometimes call a thin credit file. Without many credit options, it might be harder for you to qualify for credit in the future. Lenders want to see that you have a variety of credit options open.
What Is The Process For Closing A Credit Card?
There is a right and a wrong way to close your credit card. When you decide that canceling your account is the best option, you want to be sure that you do it the correct way. Follow these four steps to close your credit card account.
1. Review your account
You want to review your current account balance, and if you have a balance come up with a plan to pay it off. If you can't afford to pay it off, get in contact with customer service to develop a payment plan.
Alternatively, you might choose to set up a balance transfer with another card to pay off the balance. If it's a points card and you have rewards available, redeem them before closing the account, so they don't go to waste.
2. Contact customer service
You want to get the contact information of the customer service department you need to reach to close an account. When you speak to them, confirm that your credit card balance is zero and ask them to confirm in writing that you requested to have your account closed and to report it that way.
At the end of the call, get a name and address that you can write to when you send your card cancellation letter.
3. Send a follow-up letter
Upon speaking with customer service, you want to send a follow-up letter confirming that you're canceling your credit card account. Include your personal information (name, phone number, address), credit card account number, a summary of your call with customer service, and any other relevant details.
Send the letter via certified mail, so you have proof that it is received by the credit card company. Keep a copy for your records.
4. Confirm cancellation
Once you have requested that your card be canceled, it will take some time to process.
After about a month, check your credit report to ensure that it has been marked as closed. If it's still open, contact customer service, send a follow-up letter and wait another month. If, after the second request, your account still isn't closed, you can file a dispute with one of the credit bureaus or file a dispute with the consumer financial protection bureau.
Understanding If And When Closing A Credit Card Hurts Credit
Whether you choose to close your credit card will depend on your current financial situation and what will be best for you long term.
Ultimately, knowing how credit and credit cards work is necessary to make the right decision regarding your credit moving forward.
Related Products / Services