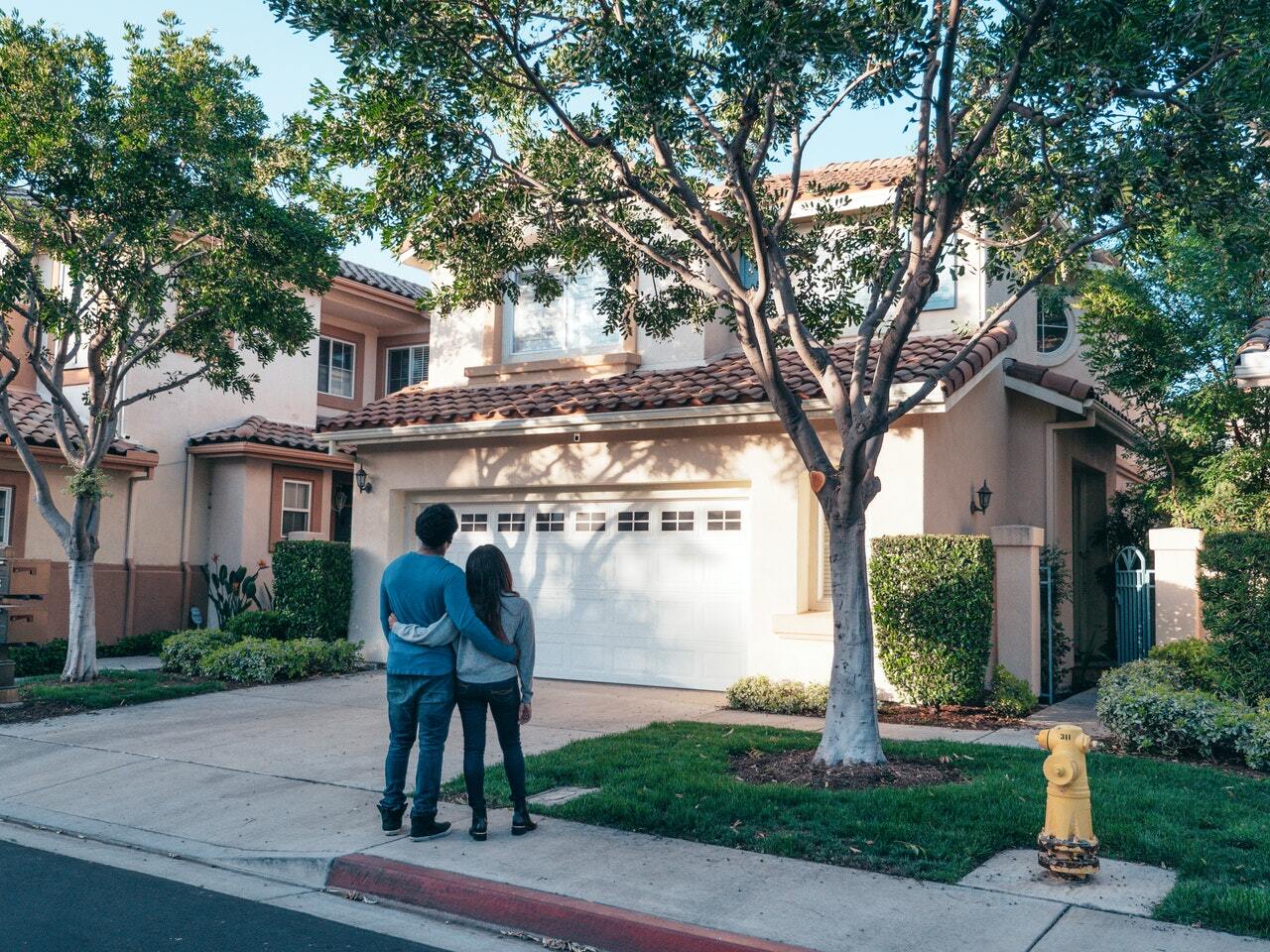 Understanding the Different Types of Mortgages
With so many home loan options available, it can be challenging to know what type of mortgage is best for you. Learn more about home loans here.
Shopping for a mortgage is exciting, but it can also seem as if you need to learn a whole new language. What is a conventional loan? What does fixed-rate and adjustable-rate mean?
We're here to answer these questions and more to help you feel confident as you begin the process of applying for a mortgage.
Conventional Mortgage Loans
A conventional mortgage loan is not offered or secured by the federal government. The most common issuers of conventional mortgage loans include banks, credit unions, and private mortgage companies.
Conventional mortgages can be "conforming," which means that they are eligible for backing from two government-sponsored agencies, or "non-conforming," which means they do not meet government guidelines.
However, there are certain types of conventional mortgages eligible for backing from two government-sponsored agencies: the Federal Home Loan Mortgage Corporation (Freddie Mac) and the Federal National Mortgage Association (Fannie Mae).
Conforming vs. Non-Conforming Mortgage Loans
A conforming loan is one backed by either the Federal Home Loan Mortgage Corporation (Freddie Mac) and the Federal National Mortgage Association (Fannie Mae). Typically, these government-sponsored agencies do not allow borrowers to exceed $548,250 when taking out a mortgage loan.
Conforming loans also stay within the limits set by the Federal Housing Finance Agency (FHFA). Federal regulation allows these agencies to offer a higher mortgage loan in areas with a greater cost of living. For 2021, the limit is $822,375 in areas where housing costs fall above the national average.
Non-conforming loans, on the other hand, can exceed the limits. The trade-off is that non-conforming loans, also known as jumbo loans, can cost more in fees to obtain and/or have a higher interest rate. Here are some other differences between the two loan types:
It is easier to qualify for a conforming loan

Lenders offering conforming loans have more flexibility to work with people who have a range of credit scores

Your down payment may be lower with a conforming loan

Non-conforming loans require a minimum down payment of 20 percent

Lenders offering non-conforming loans must abide by strict criteria when it comes to credit score and income requirements
Other factors besides the amount of the loan can cause lenders to label your mortgage as non-conforming. These include low credit score, past credit issues, high debt-to-income ratio, and a down payment of less than 20 percent.
Types of Mortgage Loans Insured by the Government
In addition to loans offered through private lenders or Fannie Mae or Freddie Mac, there are loans insured by the federal government.
FHA Loans
Federal Housing Authority (FHA) loans offer lower down payment requirements and greater flexibility with credit score and income requirements. The FHA backs these loans to enable more people to qualify for mortgages and own their own homes.
With an FHA loan, your down payment could be as low as 3.5 percent, but you need to have a credit score of 580. Credit Karma defines any credit score between 300 and 600 as poor. For reference, fair ranges from 601 to 660, good from 661 to 780, and excellent from 781 to 850.
USDA Loans
The United States Department of Agriculture (USDA) also offers federally backed loans. These mortgage loans are specific to homes purchased in rural or suburban areas. Although you do not need to make a down payment, you will need a minimum credit score of 640 to qualify for a USDA mortgage loan.
VA Loans
A third government-insured loan is available only to military veterans through the United States Department of Veterans Affairs (VA).
Current military personnel and spouses of active duty or retired members of the military are also eligible to apply for a mortgage loan through the VA. The VA does not require a minimum credit score, but lenders underwriting the loan typically request a score of at least 580.
NADL Loans
Lastly, the government insures a highly specialized loan for veterans called the Native American Direct Loan (NADL). Applicants must be Native American military veterans desiring to purchase, build, or remodel a house that sits on Federal Trust land. Borrowers must have satisfactory credit and file a form with their tribal organization.
Fixed-Rate vs. Adjustable-Rate Mortgage Loans
Mortgage interest rates are another common area of confusion for people just starting the process, especially if they are first-time homebuyers. So, what is the difference between fixed-rate and adjustable-rate mortgage loans?
Fixed-Rate Mortgage Loans
When you take out a mortgage loan with a fixed interest rate, the percentage of interest you pay does not change throughout the life of your loan. Your payment also remains the same from month to month, although the amount of interest and principal varies as you continue to make payments.
The top advantages of a fixed-rate loan are that you will not have sudden or large increases with your mortgage payments and knowing the rate does not change makes it easier to budget. Mortgages with a fixed interest rate are also easier for consumers to understand.
The potential downside of a fixed-rate loan is that qualifying for a mortgage is more challenging when interest rates are higher because that also means monthly payments are higher.
Adjustable-Rate Mortgage Loans
With an adjustable-rate mortgage (ARM), the lender sets the initial interest rate below the market value of a similar fixed-rate loan. Your rate of interest then increases over time. The longer you hold an ARM, the more likely it is that its interest rate will become higher than the current fixed rate. Some people choose to refinance their mortgages for this reason.
Your ARM will remain at a consistent interest rate for a specified period. After that, it can change anywhere from monthly to once every 10 years. Shorter periods of adjustment generally mean that you will pay a lower interest rate.
The upside of taking out an ARM is that you can save on interest costs for the first several years. It also presents a gamble, and you do not have a lot of advanced notice regarding whether your new rate will be higher or lower than your old one.
Let Listerhill Help You Navigate the Types of Mortgage Loans
We know that choosing the best type of mortgage and interest rate can be challenging. Our team is here to answer any questions you may have about the process, and we invite you to check out our financial calculators to get started.
Click to see our housing calculators for an estimated monthly mortgage payment and home affordability calculator.
Related Products / Services