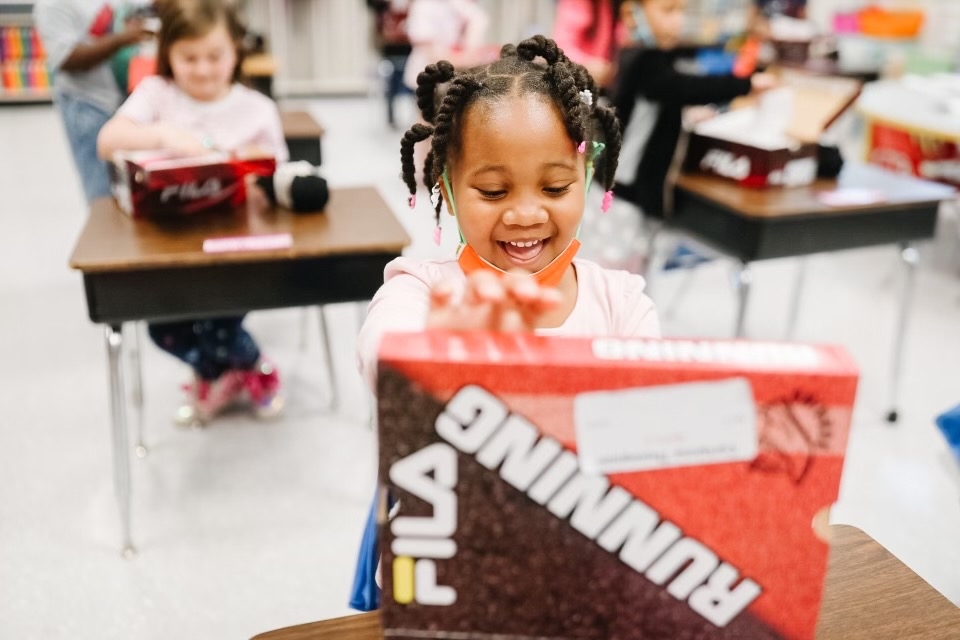 Harlan Kids Get Their Kicks from Listerhill
Learn more about the Listerhill Foundation's most recent shoe drop at Harlan Elementary in Florence, AL.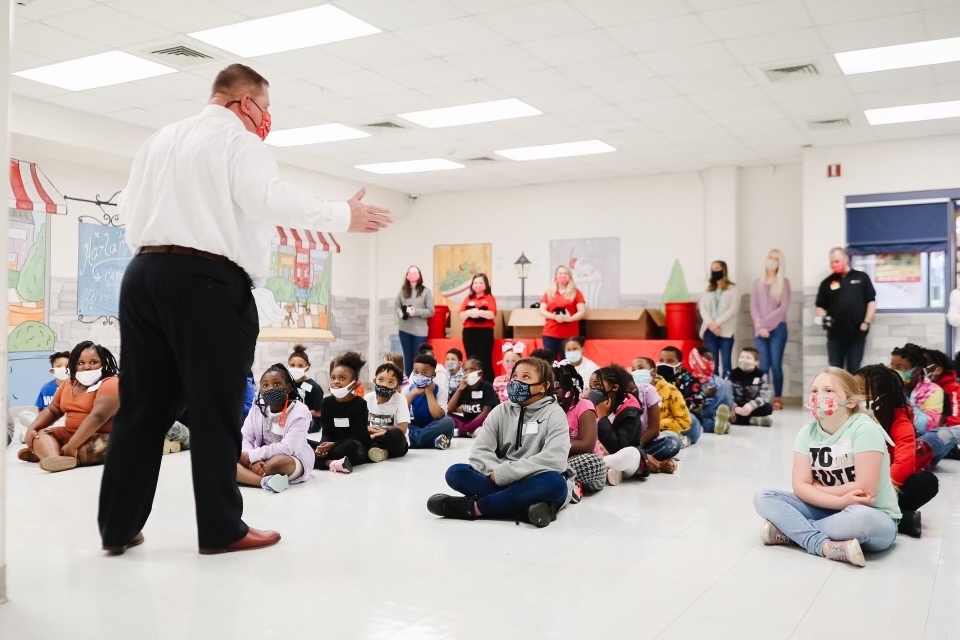 Listerhill's Kicks for Kids came stomping back to town in a big way this week with a huge "Shoe Drop" at Harlan Elementary School. In partnership with California based, Shoes That Fit, every student received a pair of brand-named, new shoes and 5 pairs of socks during the delightful celebration which featured music, recognition and lots of smiles.

Listerhill Credit Union's CEO, Brad Green who was on hand to help distribute the shoes commented, "We are delighted to be able to serve our community in such a meaningful way. By providing a child with a new pair of shoes we help to increase their self-esteem, encourage school participation, increase physical activity and give them an opportunity to reach their potential."
Dr. Thomas Casteel, Harlan Principal, enjoyed every moment of the event and was so thankful for the boost that it gave to the students towards the end of a challenging year. "I am so proud of how hard these students have worked to overcome adversity this year. Each child is a deserving recipient, and we are so grateful have community partners like Listerhill and their program sponsors and donors. We thank Listerhill for making this wonderful event happen."
Learn more about the Kicks for Kids
About the Listerhill Foundation
The purpose of the Listerhill Foundation is charitable which includes improving the lives of adults, youth and children in the northwestern region of Alabama. It seeks to do so by providing financial support for local schools, tangible and intangible support for underprivileged youth, and helping adults, youth and children improve financial health and overcome the consequences of poverty. Listerhill Foundation is an Alabama nonprofit corporation. Listerhill Foundation is an Alabama nonprofit corporation with a 501(c)(3) tax-exempt status.