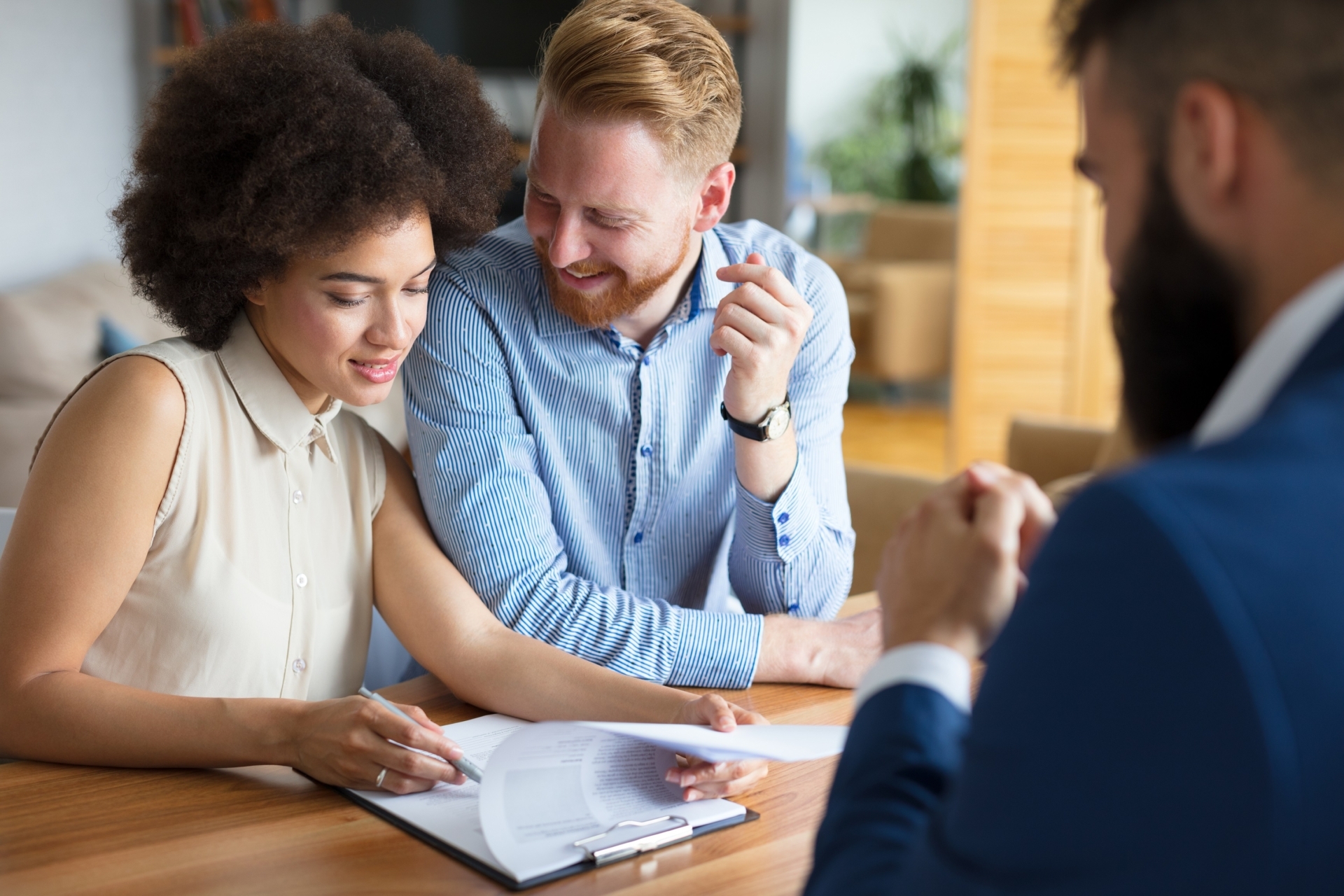 What Is A First-Time Home Buyer Loan?
Learn more about what a first-time home buyer loan is and what you need to get one.
The investment in a home is still the American Dream for many people. If you're ready to move on from renting, a first-time home loan may be the right choice for you. If you've never purchased a home before, it can be confusing to know what to buy and the steps to take. These loans are specifically designed to make buying a home as easy as possible for you.
Many first-time home buyers will find some nice advantages available to them as they enter the local real estate market. The key to success is learning about your options to ensure you're taking advantage of all of those opportunities available to you.
First-Time Home Buyer Advantages
There may be opportunities for you to secure at the state or federal level to help you buy your first home. These come in the form of tax breaks and loans with more affordable features built into them. Keep in mind you still have to have the financial means to make your payment comfortably each month. You'll also need to ensure you're comfortable taking on these loans.
You may qualify for a federally backed mortgage loan, such as an FHA loan. These loans may help you to qualify for a loan with a lower credit score. They also typically offer a lower down payment requirement (unlike conventional loans, which often have a 20% loan down payment requirement).
Who Is Considered A First-Time Home Buyer?
Though this may seem like an obvious answer, it's a bit more complex. The U.S. Department of Housing and Urban Development considers a person a first-time home buyer if they have not owned a home as a principal residence for at least the previous three years. You may qualify if:
You've owned a home, but your spouse has not, and you plan to buy together.
You are a displaced homemaker who has only owned with their former spouse.
You're a single parent who owned a home while married.
Other qualifications may apply, as well. If you're unsure if you qualify, be sure to ask your lender. They can clarify what you qualify for as a buyer.
What Type of First-Time Home Buyer Loans Are Available?
There are a variety of first-time home buyer loans available through various organizations. You may not have access to all of these loan options, but your lender can provide more insight to you on which you may qualify for right now.
FHA Loans: These loans are beneficial to those who have a lower credit score. You'll still need to put down some money (usually around 3%), and you'll need to meet other qualifications.
USDA Loans: These loans are fully guaranteed, which means they often offer lower interest rates and easier qualification terms. USDA loans may be ideal for those who are lower-income borrowers, especially in rural areas.
Fannie Mae and Freddie Mac Loans: If you have good credit, but you want to reduce the amount of money you need to put down, you may qualify for this type of conventional loan. It may only require a 3% down payment.
VA Loans: These loans are specifically for those who have served in the U.S. Armed Services. There is no down payment requirement, and interest rates (and other terms) tend to be very flexible.
Good Neighbor Next Door Program: This is not a loan directly but a program that may help provide you with easier qualifications. This is available to law enforcement officers, emergency medical professionals, teachers, and firefighters.
Other loan options may be available to you as well. Your lender can help you determine if you are qualified for any of these programs.
First-Time Home Buyer Qualifications
Once you identify the first-time home buyer programs you qualify for, you will need to meet the qualifications to obtain them. Some of the requirements may include:
Evidence of Income: Your lender needs to know you have enough income to comfortably make your monthly payment. They also typically need to know your income is reliable.
Credit Scores: Most lenders use credit scores to determine how much of a risk a borrower may be. If you have a low credit score, though, that doesn't mean you outright don't qualify for a loan.
Debt-to-Income Ratio: Lenders want to know you can make those payments consistently. To know that, they look at how much debt you have compared to your income.
Down Payment: Most home loans require a down payment. This helps lenders to know you're serious about making payments on your loan.
Comparing First-Time Home Loan Options
It's also important to choose the most affordable home loan for you. That means taking a look at opportunities from various programs and determining which is best for your needs and goals. There are many things to take into consideration, including:
Interest Rate: An affordable interest rate saves you money month-to-month and over the life of your loan.
Monthly Payment: Work with your lender to determine what your monthly payment will be. Is it an amount you feel comfortable making?
Mortgage Insurance: Depending on the type of loan you obtain, you may be required to maintain insurance on the loan.
Fixed or Adjustable Rates: Fixed rates remain the same throughout the loan term. Adjustable rates can change, and while they are often more affordable at the start of the loan, they can get higher over time.
Term: This is the length of the loan. Most loans are 30 years, but if you can afford a shorter term, it may save you money.
Finding The Right Loan To Buy Your First Home
Making the right decision matters. Luckily, you don't have to do that on your own. Let the professionals help you navigate your options. At Listerhill Credit Union, we offer a wide range of home loans, including those that are ideal for first-time home buyers.

Related Products / Services