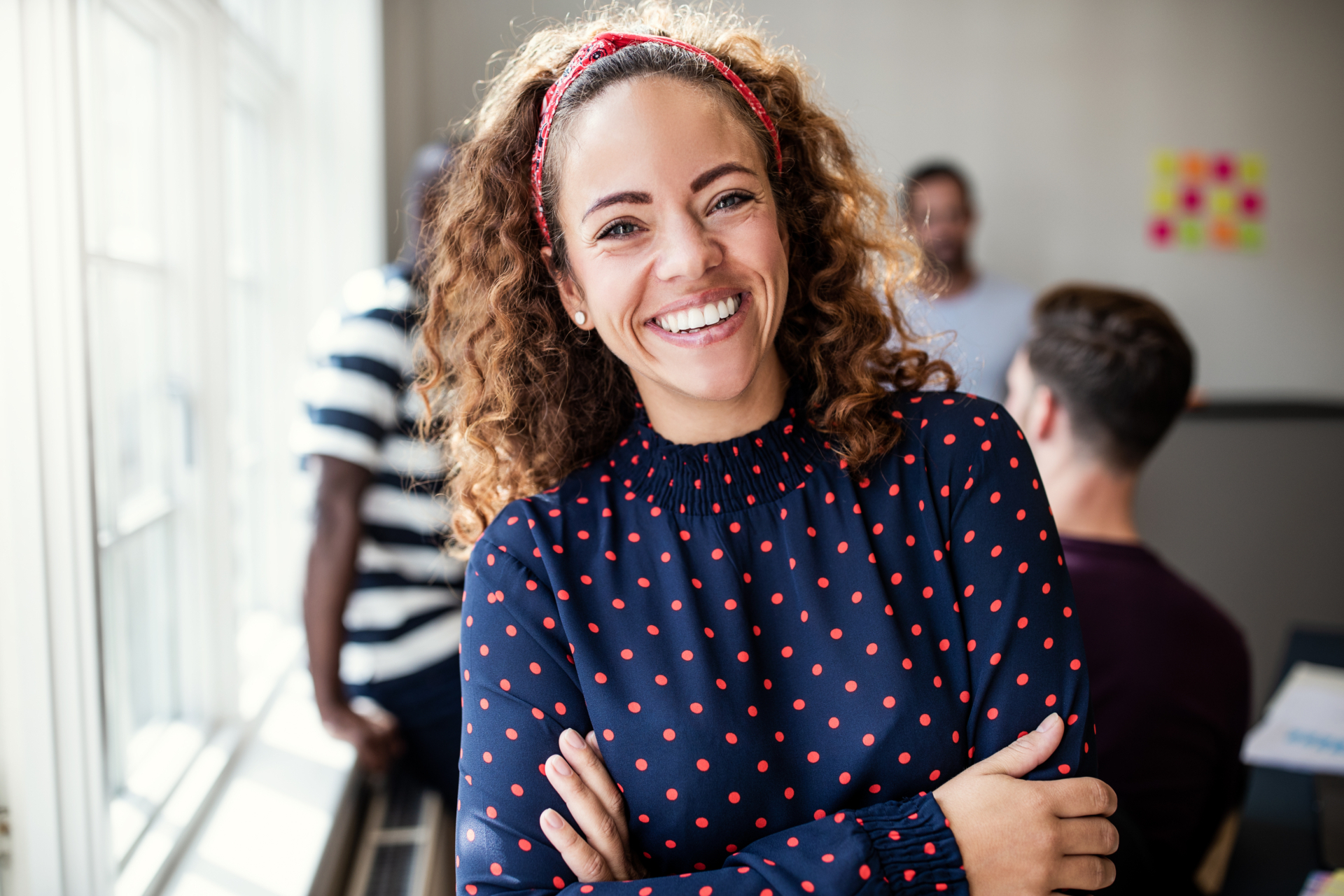 Engage & Empower Your Employees With Listerhill
Engage & Empower Your Employees With Listerhill
Did you know Listerhill Credit Union offers perks to our partner organizations in addition to individual member benefits? That's right. Employers like you can sign up for our free Listerhill Works program and then watch as you, your business, and your employees all reap the rewards.
Listerhill Works can help you increase employee engagement and provide your employees with financial education so everyone in your workplace is happier and more productive. Read on to find out what you've got to gain today!
Challenges for Employers in Today's Job Market
In recent years, millions of Americans have quit the workforce in a trend known as the "Great Resignation." Reasons for quitting may include early retirement, a need to stay home to care for children during school closures, or simply leaving one job in search of a better one.
Whatever the cause, we know that employers today are finding it hard to recruit and retain employees. That's why we're offering the free Listerhill Works program to our partnered businesses so we can all work together to improve the lives of people in our community.
We're confident Listerhill Works can help your organization:

Increase worker productivity

Reduce turnover rate

Attract new talent
What Is the Listerhill Works Program?
Listerhill Works offers great value for employers and your employees alike. At no cost to you, we're offering your organization a range of services and resources to help you support your employees' financial health and wellbeing.
Listerhill Works FAQ
Why is the program effective?
Research has shown that financially stable employees produce higher quality work and feel more confident.
Who is it for?
Our program is helpful to everyone from eighth-graders through to senior citizens.
What does it cost?
The program is completely free!
What staff will I need to run it?
The program doesn't need any extra staffing or resources from you.
What if I don't need all the services?
As an employer, you get the flexibility to pick and choose which features will work best for your organization.
How Listerhill Works Can Increase Employee Engagement
In today's world, employees are seeking more than a paycheck. They want a meaningful job that offers a sense of purpose and fellowship. More than ever, your organization needs to stand out in a competitive job market.
Through Listerhill Works, you can offer your employees exclusive benefits that will build employee loyalty and a sense of belonging in the community.
Exclusive Listerhill Works benefits for your employees include:

New employee orientation meetings, plus reorientations

Employee benefits fairs

Other organizational events
Why Employee Financial Education Matters
The challenges of recent years have led many people to focus on achieving financial security so they can get through life's ups and downs. Similarly, employees are more likely to thrive if they're not worrying about making rent or putting enough food on the table for their families.
As a Listerhill Works partner organization, you and your employees gain access to these free resources and services:

Financial seminars

Financial wellness educational materials, workbooks, and brochures
Our full-service Financial Planning department
Bonus Credit Union Perks for Your Employees
Chances are, your employees already have a bank account. But think of the simplicity and ease within your organization if all your employees are offered the chance to be part of our not-for-profit cooperative. We can save everyone time and money!
As a member of Listerhill Credit Union, you and your employees can enjoy these services:

Same-day account opening

Free checking account with a free debit card and no minimum balance

Savings accounts to suit every life stage, including certificates, IRAs, and rewards accounts

Exclusive and convenient banking services, like Smart ATMs and Online and Mobile Banking

Numerous loan options including credit cards and our full-service Mortgage Lending department
Increase Employee Engagement and Provide Employee Financial Education Today!
Engaging and empowering your employees is a sure way to help your organization grow and stand out in your local community.
Whether your focus is on employee engagement or employee financial education, Listerhill Works is here to help you support your employees on their path to financial security.
Learn more about our program and how to get started.
Related Products / Services