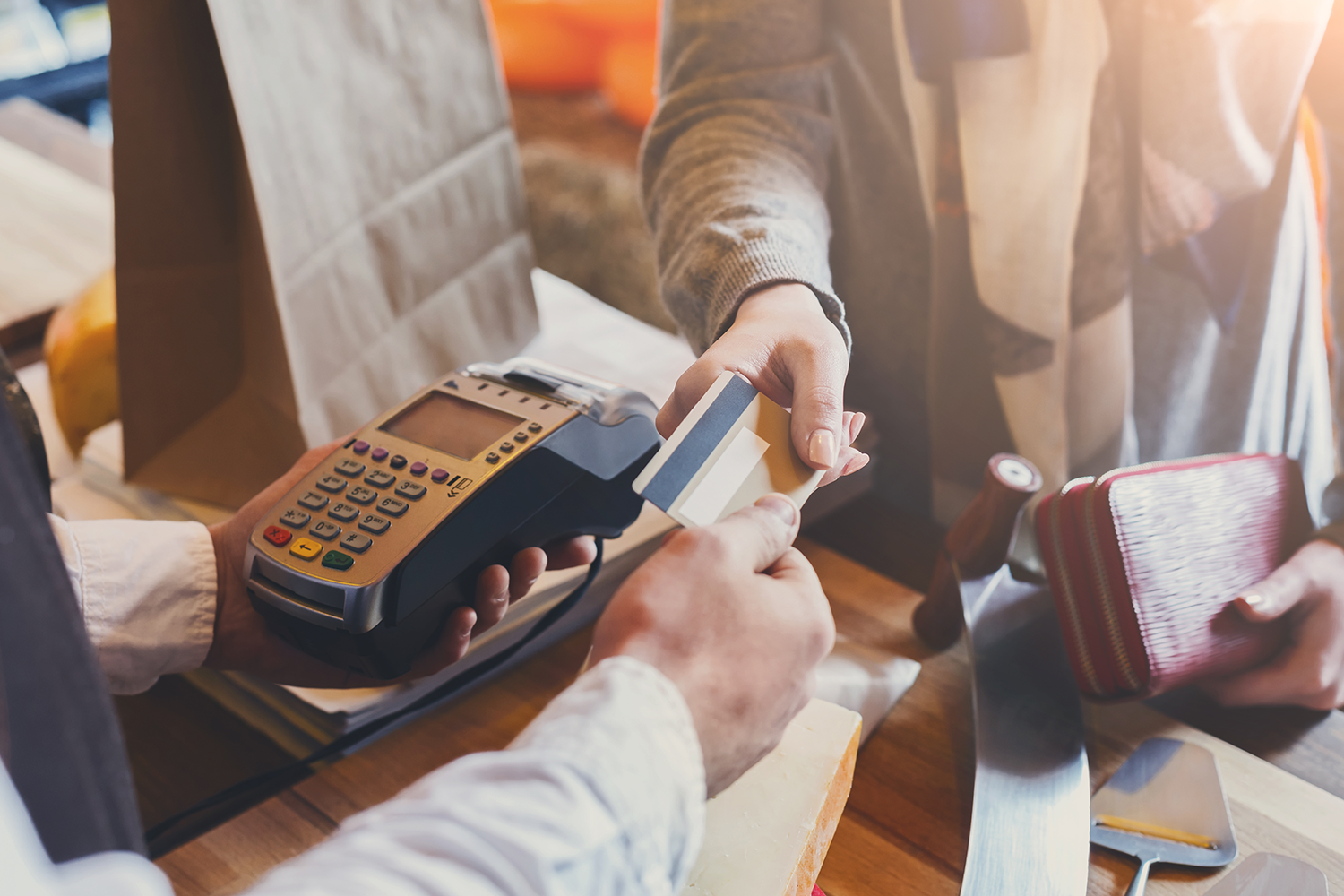 What Should You Look For in a Credit Card?
Do you know what to look for in a credit card? We can help!
Credit cards come in all shapes and sizes to suit every financial situation. Of course, everyone wants the most competitive interest rate but that's not the only factor to keep in mind when deciding which card is right for you.
You might want a low limit to build credit or a high limit to cover big purchases. You might want to earn cash back on purchases or earn points that you can redeem for rewards. Read on for simple ideas about what to look for in a credit card!
How Will You Use Your Card?
When shopping around for the best credit card for you, it's a good idea to think about how you plan to use your card so you'll get the most benefits out of your experience – and avoid having to pay extra fees.
For example, you might want to keep your credit card in a drawer for a rainy day or you might want to use it to pay for all your gas and groceries. How you use your card will impact things such as the credit limit you need and the rewards you want.
Application Fees or Annual Fees
Upfront fees should be a dealbreaker when it comes to choosing a credit card. To get started, find a financial institution that offers a credit card with no fees to join and no annual service fee.
Take the time to read the fine print and see what other fees you may face, too. For example, it should be easy to find a credit card that offers:

No cash advance fee if you want to withdraw money from your credit account.

No balance transfer fee if you want to bring another credit card balance over to your new account.
Penalties
Most credit cards will penalize you if you make your payment after the due date but some financial institutions will charge you more than others. Here's what you need to know:

Missed payments mean you'll have to pay late payment fees and your credit score will go down.

To avoid late payment fees, all you have to do is make at least your minimum payment on time each month.

You won't pay interest if you pay off your entire balance each month.
Annual Percentage Rate (APR)
Interest on credit cards is usually called the annual percentage rate. Your credit score will determine the APR you get but there are a few steps you can take to make sure you get the best credit card possible:

Find out your credit score before you apply for your card.

Shop around for the best interest rates for your credit range.

If you don't meet the requirements of the credit card you want, you could take out a secured personal loan to start building or repairing your credit.
Rewards and Perks
Different credit cards may offer different rewards systems and bonus features so simply choose the card that appeals to you the most! For example, you could:

Earn rewards points on the dollars you spend – then redeem your points for merchandise, travel, gift cards, and more.

Get a percentage of cash back on qualifying purchases – then spend the money, put it into your savings account, or apply it to your credit card balance.

Get travel protection insurance and automotive rental collision insurance when you use your Visa card to book certain services.
Credit Limit
To maintain a good credit score, it's recommended you use only 30% of your available credit across all accounts that you might hold. This is called your debt-to-credit or credit utilization ratio. Here's how it works:

Look for a credit card that has a good limit relative to how much credit you plan to use.

If you get a limit of $1,000, it might benefit your credit score to use only around $300.

If you want to use $1,000, then you might need a limit of about $3,000.
Enhanced Protection and Simplicity
When you choose a Visa credit card over other providers, you automatically get great benefits such as:

Verified by Visa: Make sure payments on your card are always made by you.

Visa Alerts: Track what you're spending and see your running balance.

Visa Checkout: Enter your details once then enjoy a fast checkout at any website that offers the service while still collecting points.
Local Service
Choosing a financial institution near where you live means you'll get friendly, local service for all your finance needs, including your credit card.

Keep all your accounts in one place, from checking to savings and home loans.

Seek personalized assistance whenever you need it.
What to Look for in a Credit Card? Let Listerhill Help!
Once you feel comfortable about what to look for in a credit card, the next step is to compare some specific credit card options and see what will fit your needs the best.
Your decision might come down to the type of rewards on offer, as well as the limit and APR you can get for your credit score. At Listerhill, we are here to help you make these important decisions.
Comparing our Signature Rewards & Platinum Credit Cards to our competitors.

Related Products / Services