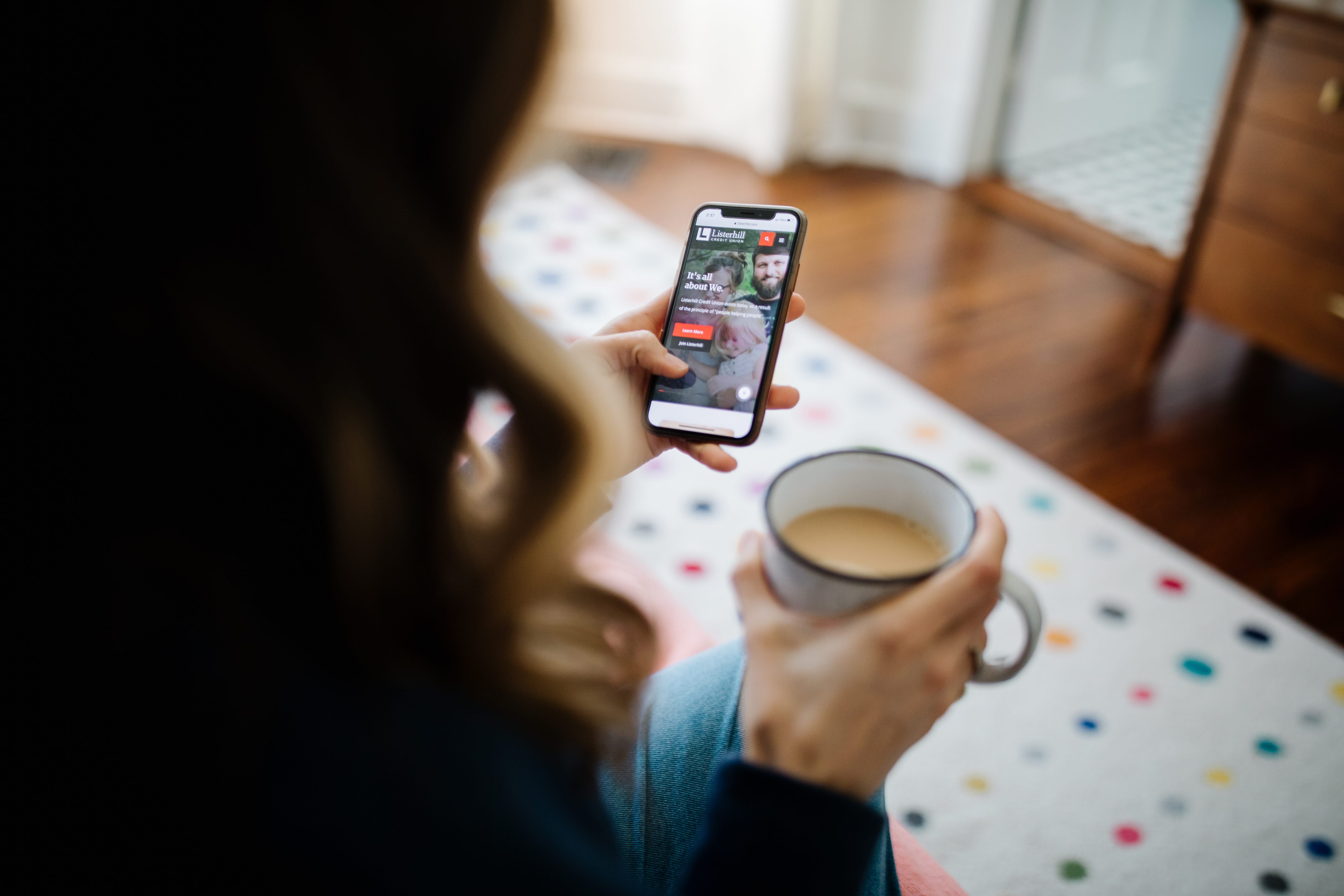 What You Should Know About Listerhill's New Associational Membership Option
A new Listerhill membership option is now available and opens up a host of financial features and benefits to folks outside of our area
We've got some exciting news! Listerhill is currently working with the Alabama Consumer Council (a chapter of the American Consumer Council) and Athens Alumni Association to establish a new associational membership option. This move allows for residents of other qualifying states (see the list here) to join Listerhill!
Read on to learn the basics of this new membership option.
New Listerhill Membership Option Features
Membership at Listerhill is opening up to new folks, and we couldn't be more excited to share more of the great savings options designed just for our members. While membership was already open to those who lived, owned property or worked in certain counties in Tennessee and Alabama, it's no longer restricted only to those who live in qualifying counties.
Now, if you belong to either the Alabama Consumer Council or the Athens Alumni Association in a qualifying state, you can become a member. Please note that you must reside in Alabama, Georgia, Mississippi, or Tennessee if you're interested in becoming a Listerhill member by joining either association.
Even better, when you join either association, Listerhill will foot the bill for your first year of membership dues.
About the Alabama Consumer Council
The American Consumer Council is a non-profit consumer education organization. As a state branch, the Alabama Consumer Council deals primarily with financial education and keeping our members informed about various product recalls.

About the Athens Alumni Association
The Athens Alumni Association is open to alumni of Athens State University. A board of directors composed of alumni makes a variety of decisions about supporting the university, its students, and various on-campus effects. Support to the university comes in the form of scholarships and on-campus projects.

Benefits of Listerhill Membership
When you join Listerhill, you're not simply opening an account at another financial institution. You're joining a community.
As a member-owned nonprofit, Listerhill doesn't exist to make money for faraway investors or shareholders. Instead, they're here for the people who work, attend school, own property, and essentially live their lives in the same place where they keep their hard-earned money. Our profits come right back to you, in the form of lower interest rates on loans and higher dividends on savings accounts and CDs.
And it doesn't stop with money. We're proud to give back to the community in the form of sponsorships and scholarships for schools and volunteerism. Additionally, we are proud to partner and sponsor local businesses and organizations.
With so many things uncertain, the old saying from "The Wizard of Oz" is true: "There's no place like home." The community-oriented nature of credit unions means you enjoy the luxury of a financial institution that cares about you as an individual, that takes the time to get to know you, look at your financial situation, and help you figure out the best way to get where you want to be.
Whether you live, work, or own property in Huntsville, Madison County, Birmingham, or Gulf Shores, or any of the other localities that are eligible for membership, if you are looking for another credit union option, Listerhill is here for you.
Get Started With Listerhill's New Membership Option
Why should we keep something this good to ourselves?
This is it. This is your opportunity to take advantage of Listerhill's personalized member service and competitive rates by joining an approved association at no cost to you for the first year. Membership is no longer restricted to people with connections to certain places.
Money management shouldn't simply be another chore, or worse, something you try not to think about. Listerhill prides itself on its financial education tools and resources for members. We offer a variety of Financial Wellness programs like:

Schools events

Workshops at your workplace

Financial literacy in the classroom at high schools and colleges

BALANCE Financial Fitness Program
From group workshops to confidential, free financial counseling, Listerhill is ready to help you make your financial goals a reality.
Our members matter to us, and so does their financial future. If you want to know more, we're ready to answer your questions and to tell you all about our various programs, initiatives, products, and services.