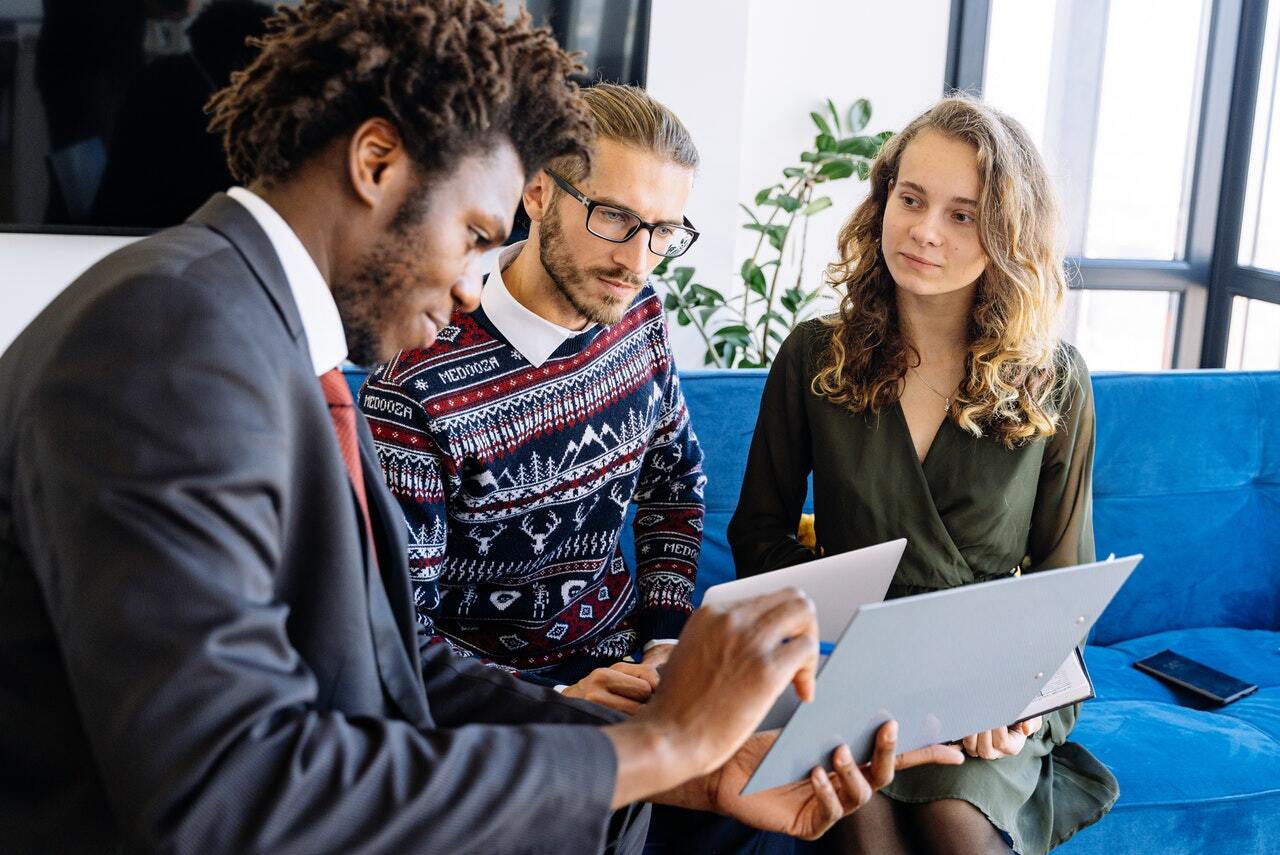 What is Mortgage Insurance?
If you're buying a home in today's competitive market, you may turn to mortgage insurance to give you the edge. But what is mortgage insurance? Learn more here!
With the demand for new homes increasing by nearly 25 percent from 2020 to 2021—and many homes going for tens of thousands of dollars over the asking price—coming up with a 20 percent down payment has become even more difficult for many home buyers.
What's a potential home buyer to do?
One option to consider is mortgage insurance. But what is mortgage insurance? Listerhill is here to help.
Mortgage Insurance Definition
To know if mortgage insurance is the right path for you, you need to know what it means.
Mortgage insurance allows homebuyers to put down a lower down payment and still qualify for a home loan. Mortgage insurance protects the lender, while also allowing you the opportunity to qualify for the home of your dreams.
To put it simply, mortgage insurance allows the lender to offer a low- or no-down-payment loan in exchange for an agreement to make the lender whole if you default on the loan. There are several types of mortgage insurance and you should be well versed in their differences before making a decision.
Types of Mortgage Insurance
There are different types of mortgage insurance and the one you may receive will largely depend on the type of loan and down payment you have.
Private Mortgage Insurance (PMI)
PMI covers conventional mortgages and can be imposed if the buyer doesn't have a down payment of at least 20 percent. The protection of a PMI policy can give the lender the discretion to offer competitive interest rates and terms with down payments of as low as 3 percent.
PMI is an additional payment that is usually rolled into your principal, interest, taxes, and insurance (PITI). The cost of your PMI will depend on your amount borrowed, your credit score and history, and even your age. Generally, the more stable your income and credit history are, the lower your PMI premium.
In most cases, you can get rid of your PMI payment by refinancing your loan once you have 20 percent equity. And with the recent increases in housing values across the U.S., this could happen sooner than you expect.
FHA Mortgage Insurance Premium (MIP)
With an FHA mortgage, backed by the U.S. Federal Housing Administration, you'll pay for mortgage insurance regardless of the down payment amount. This mortgage insurance is known as FHA mortgage insurance premium or MIP.
The FHA is a government-backed program designed to make mortgages more accessible to those who are rebuilding their credit or who don't have much of a down payment. Many FHA loans offer a down payment of as low as 3.5 percent extended to individuals with fair or even poor credit.
The MIP is paid in two parts: once as a one-time premium imposed when the loan closes, and once as a smaller premium paid annually. The initial MIP is 1.75 percent of the total loan amount, while the annual premium can range from 0.45 percent to 1.05 percent of the loan's outstanding balance.
Another thing to note about MIP is how long you will pay it. If you make a down payment of less than 10%, the annual MIP will be for the life of the loan. When you put 10% or more down on an FHA loan, however, you pay mortgage insurance premiums for 11 years rather than the life of the loan.
Other Government-Backed Loan Fees
USDA mortgages, backed by the U.S. Department of Agriculture, and VA mortgages, backed by the U.S. Department of Veterans Affairs, don't require mortgage insurance. But they do have fees to protect lenders in case borrowers default. So you'll still face an extra cost with these home loans in exchange for the low down payment requirement.
For USDA loans, no down payment is required for certain rural homebuyers; however, as with FHA loans, the buyer may have to pay both an up-front guarantee fee and an annual fee. The up-front guarantee fee changes periodically but can't exceed 3.5 percent of the loan value. The annual fee is 0.35 percent of the loan value.
VA loans also offer no-down-payment options and competitive interest rates and closing costs for military service members and their spouses. The funding fee imposed when the loan closes can range from 1.4 to 3.6 percent of the total loan amount.
Mortgage Title Insurance
The smooth purchase of your home depends on the seller having a clear title to whatever interest is being transferred. If there are undisclosed liens on the home or defects in the chain of title that could give another person a claim to the same piece of property, you could wind up in court.
Mortgage title insurance protects the lender against any title defects, ensuring that the total mortgage will be covered if a title war interferes with the lender's substantive rights. Many lender mortgage title insurance policies only protect the mortgage holder. You may want to purchase your own title insurance policy to protect yourself against any future title-related litigation.
Mortgage Life and Disability Insurance
Mortgage life insurance is a type of life insurance that covers any outstanding loan balances. This insurance ensures that if the borrower passes away before paying off the loan in full, any heirs can own the house without worrying about mortgage foreclosure.
Mortgage disability insurance is similar; it compensates the lender if you become disabled and can no longer afford the payments on your mortgage.
When and Why Mortgage Insurance is Needed
In today's market, you may need the extra support of mortgage insurance to be competitive. By providing your lender with protection, mortgage insurance allows the borrower to qualify for much more favorable loan terms than they might be able to achieve on their own.

If you're ready to get started on your next home loan, look no further than Listerhill Credit Union. Our representatives can investigate your loan options to find one that works for your budget and goals.
Related Products / Services