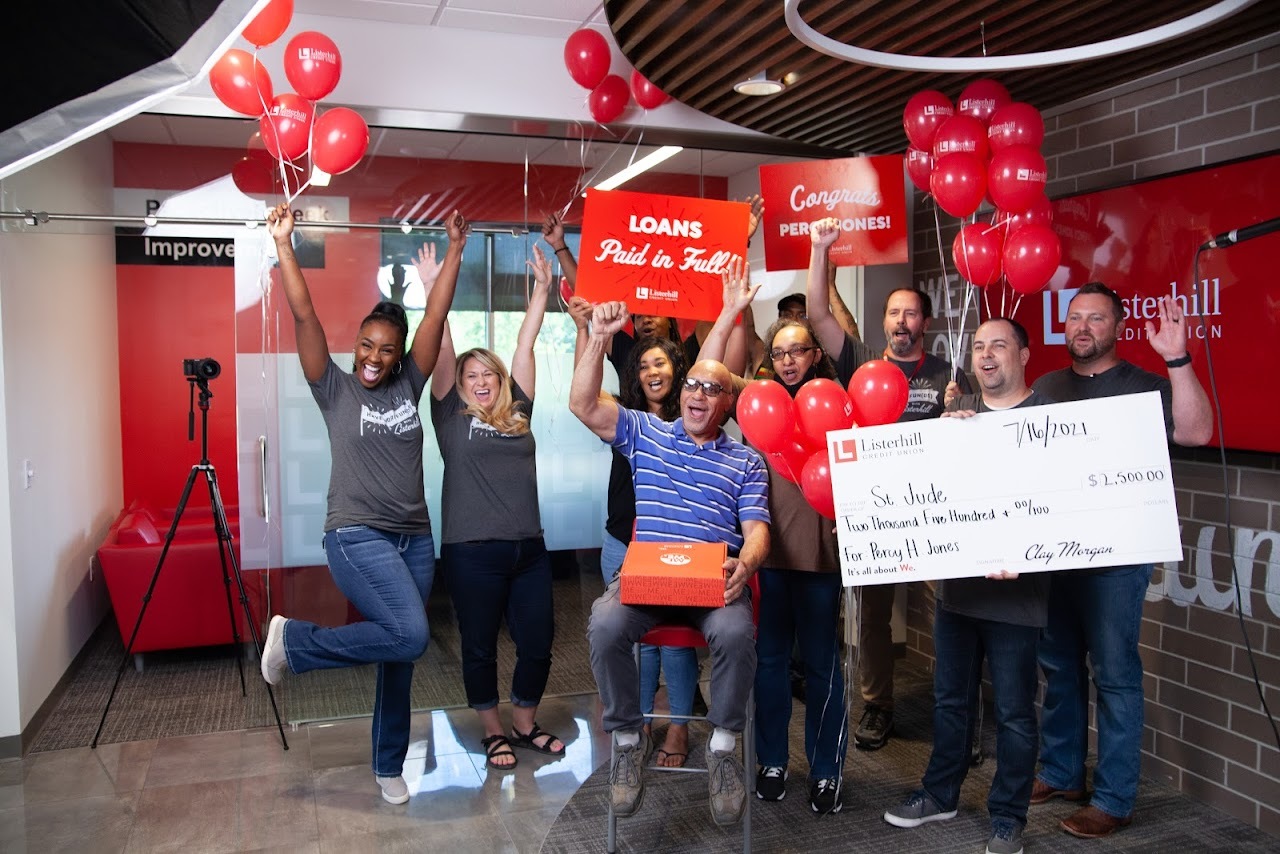 Our Great Giveback Grand Prize Winner, Percy Jones
Meet Percy Jones, who had his Listerhill loans paid off!
During our Great Giveback campaign, we gave four lucky winners $500 cash each and paid off a lucky winner's loans (which was up to $25,000)! Our grand prize winner for the Great Giveback was Mr. Percy Jones! And to make the prize even more grand, we donated $2,500 in his name towards St. Jude Children's Hospital, a nonprofit special to Mr. Jones.

How were we able to keep such a big secret from Mr. Jones? We invited him into the branch under the guise of doing a video testimony about how much of a great experience he had while doing business with us.
When it was revealed that he was our grand prize winner, Percy said all he could think was, "Wow, what a blessing!" He was so shocked and happy to learn that his Listerhill loans had been paid off and then was even more surprised to see his family there! When asked about how the Great Giveback affected his life, Percy says that he's now able to better save his money, pay off other debt, and has so much more flexibility during the month. Finally, Percy added, "The Great Giveback shows what makes Listerhill Credit Union stand out in our community."
Even if you missed our Great Giveback, you can still participate in our "Have More Funds" loan giveback! By bringing your loans to Listerhill, you can earn up to $500 cash back on your next auto, personal, or recreation loan while enjoying low interest rates and flexible payment options. To learn more or apply, please visit https://listerhill.com/funds.