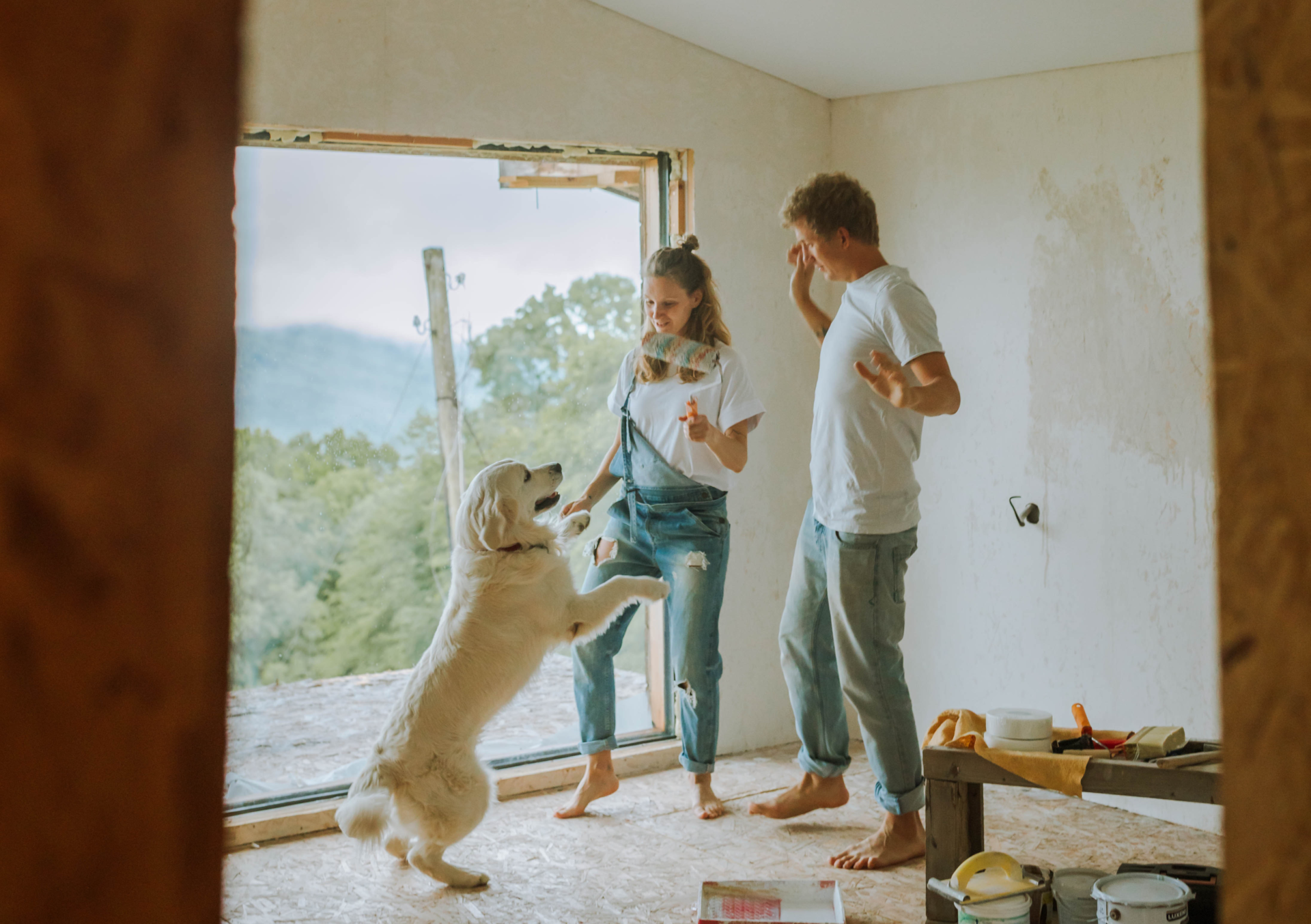 5 Tips for Getting the Best Home Equity Loan or HELOC Rate
There are several ways to improve your home equity line of credit rate like cleaning up your credit, making on-time payments, and shopping around.
If you are looking to leverage the equity you've built in your home to borrow money, you are probably considering getting a home equity loan or a home equity line of credit (HELOC).
What you may not be aware of, though, is that there are ways to improve the rate you get on your HELOC or home equity loan, thus saving you money in the long term.
Key Differences Between a HELOC and a Home Equity Loan
Home equity loans and HELOCs are similar in that they both leverage the equity you've built in your home to borrow money at a low-interest rate. However, there are a few differences worth noting.
Home equity loans are similar to other types of loans in that they are disbursed as a lump sum that you pay back over an agreed-upon term.
On the other hand, a HELOC is more like a credit card. It is a revolving line of credit, which borrowers can utilize as needed. Once you pay back the money borrowed from a HELOC, you can borrow more money.
Ways to Improve Your HELOC Rate
Regardless of whether you decide to utilize a HELOC or a home equity loan, you can improve the deal you get on the money you borrow by optimizing your rate.
1. Monitor and clean up your credit if needed
The best way to get a good rate on any loan, including a HELOC or home equity loan, is to monitor your credit.
You'll want to make sure that there are no errors on your credit report by checking it regularly. In addition, you'll want to make an effort to improve your credit score before taking out a HELOC or home equity loan. Improving your credit can be done by ensuring all payments are on time, not taking on new debt, and being responsible with your credit cards.
2. Pay off existing debt if possible and improve your LTV ratio
Paying off your debt, in general, can improve your credit score and make you more attractive as a lender. However, paying off more of your mortgage before you borrow can also improve your loan-to-value ratio, or LTV ratio.
The LTV ratio on your home is the ratio between the amount you owe and the value of your home.
For example, if your home is worth $400,000 and you owe $200,000, the LTV ratio is 50%. Reducing your LTV as much as possible so that you have more equity and owe less money will likely improve the rate you can get on a HELOC or home equity loan.
3. Understand the differing payment and loan terms
When deciding between two home equity loans, you'll want to make sure you're comparing apples to apples. In other words, be sure that the loans have the same terms and conditions. The longer a loan's term, the longer it will accrue interest — and the more it will cost.
When comparing a HELOC to a home equity loan, however, there are additional factors you need to consider.
First, the interest rate for a home equity loan is typically fixed, while that of a HELOC usually varies over time. Second, your home equity loan payments will remain the same for the life of the loan, while those associated with a HELOC can change monthly. These factors are important to consider when choosing the rate and type of loan that is best for you.
Finally, when comparing costs, look out for balloon payments. A balloon payment is a lump sum that you pay at the end of the term. It is made up of the residual expense you haven't paid off during the course of the loan. Sometimes, lenders advertise low rates, but these can mean that you'll owe a balloon payment at the end of the repayment period.
4. Work with the lenders you know and trust — like your credit union (ahem)
When you're looking for a lender to take out a HELOC or home equity loan, it's a good idea to start with lenders you know and trust. Heading to your credit union first gives you a place to start, but it can also save you money.
Many lenders will give you a better deal if you hold multiple loans with them. For example, if you already have your mortgage through your credit union, taking out a home equity loan with them as well can get you a special discount. In addition, credit unions already offer competitive rates due to their not-for-profit status. Learn more about Listerhill's competitive rates.
5. Shop around
In addition to shopping for rates at your local credit union, you'll want to survey rates available from other lenders. Shopping around and keeping track of the options available from different lenders can help you get the best deal.
Start Looking for a Low-Rate Home Equity Loan or HELOC Today
You can start the process of leveraging your home equity by checking out our competitive home equity loan and HELOC rates today.
Related Products / Services