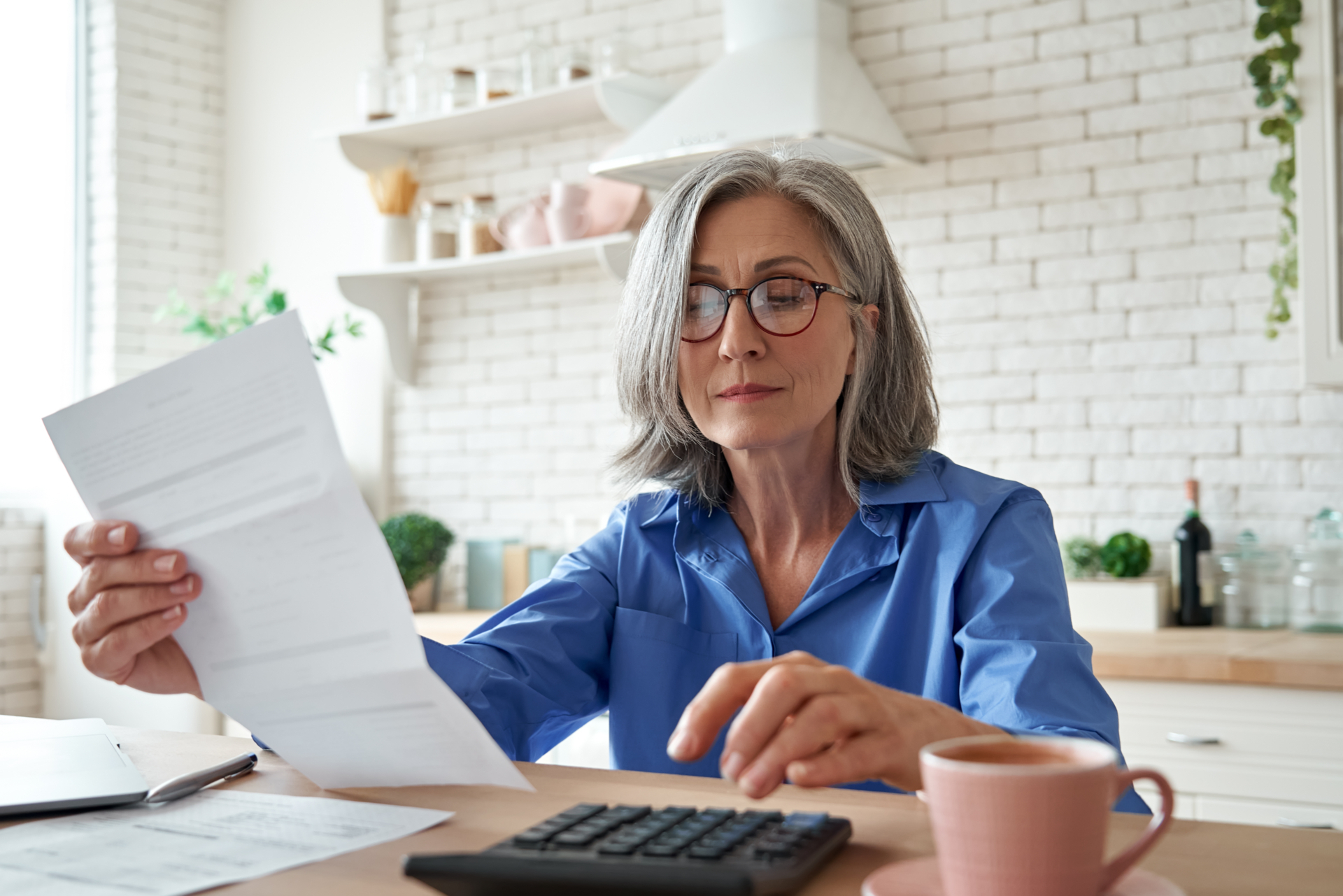 6 Ways to Get the Best Mortgage Refinance Rate
Learn more about how you can potentially reduce a refinanced mortgage loan rate.
With mortgage interest rates still hovering near historic lows, many homeowners are considering refinancing their mortgage to get a lower interest rate, a lower payment, or to pay their home off sooner. For many, refinancing can shave tens of thousands of dollars off the total interest paid over the life of the loan, freeing up funds for home improvement, vacations, and other splurges.

When you're refinancing an existing loan, the interest rate is one of the most important factors. Fortunately, many of the things you can do to get the best refinance rate will have the added benefit of improving your general finances and credit. Below, we'll discuss six ways you can get the best refinance mortgage rate.
1. Check your credit report
If it's been a while since you took a look at your annual free credit report, it's a good idea to pull copies of your Equifax, TransUnion, and Experian reports before you begin applying for a refi.
About 20 percent—or one in five—adults have at least one error on their credit report, and these errors can often drag down your score significantly until they're corrected. And because some credit report errors may appear on only one report, not all three, checking each of the major credit bureaus is the best way to ensure your credit report remains accurate.
Correcting an error can often be as simple as notifying the reporting bureau of the error in writing. In other situations, the reporting bureau may ask for more documentation—a payoff notice, receipt, or statement from a creditor that the information reflected on your report is inaccurate. Though this process can be tedious, having an inaccurate credit ding removed is one of the easiest ways to instantly improve your score.
2. Pay down high-interest debt—or increase credit limits
Your credit utilization ratio—or your current credit balances divided by your total credit limit—is one of the most important factors in setting your credit score. By reducing your credit utilization ratio to 25 percent or less, you can qualify for the best loan rates and the most favorable terms.
There are two ways to accomplish this: either pay down your total debt balance to below 25 percent of your available credit or raise your credit limit on one or more cards so that your current balance is below the 25 percent mark. Some credit card issuers can provide instant approval for a credit limit increase, and often won't require any more information than your current household income.
3. Shorten your loan term
Generally, the shorter the loan term, the lower the interest rate—even though the monthly payment may be higher. And if you're already 10 or 15 years into paying a 30-year mortgage when you refinance, it may make sense to roll your remaining loan balance into a shorter term to reduce interest and stick to close to the original repayment timeline.
On the other hand, the difference between interest rates on a 15- or 30-year mortgage is often less than one percentage point. So, if moving to a shorter mortgage would strain your budget, it may make sense to opt for the longer loan and simply use any excess funds to pay the loan down sooner.
4. Put more money down (or check your equity)
Just like shorter loan terms tend to feature lower interest rates, having at least 20 percent down (or 25 percent for non-owner-occupied homes) can help you avoid private mortgage insurance (PMI), a monthly payment that protects the lender's interest in the asset.
If you put less than 20 percent down when you first purchased your home but now have 20 percent or more in home equity, refinancing can reduce your monthly payment by eliminating PMI—even if your interest rate and loan term stay the same.
With home prices across the country rising rapidly due to the increase in lumber prices and shortage of available housing, many homeowners have quietly crossed the 20 percent threshold over the last year.
5. Take advantage of first-time home buyer programs
For qualifying borrowers, there are quite a few first-time home buyer programs and specialized loans that can offer lower interest rates than conventional loans. And while it may seem counterintuitive to use a home buyer loan to refinance a loan on a house you already own, there are several situations in which these loan programs can come in handy.
For example, if you purchased your home before marriage and your spouse isn't on the loan, refinancing to include your spouse as a co-borrower can qualify you for a first-time home buyer loan if your spouse has never owned a home before. Investigating all your loan options can ensure that you have access to top-tier rates.
6. Evaluate your future in your home
Refinances don't only benefit those who are locking in 15- or 30-year conventional mortgages.
Other loans, like adjustable-rate mortgages (ARMs), often have low "teaser" rates for the first few years, then reset into an adjustable interest rate based on the prevailing rates at that time.
For example, a 5/1 ARM will reset to the prime rate after five years and once per year after that; a 7/2 ARM offers a fixed rate for seven years and then resets once every two years after that.
If you're planning to sell your house within the next couple of years, an ARM can be your most inexpensive mortgage option—you'll be able to take advantage of the low fixed rate while selling the home and paying off the mortgage before the rate resets.
If you're interested in refinancing your mortgage, look no further than Listerhill. We've helped thousands of borrowers find the right loan and monthly payment, and we can help you, too.

Click below to get started today!
Related Products / Services