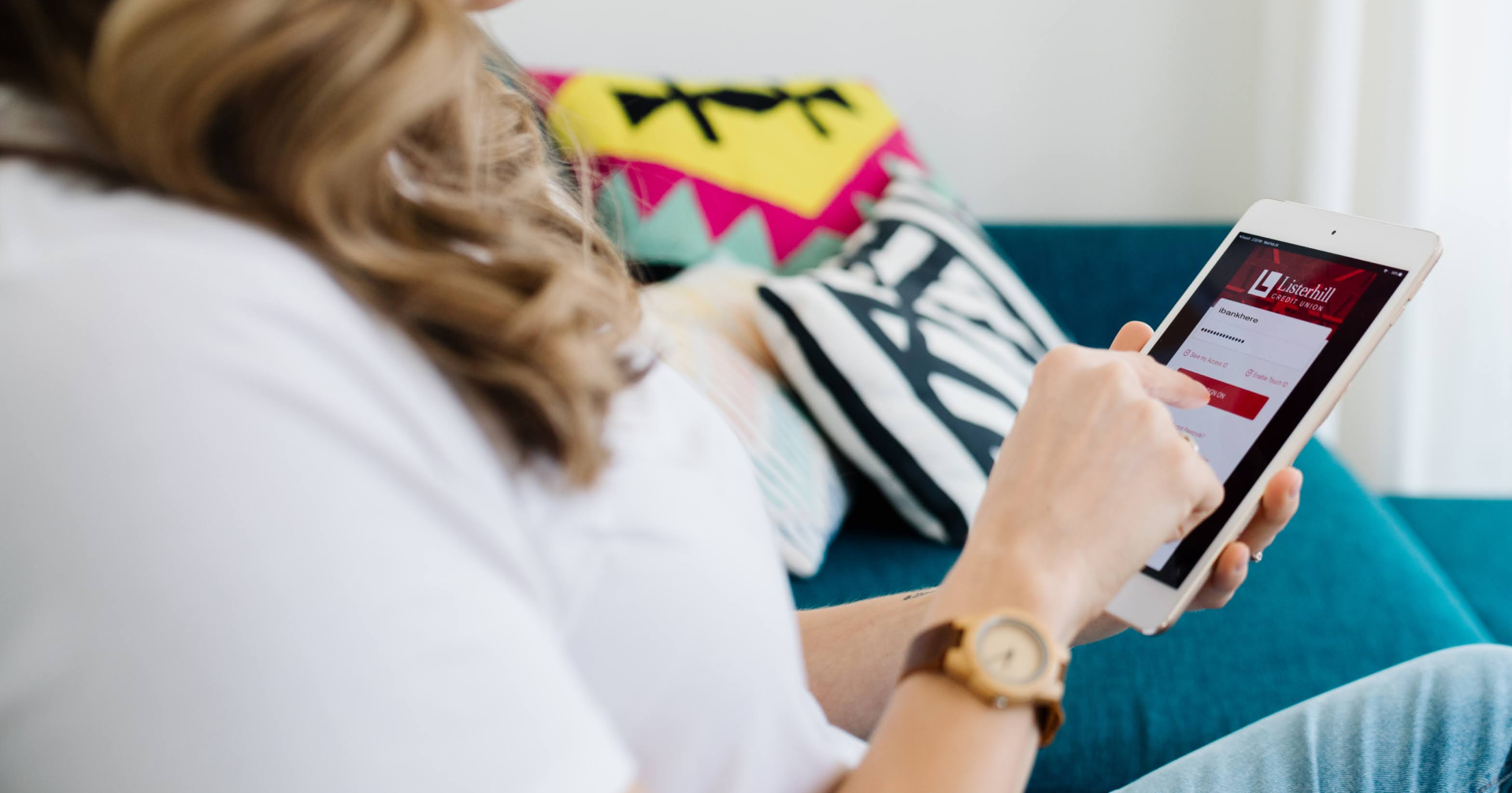 Listerhill Launches New Upgrade to Mobile Banking Application
An updated application gives Listerhill members more than just a new look and feel to their mobile banking experience.
UPDATE 6/28/2021: Our mobile banking app has been updated to correct an issue some users were experiencing after the initial update last week. To update your app with the fix, first delete the current app from your device, then navigate to either the Google Play Store or Apple App Store and re-download the Listerhill Mobile Banking app. Follow any on-screen prompts to complete setup. Thank you for your patience as we corrected this issue.
UPDATE 6/24/2021: Our mobile banking app launched as planned on 6/22/2021, but we've become aware that some app users on both Apple and Android devices may be experiencing intermittent issues while using the app. This may include sudden closure of the app while attempting to view account balances and other functions. Our team has been working around the clock to correct this issue.

In the meantime, we recommend using a mobile browser to access our online banking platform on your mobile devices. If you have any additional questions or concerns, please do not hesitate to reach out to us through our Support page or by calling our Contact Center at 256-383-9204.
Whether it's work or fun, your phone plays a vital role in your everyday activities – including banking. You want to make a deposit, pay bills, transfer funds, or make a purchase? There's no reason to look any further than your phone. Listerhill has offered mobile banking to our members for nearly a decade making upgrades along the way to ensure you have access to the most up-to-date technology, features, and experience.
With our newest mobile banking update, we're bringing you even more services and features. Learn more about the update below.
Why are we upgrading our mobile application?
We are launching a new mobile banking app that offers the same features and functions you use today, but with an updated user experience. Upgrading the application gives us the ability to grow our mobile platform at a faster rate with more services to offer you.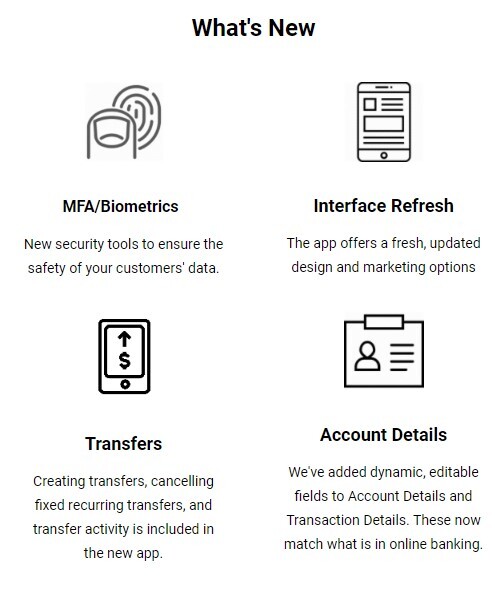 New features include:
An updated user interface and user experience
New look and feel
Biometrics for Android (Face ID)
Fixed recurring transfers via mobile
Easily viewable links on the "More Menu"
When the new mobile banking app goes live, what can I expect?

Our goal is to make this transition as easy as possible for our mobile banking users. Please keep in mind that we coordinate all elements to release simultaneously, but some processes could take longer than others. Some things to expect:
As an Android user, you will be required to remove the old application and download the new version from the Google Play Store. Your application could take several hours after the launch to show up in the Google Play Store for download. We recommend you use the following URL to go directly to the Google Play Store for download: Click here.
Note: This URL will not direct you to the new app until it has been released for Listerhill mobile banking users on June 22, 2021. You may also be required to accept new permissions with the app update, and you may need to restart your device to complete the app update.
Our former mobile banking application could still appear in the Google Play Store as a viable download choice even though this app has been deleted. You will get an error message if you try to download the old app. Please use the URL we provided above instead of searching for the app in the Google Play Store.
As an iPhone user, if enabled, your app should update automatically. However, there may be conditions with your device that may prevent the automatic update from happening. These conditions include device Wi-Fi, data network settings, or other circumstances that may require a manual update of the existing application.
You can update the app manually by following the directions below:

To update apps individually or in bulk using the Apple App Store app on your mobile device:

Open the Apple App Store.
Select the Profile Picture (Person Icon).
Scroll down to Upcoming Automatic Updates.
From here, you can opt-in to update all available apps or scroll to Listerhill's mobile banking application and update it.

Note: If you are seeing the "Our Mobile Baking Solution has changed. Please check our website for more information" message, then this is a good indicator that the app didn't automatically update, and you should follow the steps above to update.

You may need to acknowledge several items before you can use the new application:

Biometrics: The app requires your permission to continue using this security method. See question below for more details.
Terms and Conditions: You must accept the new Terms and Conditions for the application.
Camera Feature: The new app includes mobile check deposit functionality, which requires use of your phone's camera. You will be prompted to allow the use of your camera, even if you do not plan to use the mobile check deposit functionality.
If biometrics are enabled on my mobile banking application today, will these work automatically in the new app, or will I need to enable these again?
Upon initial login to the new mobile banking app, if you have enabled biometrics for either your Android or iPhone device in the past, you will see a message requesting that you sign into the application with your access ID and passcode to continue using biometrics. Once you have completed this initial login, you will be able to use already established biometrics for subsequent logins.
What happens to text banking functionality? Will I need to re-enroll?
Yes. Once your new mobile banking application launches, you will need to re-enroll for text banking. Your long code for text banking: +1 602-428-7131
Complete the following steps to re-enroll:
Log into Online Banking.
Click All Services & Settings.
Click Text Banking under Banking Services.
Click Enroll New Device.
Direct any questions about this process to our Contact Center here.
In the new application, I don't see the Details link, so I can't find the card control functionality. Where is this located in the new application?
In the case that multiple options are configured, such as Cards Management and Statements, the Details link will instead show as a hamburger menu in the top right corner of the app. You can click on the hamburger menu to open additional options, including Cards Management.
Why am I getting a "Welcome to Mobile Banking" email when I have been a mobile banking user for some time?
As we move to the new mobile banking application, some users will receive a welcome email. However, some individuals who previously used our legacy mobile banking product may receive this email in error. We apologize for any inconvenience this may cause you.
What should I do if I notice any issues with the application?
We do not expect any issues with this upgrade. However, if you notice anything that may require our attention, please reach out to our Contact Center here.