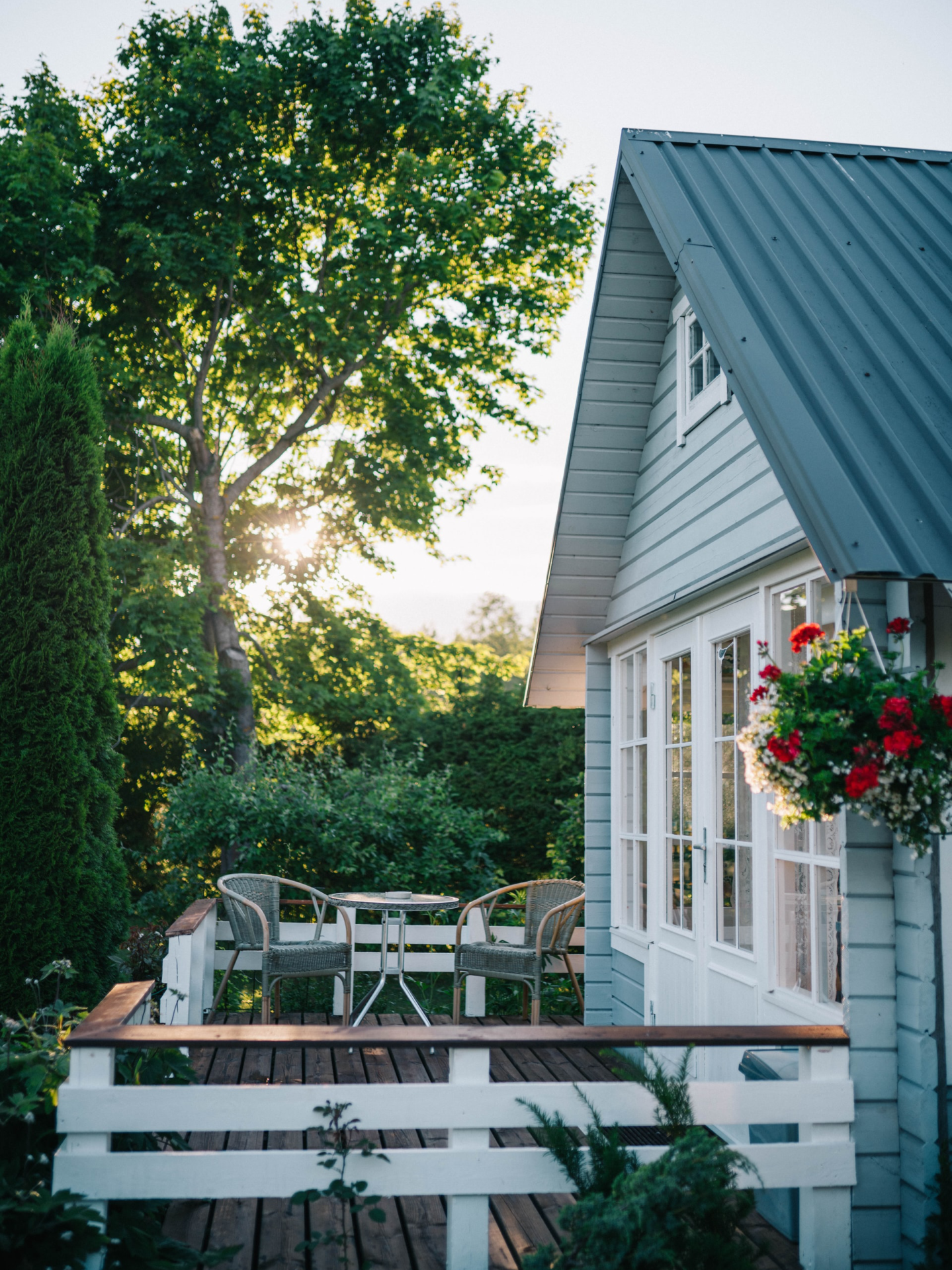 How to Choose the Right Mortgage Loan
Learn more about common mortgage terms and how to choose the right one for you.
Shopping for a mortgage can be stressful, especially if it's your first home. From confusing terminology to difficult-to-compare differences, the process can make your head spin. To understand the process, there are a few concepts you should be familiar with. In addition, there are some general steps to follow to get you in the right home with the right loan.
To help you through the process, we've developed this guide. It covers some general definitions and some guidelines, from setting a budget to shopping for a mortgage.
Understanding the Basics
There are some common terms that you'll hear again and again when shopping for a mortgage. It's important to be familiar with these so that you can speak the language of the lenders when shopping, negotiating and closing.
Mortgage
This is the most important term to understand. "Mortgage" and "mortgage loan" are used interchangeably. These terms refer to loans that are used to purchase a home.
Principal
The principal is the loan balance before interest and other fees. In other words, it's how much money you are asking for to purchase the home.
Interest rate
Your mortgage's interest rate is the cost to borrow money, as a percentage of the principal. It's how much interest will be charged. (This differs from the APR.)
APR
APR stands for annual percentage rate. This is the total cost of the mortgage and takes into account the interest rate and any other fees and charges associated with the mortgage. When comparing two mortgages, it's best to compare the APR, as it is all-inclusive.
Term
The term of the mortgage is the period of time during which you will be paying off the mortgage. Many mortgages are 30 years long, but other common periods might be 10 or 15 years.
Down payment
The down payment is the amount of money you pay upfront when you purchase a home.
ARM vs. fixed rate
When you get a mortgage, the rate will either be fixed or adjustable. A fixed-rate mortgage is one where the APR remains the same for the entirety of the mortgage's life. A variable-rate mortgage or adjustable-rate mortgage (ARM) is one where the interest rate can vary over the life of the mortgage, usually within some boundaries.
Choosing a Mortgage With a Set Budget
When preparing to shop for a home, it's a good idea to take some time to seriously consider your budget and how much you can afford. It's also best to do this before you start shopping for a home so you don't fall in love with a house far outside of your price range.
A mortgage qualification calculator can help you calculate how much home you can afford based on your income. Remember, though, that you will want to leave space in your budget to finance the things in life you enjoy. So while a calculator can help you understand how much you can afford, you'll want to balance this with how much house you actually need.
Types of Mortgage Loan
Depending on your current financial situation, there may be different mortgage types available to you. Certain mortgage programs available from the US government can help buyers purchase a home if they meet specific requirements. Typically, loans backed by the government come with low down payments and lower APR.
FHA Loans are available to help buyers who have low credit scores or poor finances to afford a mortgage. These are backed by the federal government.

VA Loans are available for service members in the US.

USDA Loans are available for homes that are located in rural areas.

Most people will opt for a conventional mortgage through a private lender or financial institution (ahem). However, even with a conventional loan, there are lots of options!
To understand whether you qualify for a special mortgage type, reach out to a member service representative or loan officer to discuss your situation.
Shopping for a Mortgage
Now that you know how much you want to spend — and now that you understand what types of loans you qualify for — it's time to start shopping for a mortgage.
As is the case with any purchase, the more you shop around and compare prices, the more likely you are to get a great deal. You can look for mortgages through a range of lenders, including banks, online lenders, and credit unions. As you shop, you'll want to keep track of the various mortgages you come across and take note of the pros and cons. It's a good idea to keep a spreadsheet of the options you find.
Once you've found a few mortgages, you can apply for pre-approval. Pre-approval is a process whereby a lender looks into your finances and decides how much of a mortgage you can get approved for and under what circumstances. You can also use a mortgage loan calculator to understand how your final offers differ.
Start Shopping for a Mortgage Today!
If you're ready to start looking for a mortgage, you can start at Listerhill Credit Union. We offer competitive rates for our members, and becoming a member is easy!
Related Products / Services