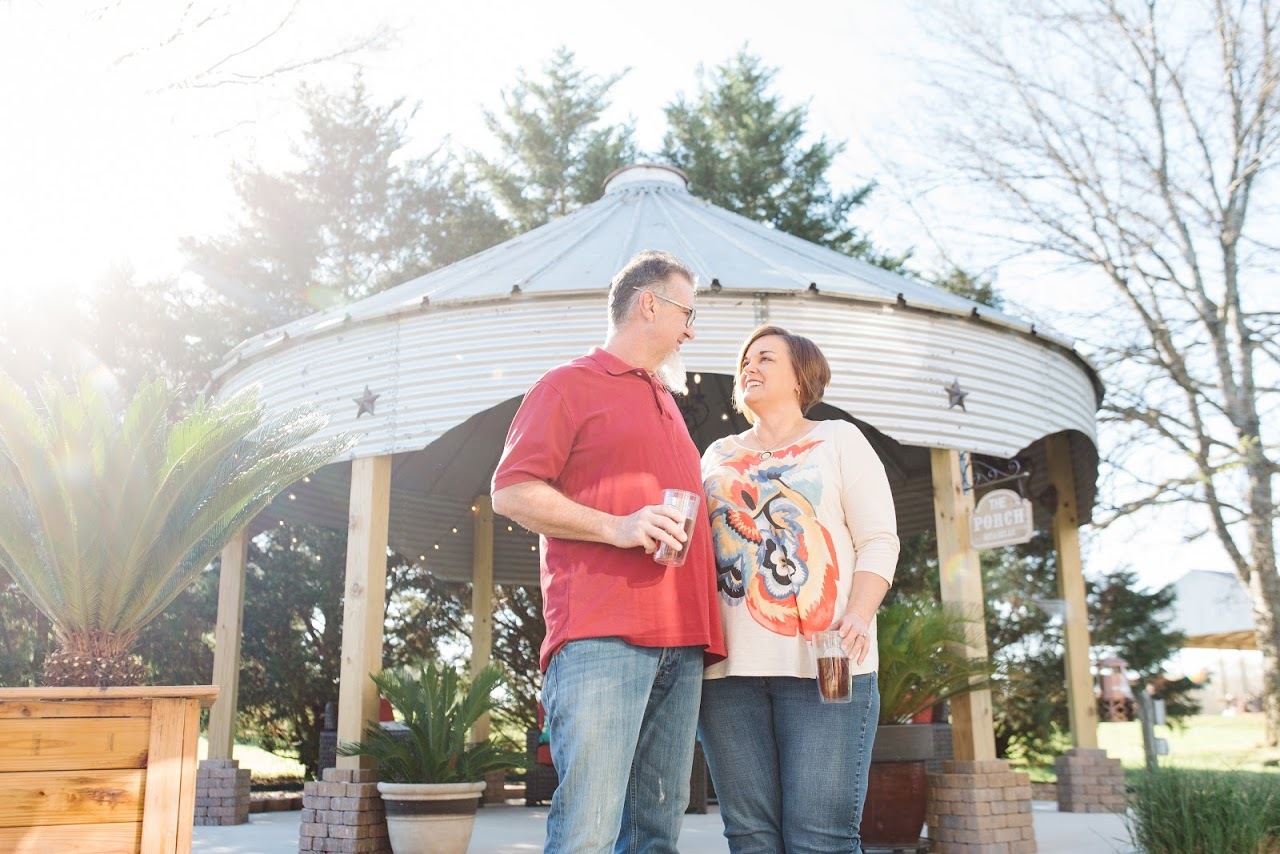 How Listerhill helped the Putnams Build Their Dream Project with Cash Back (and how we can help you too!)
Through the use of their cash back from a previous loan, the Putnam family was able to build their dream backyard gazebo.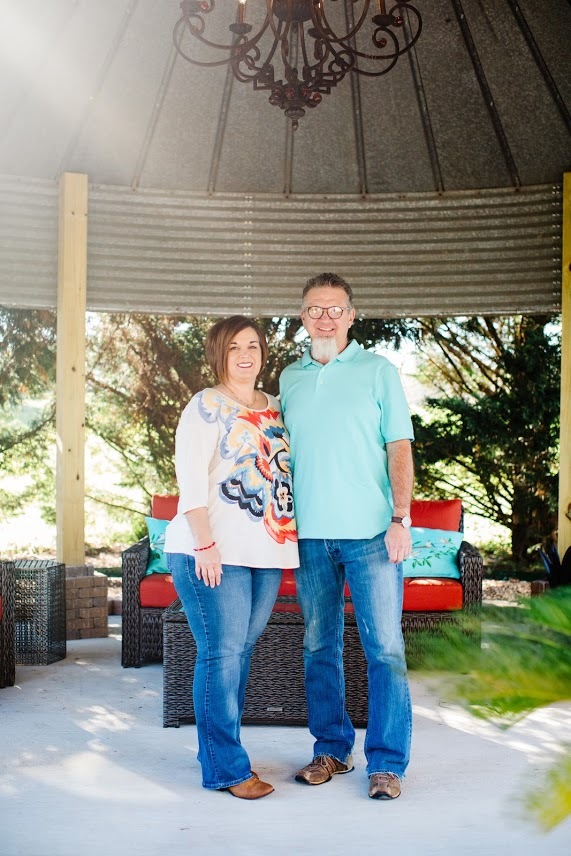 Meet Trennon and Tracey Putnam, proud members of Listerhill Credit Union. In search of a new project, the Putnams wanted to add a nice flair to their landscaping. Using their cash back from a previous loan campaign, they were able to fund and create a fun gazebo for their yard.
Trennon and his wife wanted to add something that would replace a 24 ft. above ground pool but still enhance the landscaping of the yard. They came across the perfect idea of a gazebo while searching through Pinterest. After their discovery, the Putnams planned for this project for 2 years before having their vision come together.
Excited about their wonderful project, we decided to reach out to the Putnams and learn the story about their long-awaited project. In order to build their gazebo, Trennon used multiple materials. Here's how he did it.
Materials used:
(1) 21 ft. grain bin top and upper ring
(1) 24 ft. concrete pad
(6) 10 ft. 6x6 treated post (cut to 9 ft. long)
(600) 5/16x3/4 bolts with flange nuts
(24) lag bolts to attach post to bases
(18) lag bolts 3/8x3 in. to attach ring to post
(6) Post base, Simpson Strong brand (From Home Depot!)
(6) Anchor bolts to attach bases to concrete pad
A Scissor lift, rented from Home Depot (24-hour rental)
Landscaping Brick (From Lowes!)
How they did it:
Used a 6 in. side grinder to cut the arches.

To cut the arches, he attached string at the bottom center between the post with a sharpie on the other end to draw the cutline on the Bin Ring.
Stacked and glued the brick together with liquid nail.
Cost:
The total cost of this project was about $7,000 used on the materials and lift rental.
Time:
This project took the Putnams, along with the help of 5 other people, 16 hours to build after the concrete base had been poured and cured.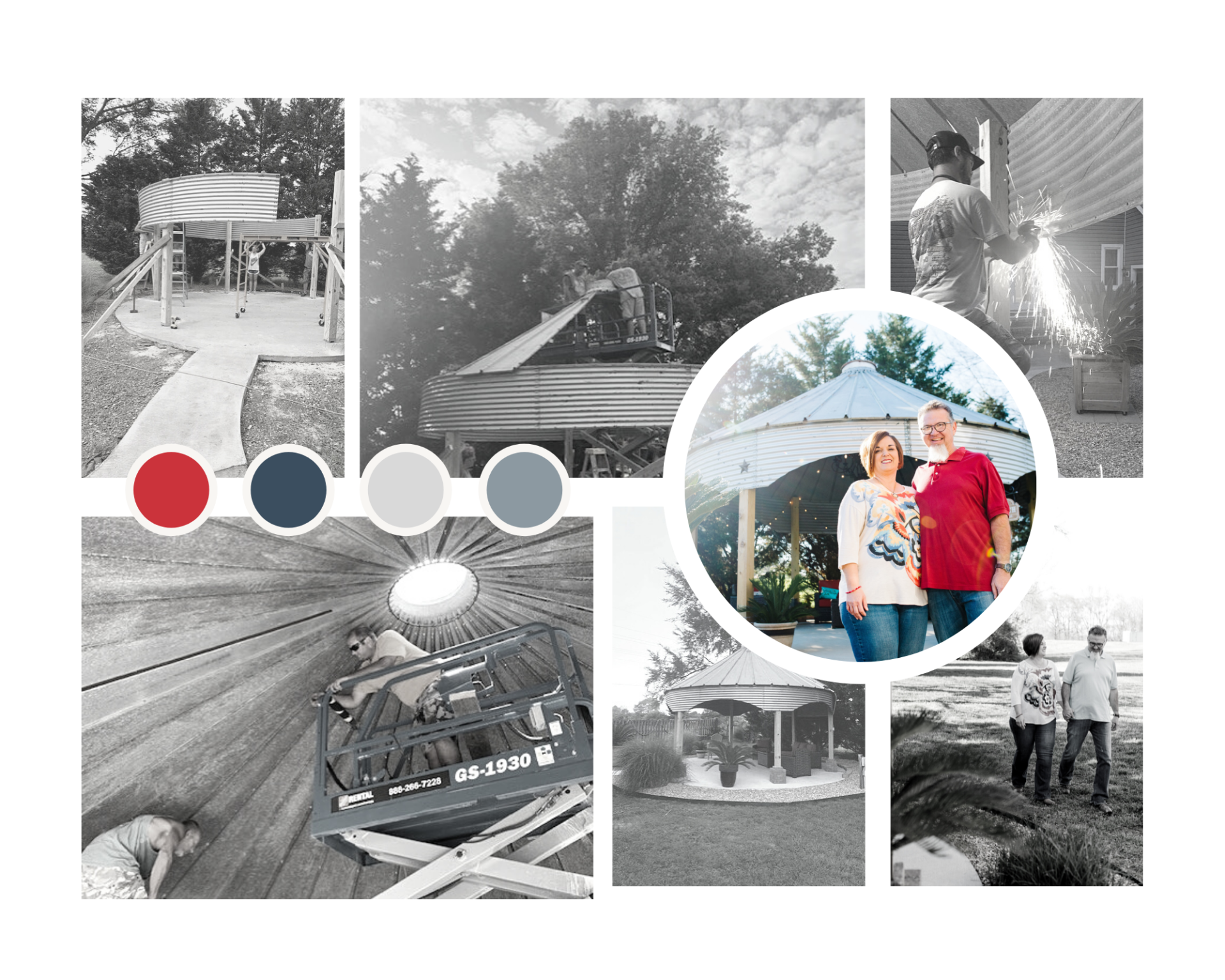 How did Listerhill help the Putnams? By giving them cash back for their loan during our 2020 Loans That Pay You Back campaign! This campaign allowed our members to receive 1.5% cash back on every loan that was above a $2,500 minimum. For the Putnams, we also helped shorten their loan term and lowered their monthly payment! You can read more about this campaign here.
If you're feeling inspired by the Putnams' gazebo project (and maybe even want to make your own!), you're in luck. For a limited time, we're giving cash back with qualifying loans taken out with Listerhill. With our competitive interest rates, flexible payback options, and cash back on every new loan, it'll be the perfect opportunity to fund your next big project or vacation. To learn more, visit https://listerhill.com/funds.