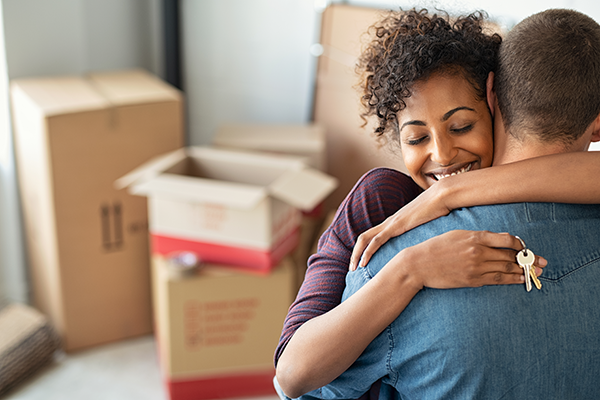 What Is A Mortgage? Understanding the Basics
Learn more about the mortgage lending process and what you need to know.
If you're considering taking out a mortgage, the process can seem daunting. There are different types of mortgages, and deciding which one is best for your situation can be difficult. Have no fear, though. We're here to help. We'll walk you through the basics and what you need to know to get your first mortgage.
What is a Mortgage?
A mortgage is essentially a loan that a person uses to purchase a home or other real estate. For a mortgage, the property serves as collateral. This means that if you cannot pay the mortgage back for whatever reason, your house will be seized by the bank or financial institution that you owe money to.
Key Mortgage Loan Terms to Know
Annual Percentage Rate (APR): APR is a percentage that defines the total cost of borrowing. This includes the interest rate but also any additional fees.
Down Payment: Down payment is the amount of money you pay upfront for your mortgage. Down payments on homes can range from 0% in some rare cases to a more typical 20% or more.
Pre-approval: Pre-approval is essentially a document that describes a particular loan you can get approved for. When you find a mortgage you are interested in, you can apply for pre-approval, which will tell you how much you qualify for and at what APR.
Principal: Principal is the money you borrow. In other words, it is the amount the loan is for.
Term: A mortgage term is the length of your home loan in years. You continue to make mortgage payments on your home for the full length of the term.
Title: A title is a document that provides proof that you own a home. It usually also contains information that describes the home and who owns it.
Closing Costs: These are the costs associated with processing the purchase of your home. They include any fees paid to process the mortgage, fees to have the home appraised, and inspection fees.
Different Types of Mortgages
There are multiple different types of mortgages, and they can be good in different scenarios.
Primary Mortgages vs. Refinancing Mortgages
First, there are primary mortgages and refinancing mortgages. Primary mortgages are the first mortgage taken out for a particular property.
Refinancing mortgages are those which are used to replace an original mortgage when you think that you can save money by obtaining a lower APR, a shorter term, or lower monthly payments.
Fixed-Rate Mortgages vs. Adjustable-Rate Mortgages
Regardless of whether this is your primary mortgage or you are trying to refinance, there are two primary rate structures that you may encounter: fixed-rate mortgages and adjustable-rate mortgages.
Fixed-rate mortgages are exactly what their name describes. The rate that you take out the mortgage for will remain fixed for the remainder of the mortgage term unless you choose to refinance. Fixed-rate mortgages can be excellent when your APR is great at the time that you are purchasing a home. You may thus want to lock this excellent APR in for the life of the mortgage.
Adjustable-rate mortgages are also known as variable-rate mortgages. These are mortgages where the APR that you pay may change over time.
Typically, the rate is fixed for a period of time at the beginning of the term, after which it will fluctuate within some limit according to the U.S. Prime Rate. The period where it is locked in is usually around five years. Adjustable-rate mortgages sometimes have advantages like lower starting APR.
In addition, if interest rates drop, your adjustable-rate mortgage's APR will also decrease without you having to refinance it. Just remember that if interest rates rise, your APR will as well.
Lot & Construction Loans
In addition to mortgages to pay for a home you are purchasing, you can also find loans that are available to purchase lots or finance construction. After the home is built, this loan will convert to a standard mortgage.
Other Mortgage Loan Programs
In certain cases, you may qualify for specific loan programs which are backed by the government. If you and the lender meet certain criteria, these loan programs can help you purchase a home.
Federal Housing Authority Loans: These loans are backed by the Federal Housing Administration. They are typically reserved for homebuyers who have lower credit scores and may not be able to afford a home on their own.
Veterans Affairs Loans: These are loans that are backed by the U.S. Department of Veterans Affairs. They are reserved for service members and veterans.
Additional First-Time Homebuyer Loans: Depending on where you live and your particular situation, there may be additional programs that you qualify for. You can talk with a Member Advocate or loan officer at Listerhill to find out more.
Learning More About Your Options as a First-Time Homebuyer
Being a first-time homebuyer can be stressful, but it also comes with some advantages and special programs that you can access.
For a limited time, get no PMI* in addition to low rates and local service for your home loan. Learn more here.
Related Products / Services