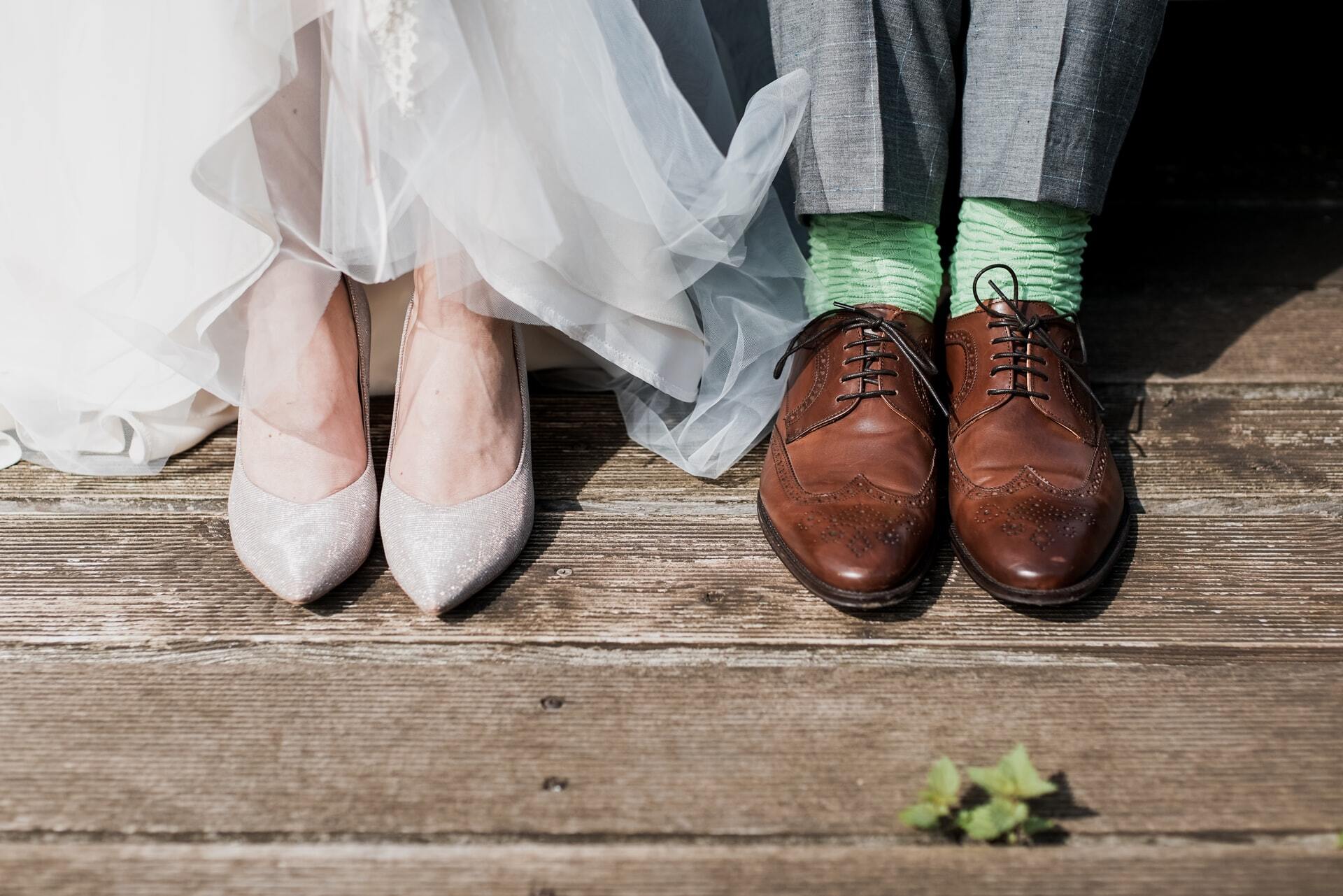 4 Ways To Budget For Your Wedding
It is no secret that weddings can cost quite a bit, especially for twenty- and thirty-somethings who might still be carrying college debt and are probably at the starting end of their earning potential. It should come as no surprise, then, that more than half of newly married couples are still paying off debt from their special day years after the honeymoon is over.
This doesn't mean you need to give up your dream wedding!
By planning ahead, choosing wisely and prioritizing what's truly important, you can say, "I Do," without stressing over wedding costs. Here's 4 ways you can do that:
1. Time it right
Don't assume you need to get married on a balmy Saturday in July. Think off-season and mid-week, and you'll save a bundle!
First, consider a winter wedding. You might not have the luxury of sunny skies and blossoming flowers, but you'll have the warmth and coziness of being inside on a freezing winter's day.
Best of all, you'll shave thousands of dollars off the venue price by choosing an unusual time of year to get married.
Second, think beyond Saturdays. If you can find a venue with a vacancy on a Sunday, grab it! Venue prices can drop dramatically with just a one-day switch.
You can also opt for a mid-week wedding that precedes a national holiday date, like July 4th or Thanksgiving. This way, your guests will still be able to enjoy the evening without rushing home.
2. Skip the cake
A slice of a dessert for $2.50 that doesn't even taste that good? Meh. Who needs it?
Here are some other ideas:
Fake your cake. If you can't stomach the idea of a cake-less wedding, ask your baker to fake it for you by creating a false, cardboard bottom for your cake and only baking a genuine top layer or two. You'll get the same look without the huge cost and you won't be left with half a cake to trash when the wedding's over.
Set up a bar. No, we're not talking liquor. Make your wedding a conversation piece by setting up a dessert bar instead of a cake. You can serve hot waffles with ice cream, chocolate syrup, caramel sauce and a huge selection of other fun toppings. Or, you can choose to serve warm brownies or chocolate chip cookies as your base instead. Make it super fun with a hot chocolate fountain. Everything's better with chocolate. You'll be pampering your guests at a fraction of the cost!
Serve a sheet cake instead. Still want a cake you can eat in its entirety? Order a simple sheet cake from the best bakery in town. Your guests will be happy to savor a slice — even without all that fondant and frosting.

3. Save on your gown
Every little girl dreams of her special day – and the special dress she'll be wearing when it finally comes. But wedding gowns can cost thousands of dollars, and after being worn once, are often left to turn yellow in a forgotten corner of an attic.
Instead of throwing out hundreds or even thousands of dollars on your gown, look for a preowned gown. You can find a beautiful, gently used gown for a fraction of the cost compared to brand new ones.
You can also look for a gown that wasn't specifically designed as a wedding dress. Check out prom shops and sites, or embellish a bridesmaid dress to make it look like bride material.
4. Vary your venue
Wedding venues tend to be couples' biggest money-waster for their special day.
Save a ton by choosing a venue that has no outside contracts. You can shop around for the cheapest caterer, or break convention and skip the sit down meal, opting for something simpler and cheaper, like a BBQ buffet, burger bar or hors d'oeuvres and mini deli sandwiches.
If you really dare to be different, you can have your wedding in one of these unique, budget-friendly venues that can also serve as wedding halls:
Art gallery. It's already decorated beautifully. Make your wedding stand out with this artsy choice of venue!
College campus. If you're still a student and your college has a large dining hall and picturesque grounds, this can be an ideal wedding venue. Plus, you'll probably be able to snag a steep student discount!
Vacation home. By renting a vacation home for two weeks, you'll have lodgings for your out-of-town guests, a romantic wedding venue and a honeymoon destination when the wedding's over.
If you're still struggling to plan an affordable wedding with these tips in mind, we can help. Listerhill offers personal loans with competitive rates - plus you can apply from the comfort of your home. Learn more here.
Related Products / Services