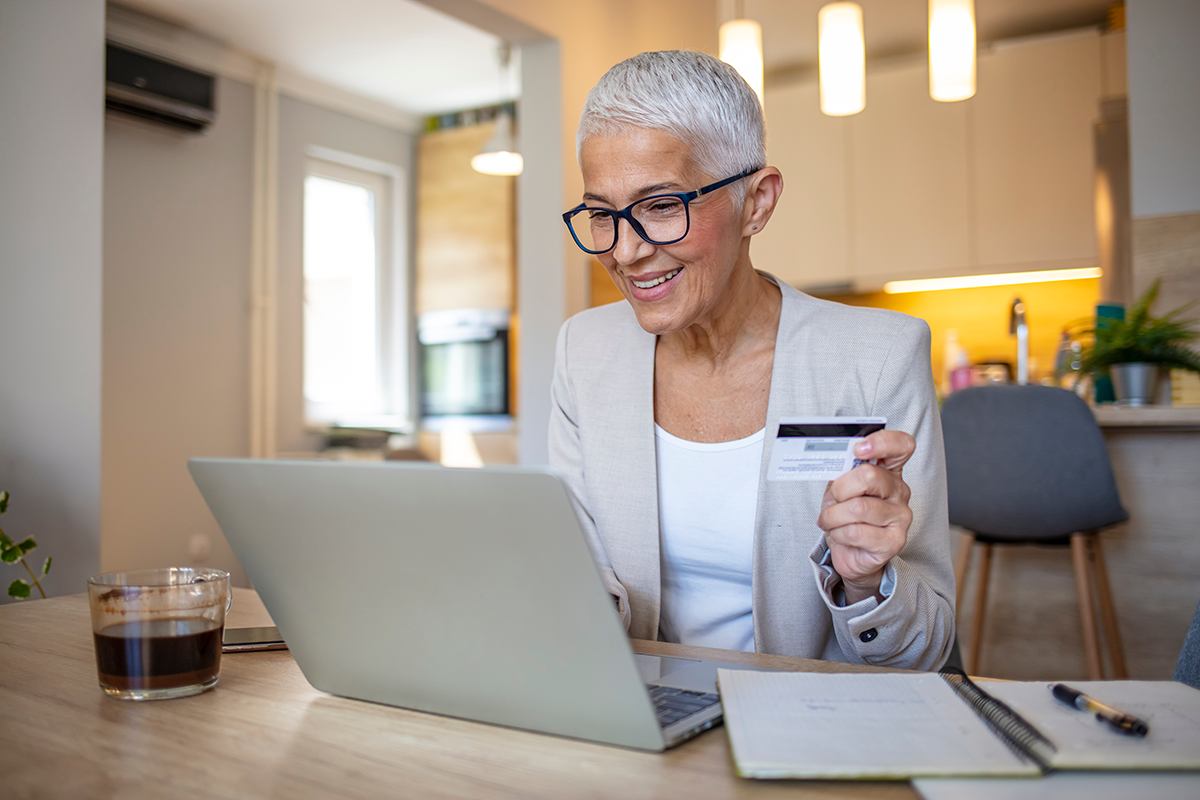 Comparing the Visa Cash Back & Visa Merchandise Rewards Cards
When comparing credit cards, you can rest assured that Listerhill Credit Union has the credit card to fit your needs.
You have a lot of options when it comes to credit cards. With so many choices, it's no wonder comparing credit cards is not an easy task.
At Listerhill, we understand the importance of making sure that you choose the right credit card for you. We are proud of the credit cards we offer and confident there is one that will meet your needs.
Read on to learn about our Visa Cash Back and Visa Merchandise Rewards cards. This information will help eliminate any guesswork when comparing credit cards.
Visa Platinum Cash Back Credit Card
Cash back credit cards are popular among consumers nationwide for obvious reasons. Who doesn't love to have money end up back in their wallet while making everyday purchases? With our Visa Platinum Cash Back Credit Card, you will earn 1% back on every purchase you make. This could be grocery shopping, eating at a restaurant, getting gas – anything!
Many customers find that cash back credit cards offer a level of simplicity that merchandise rewards cards cannot. You don't have to track your points and try to decide how to spend your rewards points. Instead, you can easily transfer your balance at your leisure.
Visa Platinum Merchandise Credit Card
Merchandise rewards credit cards are another big hit with consumers, especially those who love to shop. When using our Visa Platinum Merchandise Credit Card, you will receive one point for every single dollar you spend! These points can be redeemed for many different rewards, including gift cards, travel experiences, and merchandise.
For those looking to get the best return on their purchases, merchandise rewards cards can offer more value for your money if you use them correctly. This is because many companies will offer a discount when you are using merchandise rewards points.
Comparing Credit Cards: What's the Same?
The Visa Platinum Cash Back and Visa Platinum Merchandise cards do have some benefits in common:
Annual percentage rate (APR) as low as 12.99%

No annual fee

Exemptions from balance transfer fees, cash advance fees, and maintenance fees

Free travel and auto rental insurance when you use your credit card to make the purchase

Access to the LCU Cards App
Comparing Credit Cards: What's the Difference?
If we're making comparisons, something has to be different, right? With all the benefits Listerhill offers, the main difference comes down to the type of card and personal preference.
People who opt for cash back credit cards often do so for their simplicity. You only have to use a credit card to reap the benefits! But these cards don't offer the same value in rewards as merchandise cards. However, merchandise credit cards may require a bit more work to redeem your rewards.
Comparing Credit Cards: A Win-Win With Listerhill!
Are you looking to earn 1% back of every dollar you spend without having to think much about it? Or are you willing to put in the work and learn how to earn merchandise, gift cards, and travel experiences through rewards point portals?
Listerhill has you covered!
Regardless of which type of credit card you choose, you can rest easy knowing that you are getting the fantastic interest rates that only a credit union can provide. Learn more about our credit cards today!
Related Products / Services