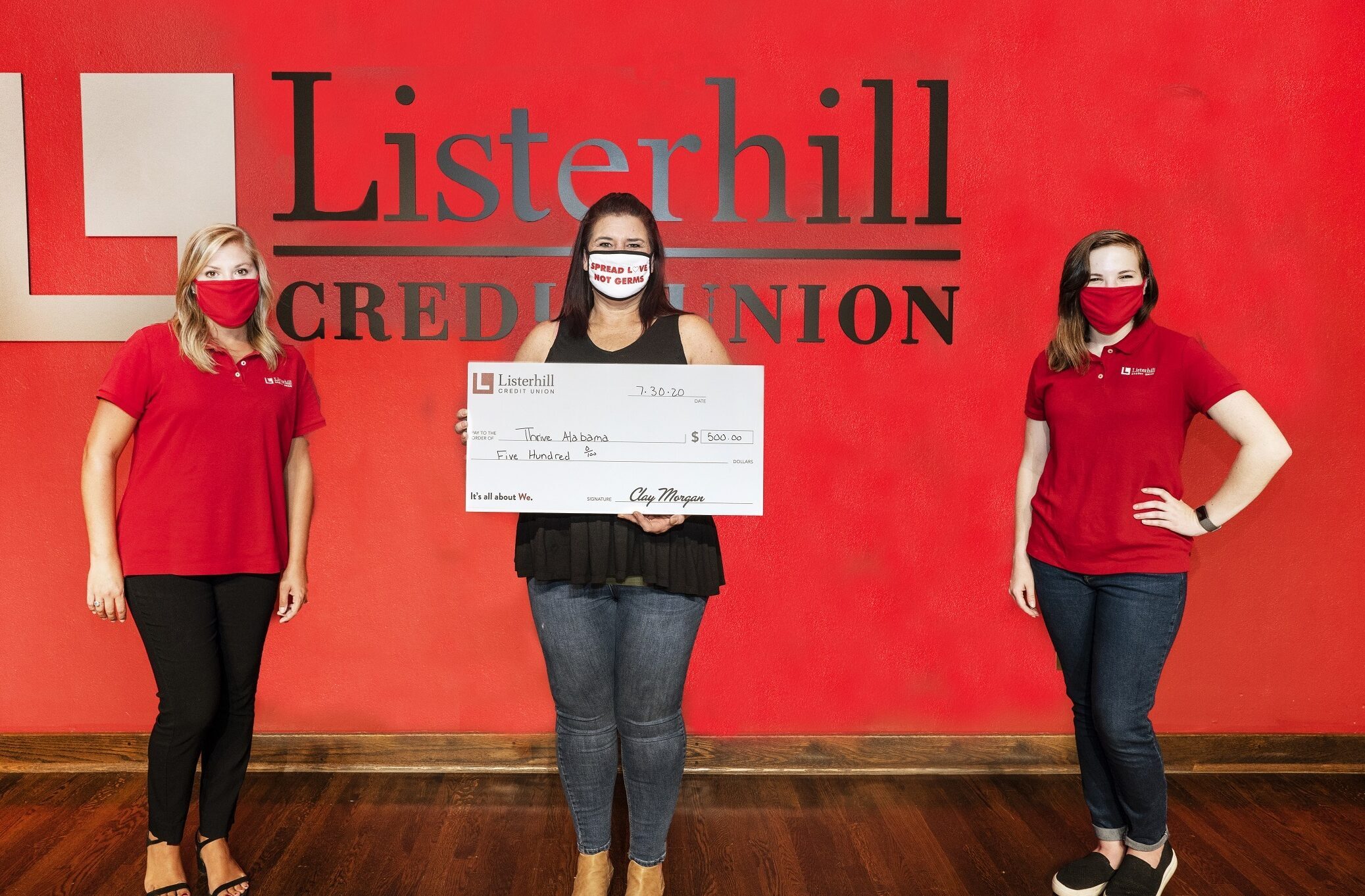 People Helping People: Thrive Alabama
We gave Thrive Alabama $500 for their efforts during COVID-19.
Since COVID-19 began spreading strife in our communities earlier this year, there have been many organizations attempting to adjust their practices and provide relief to people in need because of it. We are assisting these organizations by featuring them here as well as donating $500 to their efforts!
Today we are featuring Thrive Alabama. We asked them a couple questions regarding their adjusted practices during the pandemic:
What kind of work does your organization do?
Thrive Alabama provides many healthcare services in North Alabama, including COVID-19 testing for asymptomatic individuals who have been exposed. Their mission is to "empower their patients to create a healthy community by providing compassionate, accessible, affordable, comprehensive care". In the Shoals, Thrive Alabama provides three major healthcare services which you can learn more about here.
What accommodations or efforts have you made to adjust to the challenges of the pandemic?

"Thrive Alabama continues to see patients via telehealth (by phone and video) as well as in person when deemed necessary by the provider. To protect staff we have instituted strict measures regarding wearing face coverings, social distancing, and cleaning surfaces."
How can people in the community contribute to your efforts?

"Donations can be made online at thrivealabama.org/donate"
Have an initiative or event you'd like to request funding for from Listerhill? You can fill out a donation request form here.