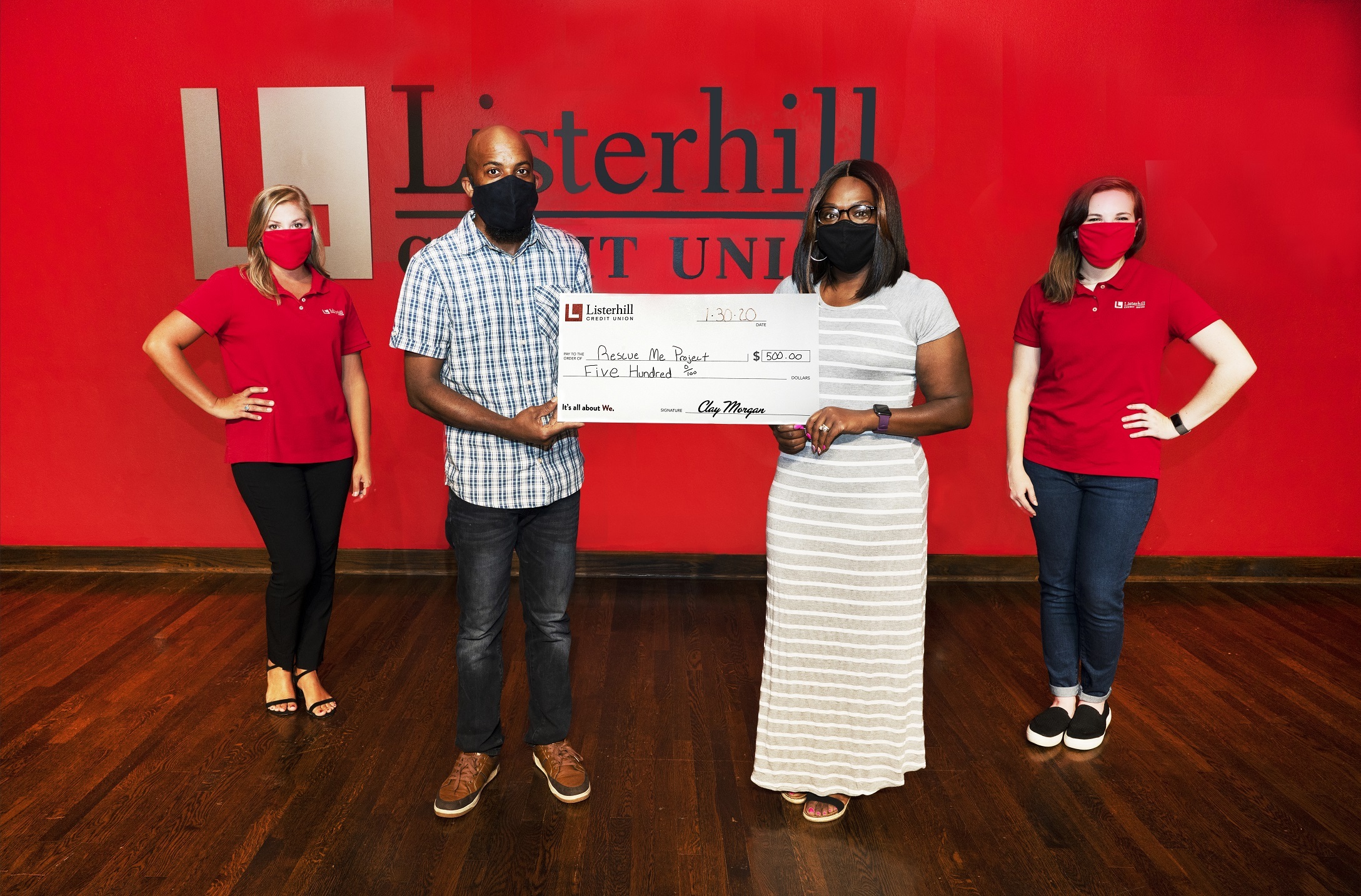 People Helping People: The Rescue Me Project
We gave The Rescue Me Project $500 for their efforts during COVID-19.
Since COVID-19 began spreading strife in our communities earlier this year, there have been many organizations attempting to adjust their practices and provide relief to people in need because of it. We are assisting these organizations by featuring them here as well as donating $500 to their efforts!

Today we are featuring The Rescue Me Project. We asked them a couple questions regarding their adjusted practices during the pandemic:
What kind of work does your organization do here in the Shoals?
"Our organization and programs provide a hope journey prospective to bring hope into the lives of others through public speaking, mentoring, educational curriculum, and more. Our services include:

Strategy & Organization, Personal Development, Bullying Prevention, Anger Management, Drug and Alcohol Prevention, Suicide, Depression, Public Speaking, Mentoring-Motivation and Hope, and Coaching"
What accommodations or efforts have you made to adjust to the challenges of the pandemic?
"We are social distancing, wearing masks, working virtual, etc!"

How is your organization providing relief to the Shoals regarding the pandemic?
"We are in constant contact via email, phone, zoom, etc! We are also providing essential needs."
How can people in the community contribute to your efforts?
"https://donorbox.org/the-rescue-me-project
PayPal email address: TheRescueMeProjectTeam@gmail.com
Checks can be payable to: The Rescue Me Project
CashApp: $TheRescueMeProject"
Have an initiative or event you'd like to request funding for from Listerhill? You can fill out a donation request form here.