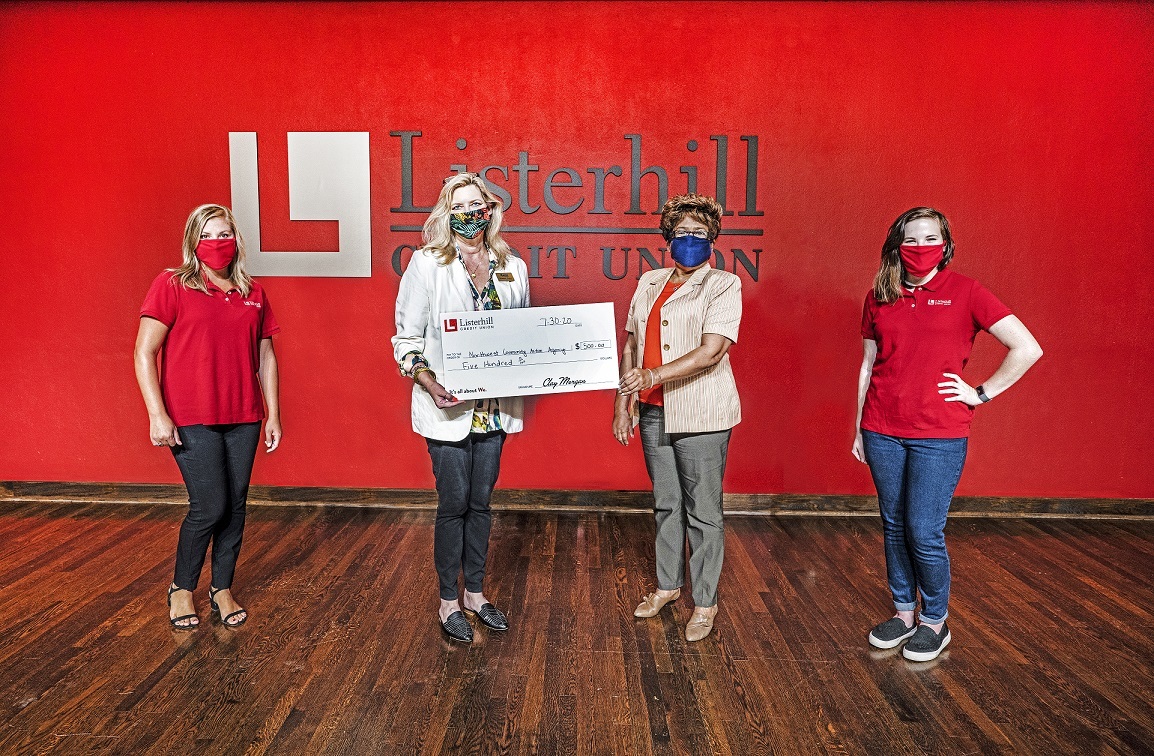 People Helping People: Community Action Agency of Northwest Alabama
We gave Meals on Wheels $500 for their efforts during COVID-19.
Since COVID-19 began spreading strife in our communities earlier this year, there have been many organizations attempting to adjust their practices and provide relief to people in need because of it. We are assisting these organizations by featuring them here as well as donating $500 to their efforts!

Today we are featuring Meals on Wheels through the Community Action Agency of Northwest Alabama. We asked them a couple questions regarding their adjusted practices during the pandemic:
What kind of work does your organization do here in the Shoals?
"Meals on Wheels of The Shoals ensures that seniors have access to adequate nutrition year round by delivering a hot, nutritious meal free of charge to those who can no longer cook for themselves due to a disability, doctor recommendation or recent surgery. Meals on Wheels Shoals serves our elderly neighbors and those recovering from a surgery or who have a disability, living in Lauderdale, Colbert and Franklin Counties."
What accommodations or efforts have you made to adjust to the challenges of the pandemic?
"During this unprecedented time, we have had to adjust our delivery schedules for the safety of our clients and volunteers – many of whom are in the high-risk category for COVID-19. During the state shutdown, the Sheriff Departments of all 3 counties delivered meals to our clients. Our delivery days changed from 5 days a week to 3 days a week with a hot and frozen delivered each day to cover 6 days of meals. This allowed us to reduce the risk of infection to our clients and volunteers. As our community opened back up, our volunteers returned for delivery but we still observe the 3 days a week delivery schedule, wear masks, gloves and practice sanitation best practices and social distancing with volunteers."
How is your organization providing relief to the Shoals regarding the pandemic?

"We have seen an increase in need for our services since the pandemic began and are working tirelessly to get everyone on a route for meal delivery as quickly as possible. We are delivering 6 meals per week, one hot and one frozen on Monday-Wednesday-Friday of each week. This allows us to have consistent interaction with our clients to ensure their wellness, mental health, and connection with others. We are often the only interaction some of them have with the outside world, so it is important to check on them consistently – especially during this social distancing time and the safer at home order."
How can people in the community contribute to your efforts?

"We need additional volunteers for our Colbert County delivery routes and continued donations -- as there is always a need for funding. We are totally funded by our community and have been for 44+ years. A donation of $20 will feed a senior for a week! Donations can be made by going to our website at www.caanw.org and donating through our Donate button or by sending a check to the Meals on Wheels Shoals office at 745 Thompson Street, Florence, Alabama 35630. Those wishing to volunteer may contact us by calling 256-766-4330 ext. 106 and our coordinator will work with you to plan volunteer time that best works in your schedule. We love our community and thank them for their continued support during this time!"
Have an initiative or event you'd like to request funding for from Listerhill? You can fill out a donation request form here.