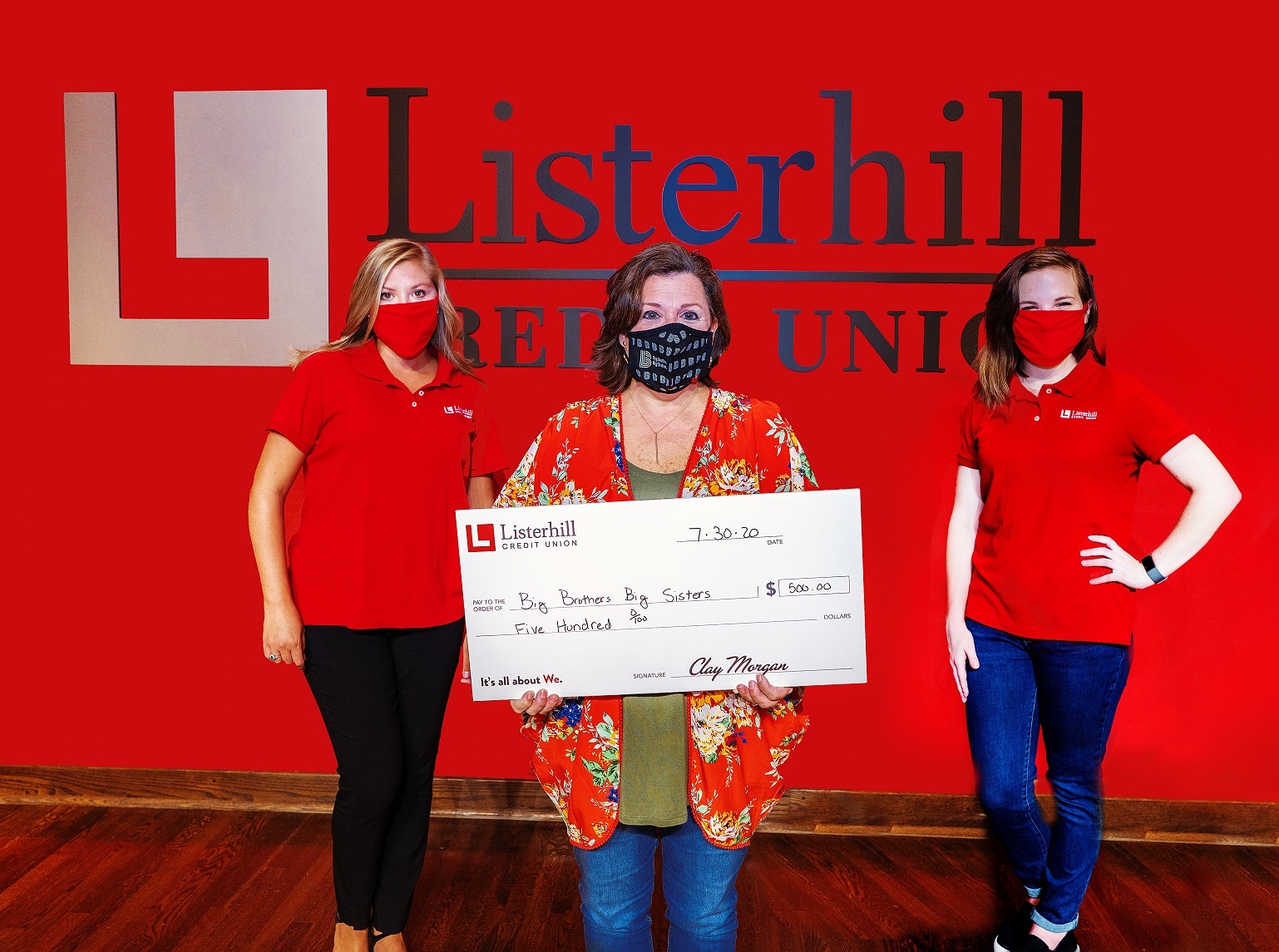 People Helping People: Big Brothers Big Sisters
We gave Big Brothers Big Sisters of the Shoals $500 for their efforts during COVID-19.
Since COVID-19 began spreading strife in our communities earlier this year, there have been many organizations attempting to adjust their practices and provide relief to people in need because of it. We are assisting these organizations by featuring them here as well as donating $500 to their efforts!

Today we are featuring Big Brothers Big Sisters of the Shoals. We asked them a couple questions regarding their adjusted practices during the pandemic:
What kind of work does your organization do here in the Shoals?

"Our mission is to create and support one-to-one mentoring relationships that ignite the power and promise of youth."

What accommodations or efforts have you made to adjust to the challenges of the pandemic?
"Most of our staff can work successfully at home. Others must come to the office occasionally. We have purchased hand sanitizer, masks, disinfecting wipes, and clear plastic curtains to hang between our staff and clients or volunteers who come in. We are accessing Zoom for Board and staff meetings. We have purchased online apps so documents may be electronically signed. We have had to get our participants to meet virtually and sign Acknowledgment of Risk Waivers."

How is your organization providing relief to the Shoals regarding the pandemic?
"Our Littles were really missing their Bigs when we were restricting them from meeting in person. We are still recommending that they meet virtually. Some of our matches are really like family to each other. When school starts back, if parents choose to keep their children at home and they meet our eligibility criteria, we can provide those children with an eMentor or a Big Brother or Big Sister who will pick up the child for a weekly visit to help with homework, ease the social isolation, involve them in some physical activity and provide respite for the parent/guardian. Our volunteers are also watchdogs for children who may be at risk of abuse and neglect."
How can people in the community contribute to your efforts?
"Applying to become a volunteer is the BEST way to contribute to our mission, but we also need financial support to keep our programs going. We always welcome donations of copy paper and other office supplies."

Have an initiative or event you'd like to request funding for from Listerhill? You can fill out a donation request form here.