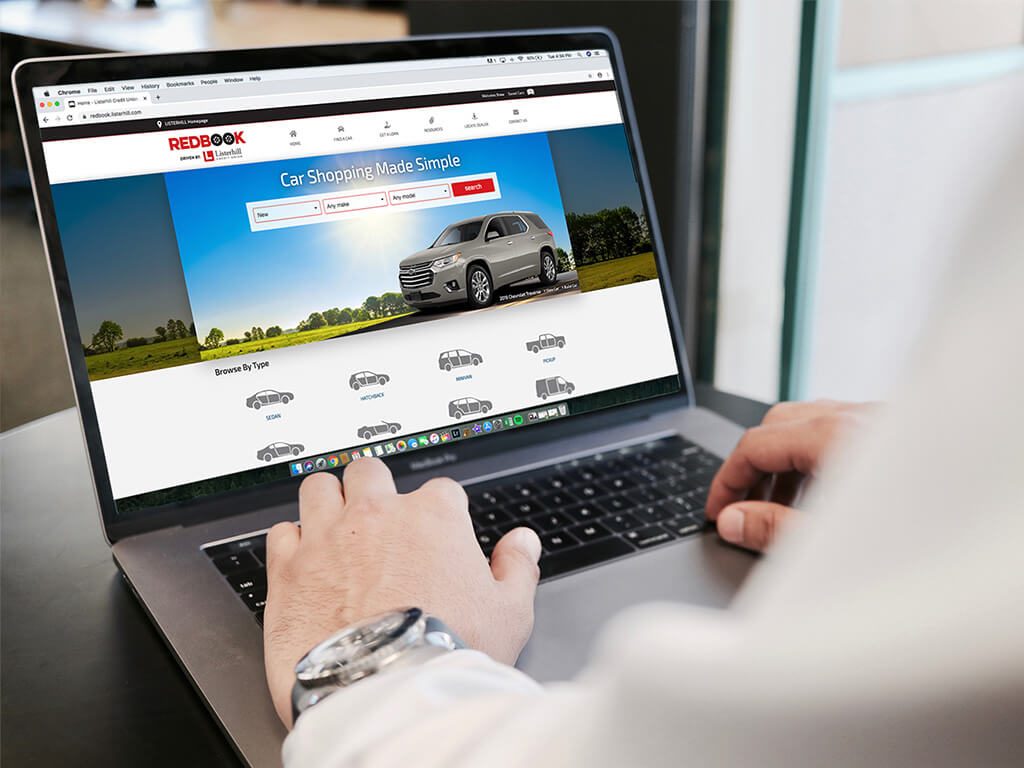 The 6 Best Features of RedBook You'll Want to Take Advantage of
We now provide a search engine made to help you find your next vehicle. Learn more about what RedBook can do for you.
You've heard of Kelley Blue Book and Black Book. They tell you the value of a car, but they don't help you find the car. We're proud to announce Listerhill RedBook - an online showroom of more than 4 million vehicles to help you find your next car!
RedBook offers a ton of convenient and easy-to-use features. There are six primary features that really set RedBook apart that you don't want to miss out on:

1. Virtual Showroom
Worried that the perfect vehicle for you out there won't be available on RedBook? Don't be. Within its showroom, there are over 4 million vehicles nationwide to browse from straight from your device.
2. Online Pre-Approval
If you're wondering just how much you'll be approved to borrow for your upcoming auto loan, RedBook has you covered. It links straight to an online pre-approval form via Listerhill to save you time and money.
3. CarFax Reports
You deserve to know the full history of any car you're considering purchasing. That's why RedBook conveniently provides free CarFax reports for all listed vehicles right on the website.
4. Vehicle Comparisons
If you're stuck between two (or maybe even more!) vehicles, RedBook has a solution. You can compare your top choices easily from the site.
5. Payment Calculator Tool
RedBook can effectively do the math for you when it comes to figuring out what kind of payment you'd have based on a number of factors such as interest rate and down payment amount.
6. "Heart" Vehicle Feature
No need to look into every vehicle that catches your eye right this minute. You can "heart" vehicles you'd like to look into more later.
If you're looking for your next vehicle but aren't sure where to start your search, RedBook is definitely the solution for you! Take advantage of its many favorable features and take the next step forward in finding your perfect car.
If you'd like to learn more about auto financing for your next vehicle, visit these resources:
Related Products / Services