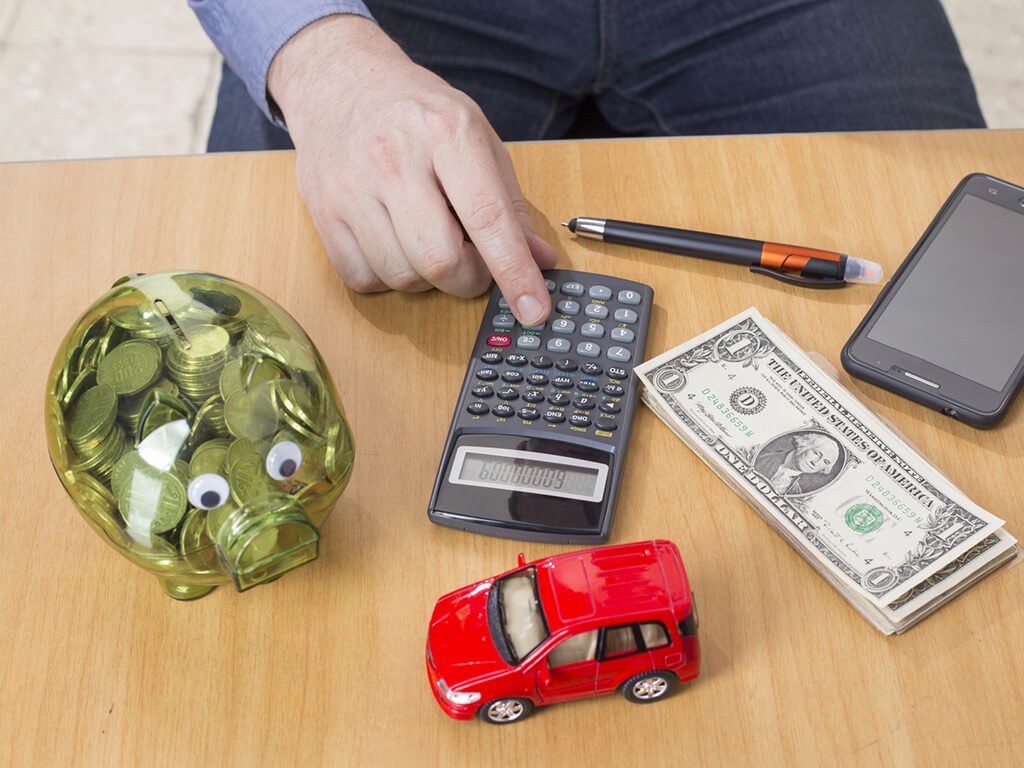 Things You Need to Know Before Getting a Used Car Loan
There are many things you will have to prepare and consider when getting a used car loan. Learn more about our tips and tricks for setting yourself up for success with used auto lending.
You may be considering getting a used car loan for your next vehicle purchase, but have some questions. Consider these tips as you prepare to get a used car loan and a new-to-you car!

Qualify For A Used Car Loan
Preparing to purchase your next car begins by ensuring you'll qualify for a loan. The best used car loan will feature favorable terms, including a low-interest rate and affordable down payment.
To verify that you'll qualify for a loan that meets your needs, check your credit.
Lenders use your credit score and credit history to determine how much money you can borrow and the loan's interest rate. For this reason, request your credit report from one or all three credit bureaus.
If necessary, take steps to improve your credit score and boost your ability to qualify for a great car loan. In most cases, you can qualify for a car loan even if you have a low credit score, but you'll earn a lower interest rate if you have a higher credit score. To boost your score, pay your bills on time and pay off credit card balances and other debts.
Understand Used Car Loan Terms
To understand the used car loan process better, familiarize yourself with the language.
Annual percentage rate (APR) - The interest you pay on the money you borrow.
Loan term - How long it takes to repay the loan.
Down payment - The amount you pay upfront before you obtain a loan for the outstanding balance.
Taxes and fees - The additional costs that are added to the car's total and paid upfront or rolled into the loan.
Assemble Necessary Documentation
Several documents prove your identity and income, so collect the required paperwork before you apply for a used car loan. While your lender may request a more specific list, the general documents you need include your current and/or updated:
Driver's license
Income proof, such as recent pay stubs or your tax return
Residency proof, such as a utility or phone bill
Social Security number for the credit check
Compare Used Car Loan Lenders & Loan Offers
Numerous financial institutions and lenders, including national banks, local credit unions (like us!), online lenders, and car dealerships, offer used car loans. You'll have to consider your options carefully as you choose the lender with the best reputation and the best offer for your needs.
Because lenders implement unique underwriting techniques, expect to receive different quotes from each lender. However, each offer should include the amount you can borrow and the loan's terms, interest rate, fees, and repayment length. Compare these numbers as you review loan offers and choose the right lender.
Obtain Pre-approval
You can negotiate a great deal on a used car and obtain the best loan option when you get a pre-approval. This written document outlines how much money you can borrow and the loan's interest rate.
Lenders will check your credit to create a pre-approval letter. The hard pull on your credit will temporarily lower your credit score, but you can reduce any negative impacts by submitting all pre-approval requests within two weeks. The credit bureaus will group these similar requests as one rather than multiple credit requests.
Additionally, obtain pre-approval close to the time when you'll buy your car. Some lenders only honor pre-approval for 30 days or another limited time frame.
Also, ask about lender restrictions. Sometimes, lenders exclude certain brands or types of cars from funding or require you to shop at a specific type of dealer.
Complete The Loan Application
After you select a used car to buy, you're ready to complete your loan application.
Start by reviewing the loan details, including interest rate, loan term, and monthly payment. This step is important because, despite your pre-approval offer, your final loan details could be different than those listed on your pre-approval letter depending on the type of car you choose to buy, its value, and your personal financial information.
Next, review and approve any add-ons, such as gap insurance or an extended warranty. You may add these additional options to your loan or pay them upfront. You can also shop around for cheaper coverage elsewhere, or opt-out of these additional options altogether.
Take time to understand the pay-off terms, too. Select a different loan period based on your budget, and verify if you can pay off the loan early with no penalty.
Once you've accepted the loan's terms, sign the paperwork. The dealer may now initiate the transaction with your lender, or your lender may issue a check to pay a private seller or electronically pay a dealer.
Are You Ready To Get A Used Car Loan?
Purchase a used car, and you gain reliable and affordable transportation.
To get a used car loan that finances your new ride, follow these simple tips. Consider your local credit union, too. These lenders generally provide used car loans with fewer fees and lower interest rates. Plus, you receive the preferred loan rate since you're a customer and will build a relationship that's beneficial beyond your car loan.
Learn more about financing your next used vehicle with Listerhill Credit Union!
Related Products / Services