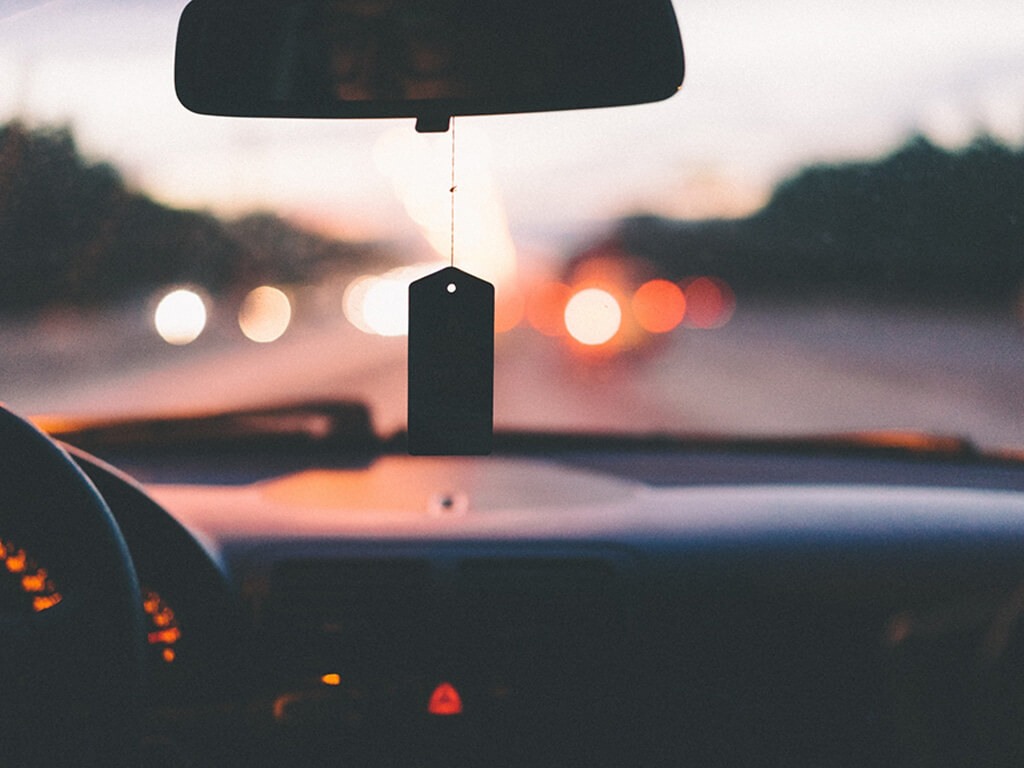 How Should I Finance My New Car?
Learn more about auto financing terms and tips to better prepare you for your journey with financing a new vehicle
How To Finance Your New Car
Buying a new car is one of the biggest purchases you'll make. After researching, test driving and finding the car of your dreams, you are finally ready to bring it home!
While a new set of wheels can be exciting, remember that a car purchase also involves a financial commitment. It's important to know just how much you'll be paying and what you can do to influence those payments.
There are various ways to find auto finance options that are right for you. Learn more about different finance options, compare loan offers and tips to afford your new car.
Obtain Financing Before You Shop
Do your research and compare your financing options to ensure you receive the most favorable loan terms and pay less for your car over time. Important car loan terms you should understand includes:
Annual Percentage Rate (APR) - The annual percentage rate, also known as APR, refers to the loan's interest rate as a yearly metric. You can use the APR percentage to calculate how much it costs to borrow money over time and serves as a great starting point for how much you will pay to take out a loan.
Loan Term - The amount of time you have to repay the loan in full is referred to as the loan term. Keep in mind that a shorter loan term will make your monthly car payments higher, but fewer payments will need to be made.
Get financing from a credit union instead of waiting for the dealership! With low interest rates and flexible payback options, credit unions make applying for an auto loan easy. Financing tools such as an auto loan calculator can help determine the right length of loan term that fits your needs and budget.
Compare Loans
To obtain various financing offers visit car dealers, credit unions or banks, and online lenders. You can then compare your loan offers and use them as leverage to obtain the best deal! Here's some information about each source of lending:
Car Dealerships - Car dealership financing departments specialize in providing car loans from multiple lenders. With this option, you can enjoy the convenience of purchasing and financing your new car in one location. You may also take advantage of dealer financing low introductory interest rates, generous trade-in values, and other incentives. However, you will probably need excellent credit to qualify for the low interest rates.
Online Lenders - Complete car loan applications online if your credit is not great. Based on your credit history and score, online lenders can provide you with an interest rate and a maximum loan amount they will lend you. Use this information to compare car loans from other sources and ensure you select the right loan for your needs.
Credit Unions or Banks - Visit local credit unions and banks to inquire about a new car loan. You may qualify for a low-interest car loan if you already hold accounts or otherwise do business at the credit union or bank. As an extra incentive, credit unions, like Listerhill, offer personalized service, feature user-friendly loan applications, and support the local community.
At Listerhill Credit Union, we are here to help you find an auto loan that works best for you, without the hassle. Skip the application fee and borrow up to 100% of the vehicle's cost. Pay at a pace that is best for you with our payment terms up to 75 months.
Apply For An Auto Loan With Listerhill Credit Union
Maximize Your Existing Vehicle
Turn your existing car into cash when you sell it privately or trade it in at the dealership. Use the cash from this sale to cover a portion of your new car's cost. If you wish to trade in your existing car, first check Edmunds or Kelley Blue Book to see how much your vehicle is worth.
Take that estimate and any maintenance or upgrade records you have for your car to the dealer. This information could increase your vehicle's trade-in value and reduce the total cost of your car loan.
Increase Your Down Payment
Most car dealers require buyers to put some money down before they complete financing paperwork. Try to pay at least 20% of the car's price as a down payment. You'll owe a lower monthly payment and save interest when you increase your down payment amount.
Choose The Right Repayment Term
Car loans typically take three to seven years to repay. Choose a short term, if possible, to reduce your overall costs and avoid owing more money than your car is worth. Although your monthly payments will be higher on a short-term loan, calculate the costs for a variety of term lengths and number of months. You can then select the option with affordable monthly payments and an acceptable total cost.
Calculate The Extras
In addition to the cost of your new car, you'll owe a variety of extra fees and costs. Ask the dealer to verify the exact amount of common fees such as:
Sales tax
Vehicle registration
Document fees
Extended warranty costs
Aftermarket optional accessories
You could save money by negotiating these fees. Also pay cash for these extra costs rather than financing them - this step allows you to save money and still obtain reliable transportation.
Consider Gap Insurance
In the event of a car accident, GAP (Guaranteed Auto Protection) insurance will pay the difference between your new car's value and the loan amount. This insurance product can give you peace of mind, especially if you owe more than the car's worth.
Before you select or finance gap insurance, review the loan's terms. If you put enough money down and only finance your car for three years, there is a chance you will not owe more than your car is worth, making GAP insurance unnecessary.
Read The Contract Carefully
The dealer will give you dozens of papers to sign. This paperwork contains details about the loan terms, vehicle condition, and your repayment contract. Take your time and review each page carefully. Don't be afraid to ask questions if you don't understand terms or other details before you sign!
Finance Your New Car With Listerhill Credit Union
A new car provides reliable transportation, and it can be a wise financial investment if you finance it the right way. Follow these tips as you save money and afford your new ride!
To get started today, contact Listerhill Credit Union to drive away knowing you made the best financial decision.
Related Products / Services