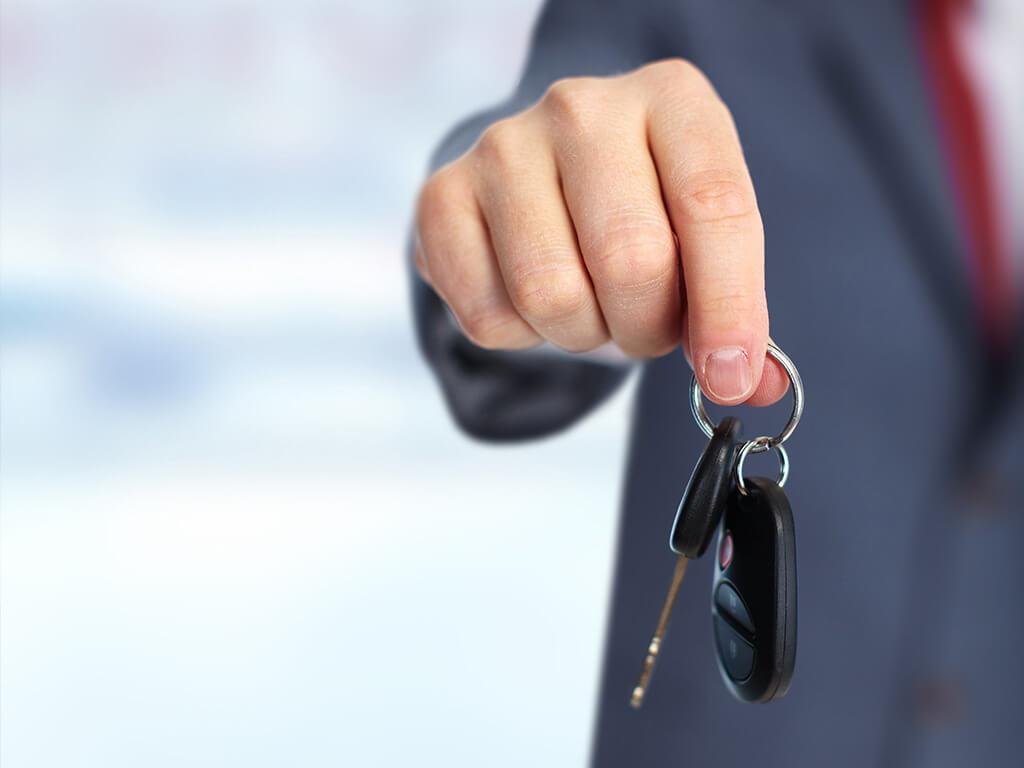 The Best Time To Buy A New Car With An Auto Loan
Figuring out what new car you're buying is probably at the top of your priorities - but did you know you should also be conscious of when to buy it?
Buying a new car is a big decision!
While you're choosing the color vehicle you want and the fancy features you desire, there are other considerations to keep in mind if you're going to make purchasing a new car the best (and most affordable) experience possible.
Keep reading to learn about six of the best times to buy a new car with an auto loan.
1) Buy At The Start Of A Model Year
Every year car manufacturers introduce new models for their vehicles. When the new model rolls out, dealerships offer incentives and rebates for buyers to purchase the latest options available.
If you have your mind set on a specific car make and model, find out when the new model year will be coming out so you can take advantage of the available deals.
2) Buy At The End Of A Model Year
In the same way that you can get deals when a new model year comes out, you can also score some discounts and incentives at the end of a model year. Dealerships want to clear their lots of older models so they can make room for the new ones. Offering discounts makes it easier for them to do just that.
Again, if you have your eyes set on a specific car make and model, find out when the new model year comes out so you can purchase the older model for a better deal. However, if you don't have a preference, the end of summer is generally a great time to find an end of the model year deal.
3) Buy During The Holidays
There's never a holiday that passes without tons of commercials and advertisements offering great deals. Dealerships are generally willing to offer exclusive financing deals and cashback options to encourage you to shop during the holiday season. Four of the best holidays to take advantage of include Independence Day, Memorial Day, Black Friday, and New Year's Eve.
Dealers tend to cut prices around Memorial Day as new models come in. This holiday is generally the best time to buy a new car over the summer as prices overall are typically more expensive during the warmer months.
Just as everything else is on sale during Black Friday, so are cars. You will have to compete with many other shoppers, but if you can deal with the competition and crowds, you should be able to find a great deal.
New Year's Eve is the last day of the year, so if dealerships haven't met their monthly, quarterly, or yearly quota, that's the time to do it. You can usually land a great deal on New Year's Eve.
4) Buy Early In The Week
Dealerships are generally busier on the weekends when people have more free time, so that's when they tend to offer some of the best deals.
However, if you go during the week, you might be able to get a better deal through negotiation. This is because fewer people are competing for the salesperson's attention. Mondays, in particular, are the slowest day of the week, so if you're trying this method, consider going into the dealership on a Monday when you're likely to get the most attention from dealership staff.
5) Buy At The End Of The Month
Many dealerships have specific sales quotas each month, so the end of the month might be the prime time to get a good deal if they haven't met their quota.
There's no way for you to really know whether they're desperate to make a deal, but it's always a possibility. Their willingness to negotiate can help you determine if they want to make a few last-minute sales.
Here's a note about car dealership quota deadlines. The monthly timeline doesn't always line up with the calendar month, so instead of waiting until the last day of the month, try going in a few days before, it just might be the best time to buy a new car.
6) Buy At The End Of The Year
The end of the year is one of the best times to buy a new car as dealerships are offering discounts to clear their lot and prepare for new inventory.
The last quarter of the year, October to December, is an ideal time to find a great deal. Just as dealerships have monthly quotas, they also have yearly quotas, so if they're striving to meet their goals, the last quarter is crunch time.
Buying A New Car? Time Is On Your Side!

When purchasing a vehicle with an auto loan, time is on your side if you're willing to be strategic. Make your purchase based on the best time to buy a new car and you can certainly score a great deal. If you're ready to start looking into auto loans, make sure you check out Listerhill's competitive rates and easy application process. You can also click here to see which of your local dealers will finance your new car through Listerhill Credit Union straight from the dealership!
Here are some additional resources to help you through the vehicle purchasing process:
Related Products / Services