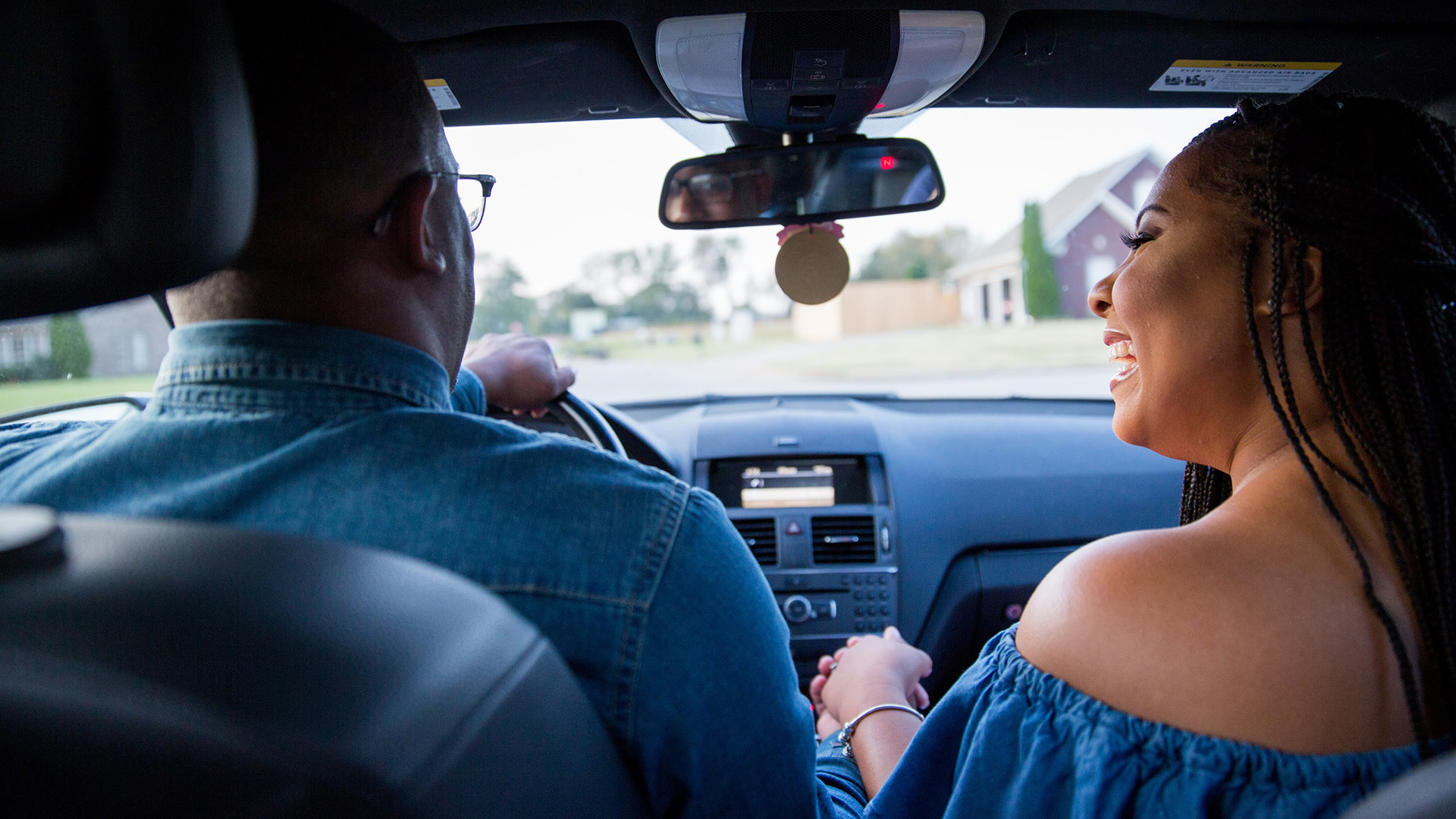 What is Auto Financing?
What you need to know before buying your next car.
Everyone thinks about their next new car months before making a final purchase, but few people consider whom they should finance through or what that process will look like. Don't panic. Auto financing does not need to be stressful or confusing. Read below to learn more about what auto financing actually is and why you should care about it.
What is Auto Financing?
Auto financing is any sort of loan designed to help you purchase a vehicle.
When shopping for a new car, most people don't have the cash needed to pay for the entire amount all at once. For this reason, many buyers will secure auto financing to fund their purchase.
With an auto loan, you make monthly payments based on the loan amount plus interest. Once the entire loan is paid off, you own the vehicle.
Financial institutions, such as banks and credit unions, offer auto financing to their customers and members. You can also get auto financing through car dealerships. Let's explore both options below.
Direct Financing (Financing with a financial institution you trust)

With direct financing, you have more options and more control over the financing process. This is because you are able to negotiate the loan's terms directly with the lender. While this may be less convenient than dealership financing, you have a better chance of getting lower rates and a payment plan that works for you.
In addition, you can get pre-approved for financing before you even start car shopping. The advantage to pre-approval is you will have a good idea of how much you can afford before you even start shopping for a car.

Although it might not be instantaneous, we recommend applying for auto financing through a local financial organization that you know and trust before you begin car shopping so that you can plan your budget wisely.
Dealership Financing

If you choose to get auto financing from the dealership, you'll start off by choosing a vehicle and then seeing what type of loan you qualify for. The dealership will forward your information to lenders they partner with to obtain quotes on rates. Then they'll offer you the financing options they receive, and you'll choose the loan that best fits your needs.
Be aware that if you opt for dealership financing the dealership may increase the rate to boost their own profit. If the quoted rate seems a little high, negotiate for a lower one. In many cases, you'll still end up with a slightly higher rate than you'd get directly from a lender, but negotiating for a lower amount could help offset that.
How Auto Financing Loan Terms are Determined

After examining your financial information, your lender will determine what kinds of loan terms you qualify to receive. The different terms include the interest rate, loan life, and monthly payments.
Interest Rate

Your interest rate depends largely on your credit score. The higher your credit score the lower the rates you'll be offered. The rate may also be increased or decreased based on other loan terms, such as the loan's life.
Life of the Loan

The life of the loan is simply the duration. Most auto loans last between 36 and 84 months, or three to seven years. Longer loan terms mean lower monthly payments, but ultimately you'll pay more in interest. A longer life may also mean a higher annual percentage rate (APR) in general, further increasing the end costs.
A shorter auto loan life will typically have lower rates, and you'll pay less in interest since the loan is paid off sooner. However, you'll have higher monthly payments; so, if your monthly income is low, you may not qualify for shorter loan lengths.
Monthly Payments

Your monthly payments are calculated based on the total amount of the loan, the loan life, and the interest rate. The total plus interest is divided by the number of months in the loan for a consistent monthly payment.
Those with a higher monthly income can tackle larger payments, whereas those who have more limited funds will need financing with lower monthly payments and a longer loan life.
Auto Financing - Final Considerations.

Auto financing seems intimidating, but we promise it's more approachable than you think. Just remember to look at financing options with a financial institution you trust. Whomever you choose will be servicing your loan, so you want a lender that provides quality member service in addition to favorable loan options.
Shop around to find the institution you're most comfortable with and take your time building an auto financing plan that is right for you.
Learn more from these auto financing resources:
Related Products / Services