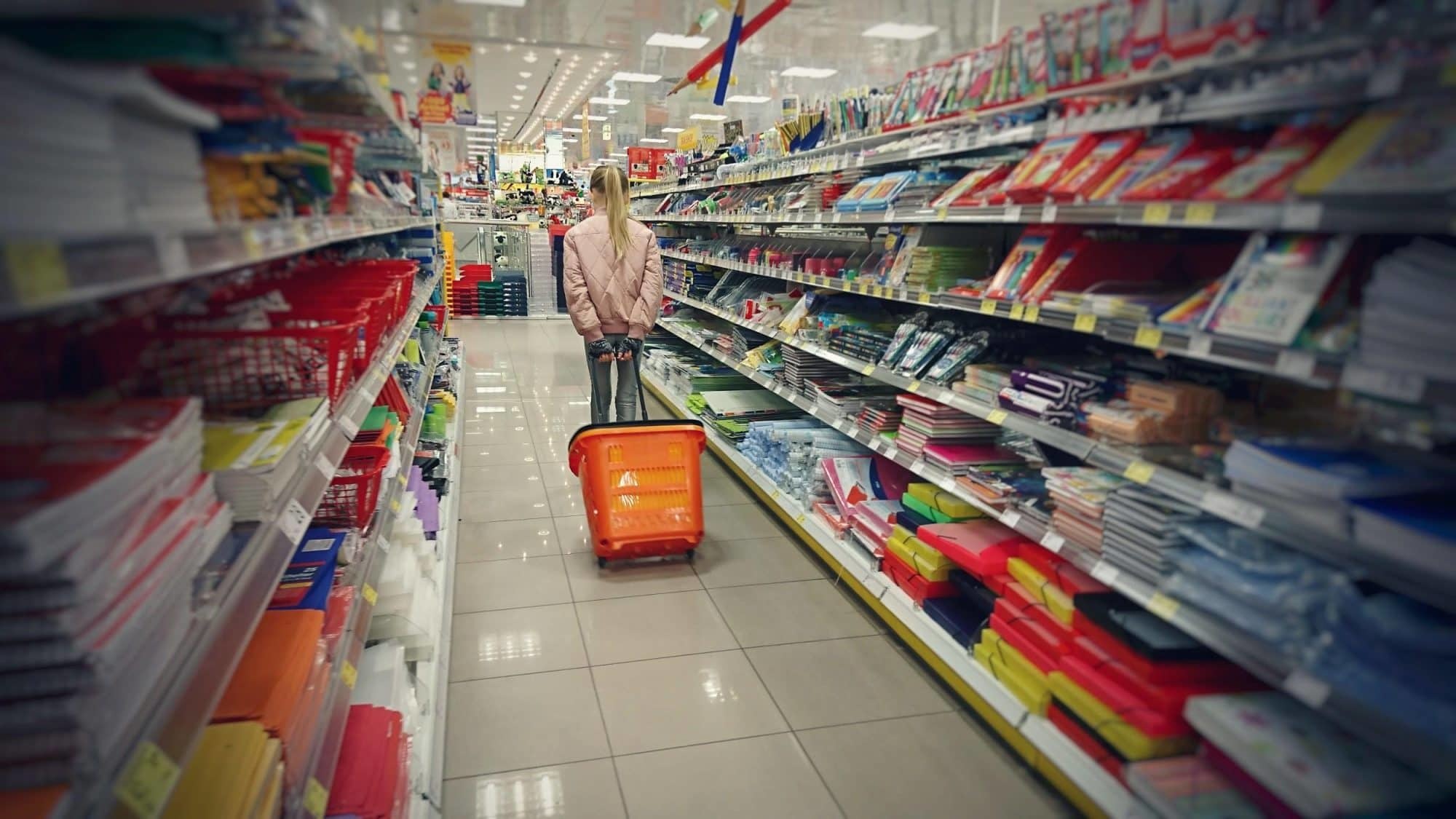 Back-To-School Shopping Hacks
Be proactive and save big! Read on for our handy list of back-to-school shopping hacks that will help you keep more money in your wallet.
You may be deep into your summer routine of lazy afternoons at the beach, family day trips and bedtimes postponed in favor of firefly-chasing, but back-to-school season is already in full swing. And, any way you slice it, it's going to be expensive! Between new backpacks, textbooks, a long list of supplies and a fresh autumn wardrobe, most parents are looking at a bill of close to $700 for school-related expenses this season.
Be proactive and save big! Read on for our handy list of back-to-school shopping hacks that will help you keep more money in your wallet.
1.) Plan to shop 5 times
To take full advantage of the sales and clearance events throughout the summer, don't buy everything at once. Plan on making 5 shopping trips this season, and you'll get the best prices out there.
2.) Stock up
No, your child doesn't need a 6-month supply of No.2 pencils for the first day of school or five spare pocket-folders. But, if you buy enough school supplies while prices are low to last through the first half of the year — or even all the way into June — you'll save big.
3.) Take advantage of loss leaders
Every week during back-to-school season, retailers will advertise one product at a super-low price. This is their loss leader, an item priced so cheaply that retailers actually lose money on sales. Of course the bargain-priced product attracts customers, so it's worthwhile for the retailer, but all you need to worry about is snagging those ridiculous prices. Make sure you catch those hot deals!
4.) Shop the dollar store
Before you hit the typical retail stores, shop for real bargains at dollar stores like Dollar Tree and Family Dollar. You can find calculators, paper, pencils, pens and more — for just a buck!
5.) Buy designer backpacks online
If your kid is begging for a brand-name backpack, but you don't want to shell out big bucks for a label, check out sites like 6PM and eBags. You'll find fantastic deals on designer backpacks that will keep both the fashion-conscious child and mom happy.
6.) Look for manufacturer coupons
Comb circulars, like RedPlum and SmartSource, for manufacturer coupons from supply companies like Bic and Mead. You can also find them in magazines geared toward parents like Parenting or on online coupon sites, like Retailmenot and CouponCabin. These are usually steeper discounts than retailer coupons and they can be combined with in-store specials.
7.) Decode price tags
When shopping for new clothing, you want to know if you're getting the best deal possible.
Most stores have a system for tagging items at their final markdown. Learn how to decode price tags and you'll save big. Here's how these popular stores mark their lowest prices:
The Gap: Ending in $.97
Target: Ending in an 8
Old Navy: Ending in $.47
TJMaxx: Yellow price tag

8.) Shop through Ebates for cash back
Do all your online shopping through cash-back sites, like Ebates, and get 2-4% of every purchase back. Ebates is affiliated with almost every major retailer, and it hardly takes any extra effort to shop through their site. It's like getting paid to shop!
9.) Coordinate with other parents
To help you get the best deals and save some time, work together with other parents of school-aged kids. If you're in Walmart when they have their penny deals on pencils and you can get a box of 24 for just $0.50, offer to buy a few boxes for your friend's kids. And, when your friend finds the super-hot deal on crayons, they'll pick up a few boxes for your kids. That's money saved and fewer trips to the store.
10.) Use the season to teach your kids financial responsibility
With all the kid-centered shopping this season, it's the perfect time for some financial lessons. Is your child desperate for designer supplies? Offer to pay for the regular price and let her fill in the rest with her own money. Give your older kids a list and some cash and let them shop on their own. Offer children a choice between a pricier backpack or a new pair of shoes. The teachable moments during back-to-school shopping are everywhere!
11.) Check out gift-card sites before you shop
Save by buying discounted gift cards to stores, like Michael's and JCPenney, on sites like GiftCardGranny and Raise.
12.) Use the Amazon App to price-match
Have your phone handy when shopping so you can comparison-shop when buying your supplies. If an item is cheaper on Amazon, why buy it at the store (especially if you are an Amazon Prime member and can get free shipping)?
13.) Sign up for promotional mail
Most major retailers offer a discount for signing up for their promotional emails or text messages.
H&M: Save 20% on one item when you text your email address to 707-03
Kohl's: Save 15% off your entire order by texting SAVE15 to 564-57
Old Navy: Sign up for a weekly text alert by texting 6046 to 653-689 and get a $5 coupon, and also sign up for promotional emails at OldNavy.com and you'll be rewarded with a 30%-off coupon
Crazy8: Sign up for emails and receive 18% off your next order, plus free shipping
The Children's Place: Input your email address in the pop-up box on TheChildrensPlace.com and get a $10 coupon.

14.) Take advantage of price-matching
Lots of stores you'll be shopping at this season, like Office Depot, Staples and Target, offer to match any competitor's prices. Take advantage of this generous offer by coming prepared with an online price posting of a cheaper item you've found elsewhere. You'll visit fewer stores this way and save money, too.
15.) Shop early in the week
Weekly sales go live on Sundays and the best stuff gets grabbed first. Shop Sundays and Mondays so you never miss out on a great deal again.
Save big this season with Listerhill's back-to-school shopping hacks!
SOURCES:
https://www.google.com/amp/s/thekrazycouponlady.com/tips/money/back-to-school-shopping-hacks.amp.html
https://www.worthpointeinvest.com/the-best-time-saving-hacks-for-back-to-school-shopping/
https://www.sixsistersstuff.com/10-back-to-school-shopping-hacks/
https://money.usnews.com/money/personal-finance/articles/2015/07/22/14-back-to-school-shopping-hacks